"A two week, tailor made vacation taking in four great locations in Brazil, using internal flights. As well as your own driver guide. Staying in a mix of hotels, pousadas and fazendas. "
Highlights
Rio de Janeiro | Paraty | Sao Paulo| Pantanal | Iguaçu Falls | Stay in pousadas | Driver guide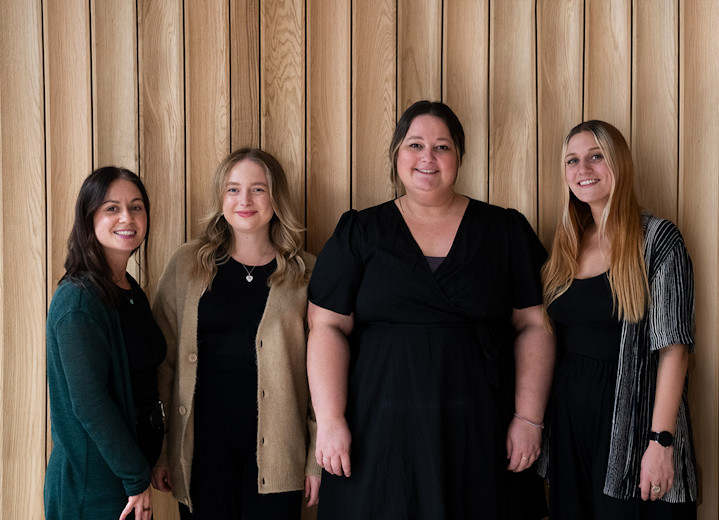 Departure information
This trip can be tailor-made and departures can be arranged all year. The sample itinerary below can be modified to your personal wishes including departure date, duration, accommodation used & how long you spend in each destination.
Vacation type
Tailor made vacations
This trip can be tailor made to create a unique vacation for your individual requirements by travel experts with intimate knowledge of the destination. It is a more individual trip that will suit those who enjoy immersing themselves in new cultures and environments, with the flexibility to plan a trip at your own pace. Quality and value are the hallmark of these trips, with most services being provided on a private basis.
Responsible tourism
Tailor made vacation in Brazil
Carbon reduction
Your vacation will help support local people and conservation. We must also reduce CO2. Learn about the CO2 emissions of this vacation and how to reduce them.
Environment
Refúgio Ecológico Caiman is home base for the Blue Macaw Project, which was devised by Neiva Guedes of UNIDERP (The University for the Development of the State and Region of the Pantanal) and inaugurated in November 1998. They collect young birds rejected by their parents and raise them until they are strong enough to be released into the wild, collect data on this endangered species and monitor existing nests. Since the project began and the Refugio Ecologico Caiman began educating residents in the area about preserving the wildlife as opposed to hunting it, the numbers of hyacinth macaws in the area have dramatically increased.

Since its creation, biologists from several different countries as well as students from Brazil's most important universities, have take part in the Hyacinth Macaw Project. Along with the support provided by the project base, the Blue Macaw Project also receives assistance from many other foundations and enterprises. Some of these include the Hyacinth Macaw Fund, which provides funds through the California Community Foundation, the Smart Family Foundation, Toyota Motor Co., Parrot Society, Ibama and the Manoel de Barros Foundation.

Along with the normal planned activities, Caiman guests can also watch the work of the Blue Macaw Project up close by visiting the base during their stay.
3 Reviews of Tailor made vacation in Brazil
---
Reviewed on 13 Mar 2015 by
Harvey Bromley
1. What was the most memorable or exciting part of your vacation?

The most memorable part of our vacation was the two and a half days we spent at Rio Mutum in the Pantanal. We arrived at approximately 1400 hrs after a 4.5 hour car journey, the last hour of which was on a very bumpy dirt road; on arrival we were asked if we would be fit enough for a boat trip down the Mutum river starting at 1600 hrs. Of course we were and really enjoyed seeing so many beautiful birds and the fantastic sunset as we arrived back.
The next day we had a morning horse riding down a flooded area at the start, with our feet touching the water, and then across more open country; the wild flowers and birds were amazing. Again about 1400 hrs that afternoon we had a boat trip down the river and across one of the lakes and had a time fishing for Parana and I managed to catch two; by the time we had finished it was starting to get dark so the boatman decided to take a shortcut which involved crossing a patch of water lilies between two open pieces of water so he took a run at it but got stuck less than half way through. The propeller was completely wound up with weed and by this time it was really dark but fortunately the boatman had a floodlight on an extension lead which enabled him and the Guide to cut the propeller free and they reversed a short way and charged forward again only gaining a few more feet; after repeating this procedure several more times they eventually got through but it must have taken at least half an hour to get clear during which time copious amounts of mosquito repellent was used. The 5 tourists in the boat gave a loud cheer as we broke through but this was not the end of our adventure because we hadn't been going long when a loud warning sound came from the motor indicating the motor was overheating because the water cooling system was partially blocked with weed; we had to go quite slowly and even then the warning sound repeated itself several times before we eventually got back to a belated dinner, the starter being Parana soup!
The next morning we were up early for a 5.30 am canoe trip which was magical, so quiet and peaceful, seeing the beauty of the sun rising and hearing the early morning bird song; the canoe being so quiet we were able to get very close to birds before they flew. Later that afternoon we visited a fishing village down the river and were invited into their one room house and asked
to share their evening meal; we were told they would be offended we didn't, so hospitable.
The Rio Mutum was a place to remember, wonderful food, lovely people, beautifully situated alongside the river, an orphan deer feeding from a bottle, very tame birds and Capybara wandering around keeping the grass down!



2. What tips would you give other travelers booking this vacation?

Don't go on a group transfer in a minibus from Paraty to Rio airport; we were picked up at 12.30 for a flight leaving at 22.55 which meant we were in th airport for over 5 hours; it's worth paying a bit more to get a private transfer.


3. Did you feel that your vacation benefited local people, reduced environmental impacts or supported conservation?

This type of vacation must help with local employment. Most of the people working at Rio Mutum were locals.


4. Finally, how would you rate your vacation overall?

Excellent, very enjoyable.
---
Reviewed on 01 Nov 2007 by
Linda White
The guides were all very good, very friendly and very knowledgeable.

Rio de Janeiro was very interesting and we enjoyed the cable car. The Botanical Gardens were a little disappointing as I had assumed we would have had a guide from the gardens take us round but it was our local guide and while he was very good wasn't an expert on botanical names. (As a botanist I would have liked a more in depth walk). However, afterwards he took us to a favela which was very interesting so it more than made up for the gardens. The Tijuca rainforest was good but we would have liked to do some walking in it.

Paraty was very interesting but we were not too impressed with the Pousada as we couldn't close the window and the mosquitoes dive bombed us all night. We woke up covered in mosquito bites - and this was the only time we really suffered - in spite of there being an insect repellent block in the room. Also the restaurant was closed the night we were there.

Picinguaba was very pretty but it rained for most of the first day. We walked to the Fazenda Beach but as the rain got heavier we retreated back to the Pousada. The next day we tried walking up a track uphill but it was very steep and slippery, so we gave up on that as well. I think it is probably a good place for water babies but we prefer dry land!

To get to Paraty and Picinguaba and then on to the airport, involved a lot of traveling. Our driver from Picinguaba to San Paulo airport obviously was practising for the Brazilian Grand Prix and we went round and up hairpin bends at a rate of knots! I just closed my eyes and hung on to the side of the car!

In hind sight, we decided that we would rather have spent extra days in the Pantanel and at Iguacu as there was so much to see here. There was a lot of traveling involved to get to these places and we found it rather tiring. An extra day at Iguacu to slob out, at the end would have been good.

The Pantanel and Iguacu were wonderful. The Pousada at the Pantanel was great with wildlife wandering all over the place and the food was good too. My husband went on a horse for the first time ever. (He was very dubious about it to begin with but said he enjoyed it, afterwards although 3 hours on the back of a horse, when you are not used to it, was a little uncomfortable by the end!)

Getting to Iguacu was a bit of a nightmare. It had rained in the Pantanel overnight and the 3 hour journey along muddy tracks was rather slippery but our driver was excellent. At the airport our flight was late and when we eventually arrived at Sao Paulo airport it was closed due to heavy rain so we were diverted to another airport (? Campinas). We landed and were then told to stay on the plane as Sao Paulo airport was thinking about re-opening. We refuelled and eventually took off again arriving at Sao Paulo at midnight. Our connection to Iguacu was supposed to have left by then but the airport was in total chaos, so we eventually arrived at the Hotel Cataratas at 4.00a.m. We had a few hours sleep before setting off on excursions again!! We really enjoyed our time at Iguacu, loved the hotel and all the excursions were great (apart from getting soaked under the waterfall) my husband enjoyed it, I wasn't so sure. The boat was full of 20-30 year olds and us two oldies! Two of them were sea sick and got off the boat early so I suppose we did very well. We also went on a river trip (much more sedate) which took us to see the house of Moises Bertoni and an Indian village which was really fascinating and then we returned for an included lunch. We also went to the 'Dinner and Show' event. It was excellent.

We thoroughly enjoyed our vacation. The only other comment I could make is that when traveling onwards to the next destination, we would have preferred the earliest flights available, rather than sitting around beforehand. We would prefer to get to our next destination earlier.

---
Reviewed on 01 Sep 2006 by
Jill Joseph
1. What was the most memorable or exciting part of your vacation?

The beauty of this trip was that we went to so many places and each one was unique and different from the others. This is what made it so special. The arrangements went like clockwork and all the guides and drivers were very friendly and helpful.


2. What tips would you give other travelers booking this vacation?

I would recommend visiting the same places - Iguazu Falls, Rio de Janeiro, Manaus (the Amazon), Salvador and Pria do Forte.


3. Did you feel that your vacation benefited local people, and minimized impacts on the environment?

Local people benefited as our visit/tourism in general generates work. I am not sure how much it helped the environment, but it did educate our children about the rain forest and associated issues as well as about poverty in this part of the world.


4. Any other comments?

We had the most fantastic vacation - five star!

---
Popular similar vacations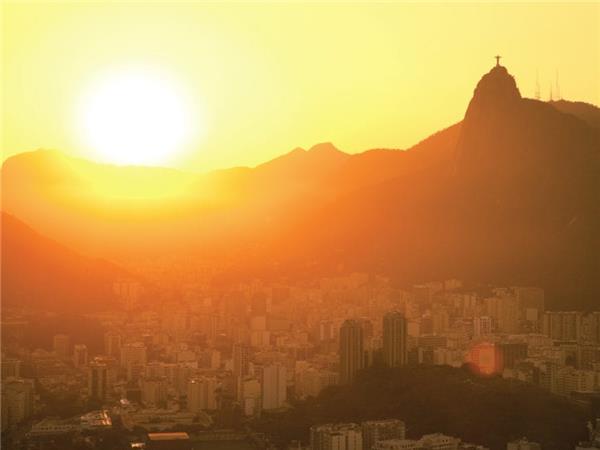 An in depth discovery tour of Brazil including the Amazon
From US $5400 - US $5540 15 days excluding flights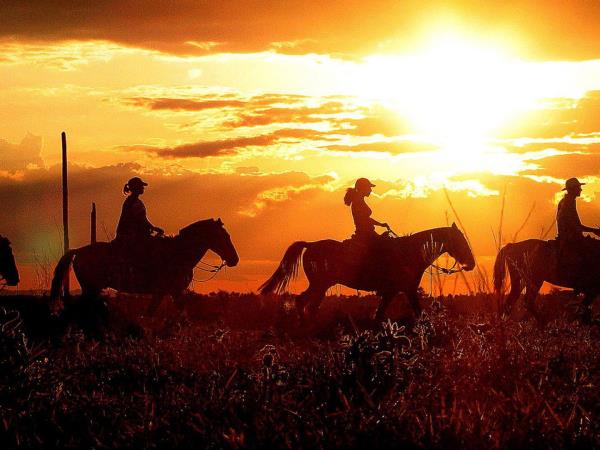 Thrilling wildlife safari combining Pantanal and the Amazon
From £5575 11 days excluding flights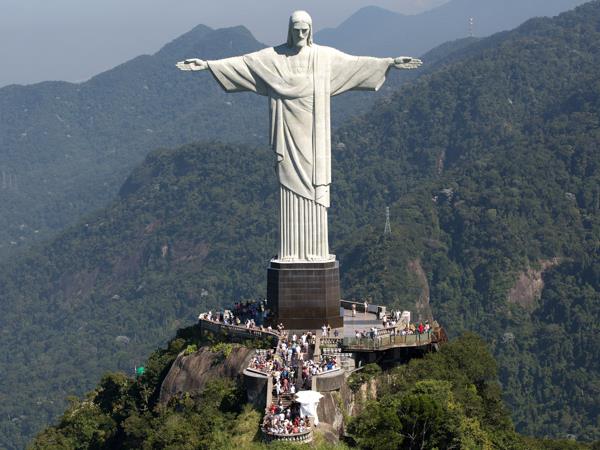 Fully escorted group journey of natural southern Brazil
From £2694 12 days excluding flights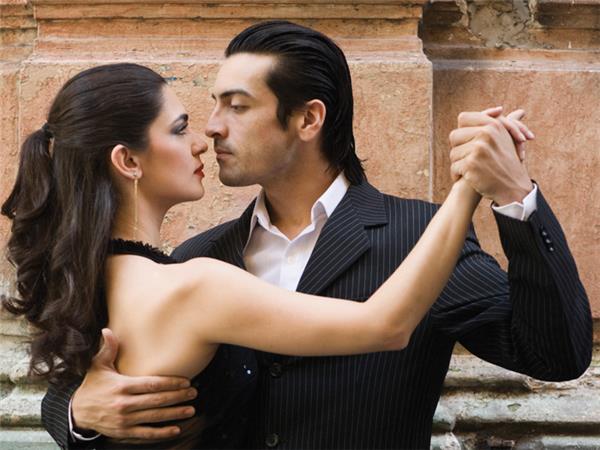 Fast paced adventure of Argentina and Brazil
From US $2422 - US $3150 7 days excluding flights