Our Brazil vacations are all about the 'awe factor' – visiting the torrential Iguazu Falls, discovering the irresistible rhythms of Rio de Janeiro, and spotting jaguars as they prowl the riverbanks of the Pantanal. Expert cowboy guides help you track down the shy big cats and explain their behaviours, as well as how your stay in locally owned lodges helps encourage ranchers to coexist with them. Whether you're touring the Pantanal by boat or on horseback or cruising the mighty Amazon in search of dolphins and monkeys, our vacations in Brazil boost vital animal conservation and reforestation efforts.
Our top Brazil vacations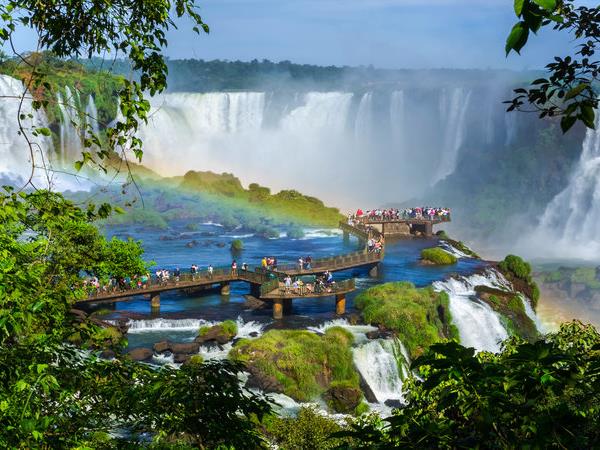 16 days
ex flights
-Explore the Pantanal, Bonito, Iguazu Falls, Paraty and Rio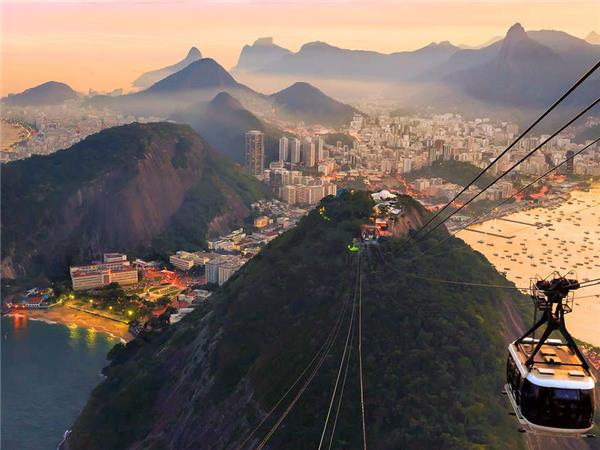 From
US $

6720

to

US $

7060
14 days
ex flights
An in depth discovery tour of Brazil including the Amazon
Small group
2024: 27 Apr, 15 Jun, 7 Sep, 5 Oct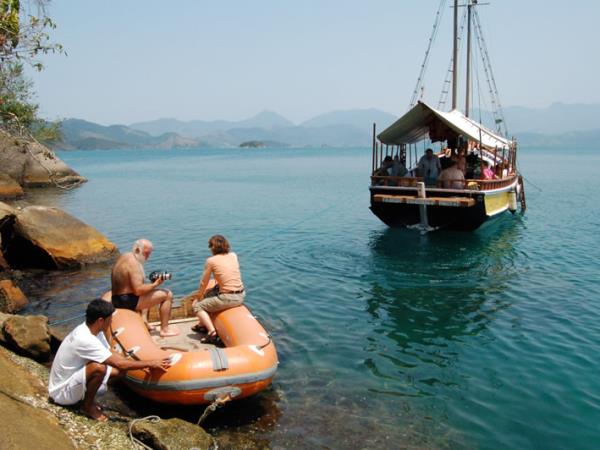 23 days
ex flights
Wildlife & culture roundtrip through Brazil, all tailormade
If you'd like to chat about Brazil or need help finding a vacation to suit you we're very happy to help.

About our Brazil vacations
Wildlife vacations in Brazil
The
wildlife in Brazil
is carnivalesque. Pale pink dolphins and anacondas smooth through the rivers, macaws flash their red and blue plumage, capybaras and giant otters bring spades of character, monkeys dance across the rainforest canopy, and jaguars wear speckled camo jackets. Grab your
pipoca;
it's quite a show. Brazil is a giant, and so are wildlife haunts like the Pantanal and Amazon, so you'll need to travel with a vacation company that'll match you up with expert guides to get the best out of a
wildlife vacation in Brazil
.
Pantanal, Brazil
The Pantanal
is almost 17 million hectares of wild wetlands, rivers, lakes and forest that sink under floods every wet season. You'll follow in the footsteps of the wildlife and rise above the waters on canoe and boat trips skippered by a local guide. You'll need their expertise to seek out the crocs, tapirs, anacondas, capybaras and giant anteaters that hide away – and you've got a better chance of seeing wildlife here compared to the tangled Amazon Rainforest. It's not all sunken waterways, either. The dusty Transpantaneira Highway bumps through the northern Pantanal, where you're most likely to see jaguars.
Amazon Rainforest in Brazil
The Amazon Rainforest is one of the most precious ecosystems on the planet. Its biodiversity is astounding, and includes over 16,000 tree species and two million insect species. However, seeing wildlife can be a challenge; the Amazon River is too wide and the rainforests too tangled for instant gratification. Instead, sail with a local skipper to explore skinnier tributaries and hike on the heels of a guide who can take you for dinner with indigenous communities, and count any wildlife sightings as a bonus. Read our
Amazon guide
to find out how your vacation can help the region's communities and wildlife.
Rio de Janeiro, Brazil
Rio de Janeiro
is hard to pin down: it's a city where favelas wobble down hillsides overlooking million-dollar yachts and beaches. Even outside Carnival, a medley of samba, hip-hop, bossa nova and Carioca funk drifts out of houses and cafés. Gawp at the spectacular views from Christ the Redeemer, play volleyball and eat barbecue on the beach, explore Rio Botanical Garden, but also join a city tour by a resident who can reveal some of the truths of living in a city with such an astonishing gulf between the rich and poor.
Iguazu Falls in Brazil
As if the Amazon and Rio weren't dramatic enough, most vacations to Brazil also include a detour to
Iguazu Falls
. Don't listen to those who say it's South America's Niagara Falls – it's far bigger than that. Over 250 cascades tip over the Brazil-Argentina border in a rush of white noise and mushrooming water vapour. Some tours take you to the Argentinian side so you can hop on a boat and crane your neck at the 25 storey-high falls. Back in Brazil, you can hike into Devil's Throat, the most deafening part of Iguazu Falls. You'll be so close that you can taste the perpetual rainbow.
Family vacations in Brazil
Traveling in Brazil with kids
is easy when you go with a vacation company that knows how to source just the right accommodation and activities, and tweak journey times to your brood's ability to sit still. Brazil doesn't have a boring bone in its body, so you might zipline through rainforests, track jaguars, monkeys and toucans by boat, stare wide-eyed at waterfalls, and join Brazilian families as they pile onto beaches made for barbecuing and snorkelling. Even cities are an adventure playground, with a cable car hoisting you up Sugarloaf Mountain in Rio de Janeiro and interactive science museums like the Museu Catavento in Sao Paulo.