Shopping tips
Sunita Subba, from our supplier World Tour Plan, on shopping in Bhutan:
"For people who love shopping and taking home gifts, Bhutan offers a variety of goods that revolve mainly around textiles. You may shop for hand-woven textile items made from raw silk or silk, carved masks of various animals, woven baskets of cane and bamboo, wooden bowls known as Dapas, handmade paper products or finely crafted gods of silver. You can also shop for thangkha – paintings on cotton or silk applique that usually depict a Buddhist deity. One can come across these items in the many handicraft shops in and around Bhutan's villages and major towns, though please remember that the buying and selling of antiques is strictly forbidden."
Packing advice
Rajat Kumar from our supplier, ExplorIndya, shares his packing advice:
"My Bhutan travel advice is to make sure your packing includes the following: micro fleece jackets or pullovers - more than enough to add a solid layer of warmth, without adding weight, for a typical trip through Bhutan unless one is seriously hiking up in the north; tablets for headaches that you're comfortable with and use at home; I like to keep a small canteen flask in which I can keep some black or lemon tea hot and close to me when I hike, especially at altitude; a sturdy day pack to lug around walking essentials like water, fruit and chocolates or biscuits; most dzongs at some point expect that visitors take off their footwear, so if you're a person who doesn't like their feet getting dirty or dusty, then I recommend packing extra pairs of fairly cheap socks that you might not mind throwing away at the end of the trip."
Homestay etiquette tips
Ralph Foulds from our supplier, Uncover the World, shares his advice on homestay etiquette:
"Your guide will give you a briefing on the basic etiquette and customs you'll need to be familiar with to make the most out of staying with a local family. To get you started – when you're sitting down with your legs crossed don't point your hanging foot at anyone, it's considered extremely offensive; always use your right hand for shaking hands and giving and receiving things; as far as conversation topics go, Buddhism is deeply important to the Bhutanese, as is their monarchy, so you should not make negative comments regarding religion, or the Royal Family because they will be insulted."
Advice on eating local
Ralph Foulds from our supplier, Uncover the World, shares his tips on eating local:
"Food is always a tricky point in Bhutan because all meals are included in the daily traveler fee, so they do tend to be buffet meals in hotels and tourist restaurants. What we try and suggest to people if they're keen on trying more authentic Bhutanese food is to ask your guide to change one of the lunches or evening meals – give them a day or two notice, so they can unbook the place that you were scheduled to be eating at – and ask them to take you to a local restaurant for some traditional Bhutanese food. There is a lot of vegetarian food available in Bhutan, though it does tend to be better if you're a meat eater as there are a greater variety of local dishes that are cooked with meat such as Phaksha Pa, a cured dried pork dish, and Jasha Maroo, a combination of minced chicken, green chilies, onions and tomatoes."
Our top trip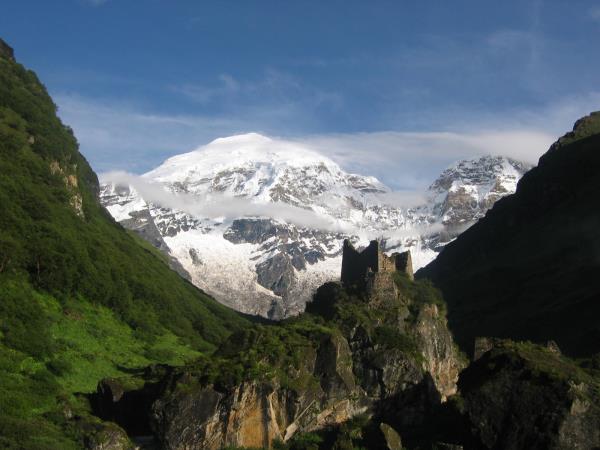 Festival Tour in Bhutan
From
£

3955
13 days
ex flights
Small group travel:
2024: 18 Feb, 16 Apr, 12 Sep, 3 Nov
2025: 16 Feb, 15 Apr, 10 Sep, 3 Nov
If you'd like to chat about Bhutan or need help finding a vacation to suit you we're very happy to help.

Health & safety in Bhutan
HEALTH
Visit your GP or travel clinic at least 6-8 weeks before departure to ensure you have all the necessary vaccinations and that they are up to date. There is a risk of Malaria across the country, especially in rural areas below 1,700m, so consult your doctor or travel clinic about the best medication to take, especially if traveling to Bhutan with kids.
Many travelers experience stomach upsets in Bhutan. These are not usually serious, but do be prepared, and bring medication including rehydration and diarrhoea remedies to ensure this disrupts your trip as little as possible.
Familiarise yourself with the dangers of altitude sickness, especially if you are trekking in remote areas.
Make sure you have adequate travel health insurance and accessible funds to cover the cost of any medical treatment abroad, and emergency medical evacuation. If you do need to receive medical treatment in Bhutan, up-front payment may be required even if it is covered by your insurance.
If you need emergency medical assistance during your trip, dial 112 and ask for an ambulance. You should contact your insurance company promptly if you are referred to a medical facility for treatment.
There is a reasonably well-equipped hospital in Bhutan's capital, Thimphu, with modern diagnostic facilities such as ultrasound, MRI and CT Scan. Outside Thimphu, Bhutanese hospitals provide only basic health care.
Only drink bottled water or use a LifeStraw to purify water, and avoid ice cubes. Do not eat fruits or vegetables unless they have been peeled or cooked. Avoid cooked foods that are no longer piping hot, as well as undercooked meat and fish.
Apply insect repellent to skin and clothing to avoid being bitten: wear long sleeves, long trousers, hats and shoes (rather than sandals), and for rural and forested areas, boots are preferable, with trousers tucked in, to prevent tick bites. Additionally, leptospirosis, a bacterial infection that can be spread in fresh water, is found in Bhutan. Avoid swimming in fresh water and water that isn't chlorinated, such as lakes, ponds, or rivers.
SAFETY
Travel in Bhutan is very safe and still largely free of the major banes of travel in other parts of Asia: theft and begging. Petty crime is not commonplace, even in larger cities such as Thimphu, but it's never a bad idea to stay as safe as you can and there are ways to ensure your trip is as enjoyable and trouble free as possible. It is the Buddhist belief to respect all forms of life, and this includes Bhutan's large number of stray dogs. It's best to avoid contact with the strays and not to feed them; they might look cute, but they're not trained and may bite. The low latitude of Bhutan combined with its high altitude means solar radiation in the country is intense. Even on cloudy days, you will get sunburn if you're not careful, so bring sunglasses (two pairs in case you lose one or they break), wear a hat or cap, and apply a high factor sunscreen regularly. Avoid traveling at night due to poor road conditions and insufficient lighting. Cars, buses, large trucks, bikes, people on foot, and even animals might share the same lanes of traffic, increasing the risk for crashes, so be vigilant at all times and only travel with your organised tour group or guide. Homosexuality is illegal in Bhutan. Although the law is rarely enforced and there are no reports of any charges to this effect, same-sex couples should act discretely. Be aware that it is illegal to buy or sell tobacco products. You may bring cigarettes into Bhutan with you, with an import duty of 200 percent, but be sure to keep hold of your receipt to prove you have not smuggled them in. And do not smoke inside public spaces, including hotels and bars.
Tips from our travelers in Bhutan
At Responsible Travel, we think the best people to advise our travelers are often... other travelers. They always return from our tours with packing tips, weather reports, ideas about what to do - and opinions about what not to.

We have selected some of the most useful Bhutan travel tips that our guests have provided over the years to help you make the very most of your vacation - and the space inside your suitcase.

Take a torch as Bhutan is subject to power cuts. People go to bed far earlier so you might want to be able to read in your room after dark!

"Road surfaces are really not good so it takes much longer to get from place to place than we'd be used to at home. Just allow sufficient time and relax." – Margaret Good

"Logistics can be complicated, so use a reputable well organised company like this one to help you with arrangements. I had a medical check up before my trip to ensure I wasn't anaemic, plus used Diamox and Ibuprofen to keep altitude sickness at bay." – Merlene Nieuwoudt

"It is a photographer's paradise so take a good camera." – Michelle Alix

"Get to the airport at Paro a little earlier as the seats are issued out on a "first come first served basis"." – Nicholas McHugh

My ipod was handy for long drives through the mountains. Have some anti nausea meds handy if you suffer from motion sickness. They are very winding roads.

"The most memorable part of our vacation was seeing the beautiful Dzong at Punakha bathed in sunshine. It is sited at the joining of 2 mountain rivers and with its white walls and glowing painted wood was like something out of fairytale." – John Sturges

"A vacation in Bhutan enables tourists to appreciate a very different approach to environmental issues and the people were keen to teach us their unique attitude to life. I had taken funds raised in England to support a Royal initiative to help rural communities support themselves and learned of other ways we can help by asking." – Edwina Hughes

"Don't expect too much free time as the timetable is pretty full, but in a good way so you are never left at a loose end." – Seb Hawthorn