COMBINING BHUTAN WITH OTHER COUNTRIES
Landlocked within the eastern Himalaya and ideally situated on the Silk Route between Tibet, India and Southeast Asia, the Kingdom of Bhutan is one of the region's safest and most peaceful nations. Its long isolation from the outside world has created a unique country, but not one that you should necessarily have to explore in isolation.

Combining Bhutan with some of its neighbours is an excellent option if you're hoping to compare cuisine and cultural customs, and to explore some of South Asia's most incredible natural environments as part of the same trip. As part of your extended Himalaya adventure you could visit Nepal, Tibet or India too.  

This is a very mountainous part of the world, making overland travel arduous and sometimes completely unfeasible. You'll combine countries by flying in and out: of Paro in Bhutan, Kathmandu in Nepal and Lhasa in Tibet. there are plenty of gateways to India, but the airport in the city of Guwahati, gateway to the northeast, is a popular choice.

As you need to go by organised tour to visit Bhutan – it's the only way to travel – it makes sense to use an organised tour to combine Bhutan with its neighbours, especially since Tibet also requires you to be accompanied by a tour guide.

Organised tours are by far the best means of cutting down on the paperwork and waiting time associated with visa controls. Tours also offer the added security of knowing you're in the safe hands of an expert tour leader. You'll have the chance to ask questions about languages, locations and lifestyles and gain immediate insight from a trusted source in a world of often limited communication channels.

If you're looking for a few highlights from the trip of a lifetime then read on for three favourites that go hand in hand with a trip to Bhutan.
Bhutan & Nepal
Kathmandu in Nepal makes for a stunning start to a
tour of Nepal and Bhutan
. Nepal boasts not only the highest point on the planet, Mount Everest, but also the birthplace of Gautama Buddha. Its colourful trading heritage is matched in interest by the story of its progression from being the last Hindu monarchy to a secular state. Unravelling the threads of Hinduism before taking the one-hour flight on to Buddhist Bhutan is a real treat for cultural travelers, and a tour of the two countries can be done satisfactorily in as little as seven days.
Bhutan to India
Head from Paro, Bhutan, to the city of Guwahati and you'll find yourself at the gateway to northeast India. Safaris within the realm of Kaziranga National Park will have you looking for tigers, elephants and one horned rhinos in one of India's best regarded areas for wildlife conservation before heading to the largest river island on the planet, Majuli, and onwards to the rolling hills and lochs of Shillong. Combining a 
tour of Bhutan with northeast India
is about as eclectic an experience as you can imagine, starting with dizzying mountains and ending in subtropical forests and agricultural plantations.
Our top trip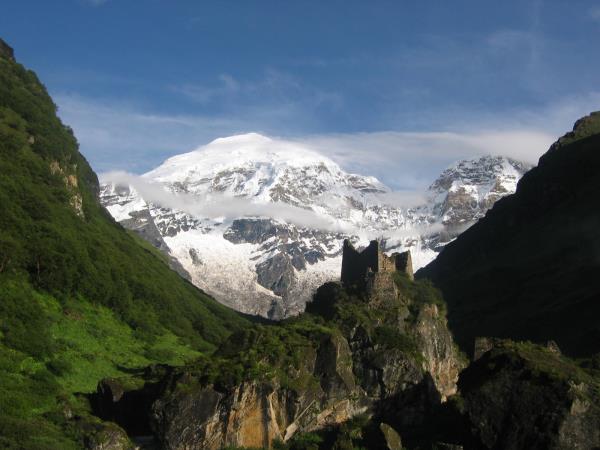 Festival Tour in Bhutan
From
£

3955
13 days
ex flights
Small group travel:
2024: 18 Feb, 16 Apr, 12 Sep, 3 Nov
2025: 16 Feb, 15 Apr, 10 Sep, 3 Nov
If you'd like to chat about Bhutan or need help finding a vacation to suit you we're very happy to help.

Nepal, Bhutan & Tibet
Make the most of your time in the Himalayas with an hour-long flight from Paro, Bhutan, to Kathmandu, Nepal, then onwards to Lhasa in Tibet. A two-week
tour of Nepal, Bhutan and Tibet
can incorporate Bhaktapur, Punakha and the capital of Tibet, Lhasa, in one amazing experience. Tibet is a remarkable country with unbreakable ties to Bhutan. Trips to the palaces of the Dalai Lama, Drepung and Sera monasteries and the sacred Jolkhang Temple offer a unique introduction to the region.
Combining trips to Bhutan with any of the countries above makes for a fascinating vacation, whether you're combining Bhutan with safari or trekking experiences. Using an organised tour means that you can take advantage of well planned routes, full of organic exploration. So, despite the inevitable flights, you aren't just whizzing from one highlight to the next.
Approximate flight times:
Paro, Bhutan to Kathmandu, Nepal: 1 hour
Paro, Bhutan to Guwahati, northeast India: 1 hour
Paro, Bhutan to Gonggar, Lhasa: 6 hours