At 20km long, Inle is Myanmar's second largest lake and it sits in the center of the country, in the state of Shan. In 2015, Lake Inle became the first natural area in Myanmar to be declared a UNESCO Biosphere Reserve.

While Inle Lake undoubtedly has a beautiful natural setting, the real draw for travelers here is the hive of industry amongst the 70,000 Intha people who live here, in the bamboo stilt huts and lakeside villages surrounding the freshwater shores.

Most Intha – which translates literally as 'the sons of the lake' – are Buddhist and support themselves through agriculture and fishing. These lakeside communities are well known for their tradition of rowing boats using an oar strapped to one leg. It's thought that this style of oarsmanship – traditionally the preserve of men – arose because the tall grass and reeds around the lake made it impossible to see when sitting down in a boat. It also keeps their hands free to cast nets.
Floating vegetable gardens, village craft markets and artisan workshops – silversmiths, silk farmers and gold leaf pressers – all remain part of traditional village life. Weaving is also an important cottage industry around Lake Inle, with silk and the fibres from lotus plants used within many of the hand-woven robes, longyi and artwork that you'll find on sale in local markets.
Myanmar vacations often include two or three nights in a village beside the lake, giving you plenty of time to explore and meet the Intha crafters.
Our Myanmar (Burma) Vacations
THINGS TO DO AT INLE LAKE
Craft workshops
As one of Southeast Asia's poorest nations, cut off from the rest of the world by the military for half a century, Myanmar has had to learn how to look after herself. Agricultural self sufficiency and a variety of handmade crafts, without the use of machines or power tools, exemplify the skill and resourcefulness of the Burmese.
Lake Inle is Burma's artisan center, and village craft workshops produce everything from cheroot cigars and silver bracelets to naturally dyed silks, woven on handmade wooden looms. Visiting these workshops not only allows you to witness the process and the skills of the local weavers and smiths but you'll also be encouraging these traditional practices to continue. If you buy souvenirs direct from the producers, the money will go straight into the pockets of local people who need it most.
Land-based markets
As there are so many villages around Lake Inle, villagers have introduced a five day rotation system to ensure its famous floating market is of benefit to everyone. The floating market has become very popular, especially with tourists, and provides much needed financial resources.

However, on dry land, practically every village also has its own open market. These permanent markets sell meat, fruit, fish and vegetables as well as locally produced clothes and hand crafted souvenirs. They also offer a much more authentic alternative to the floating market on Lake Inle which, unfortunately, has become something of a tourist trap.

Visiting a land-based market is really worth the extra effort. Not only will you be wandering around and browsing with local customers, but sellers will really value your presence and be genuinely happy and proud that you bought something from them.
Roll your own
Even if you're not a smoker, a visit to one of the smaller, hand-rolled cigar makers can make for a fascinating introduction to one of Myanmar's longest cultural habits. Learning about the different sizes, shapes, ingredients and flavourings that go into making a handmade cigar is quite something. Tobacco leaves, bark, corn husks, and offshoots of silk and thread from a weaver's loom may all be added to a cigar maker's basket in readiness for the next roll.
This cottage industry is traditionally practised by women. Visiting a traditional cigar rolling workshop explains more about the process and unveils some of the associated cultural customs. For instance, if a single woman rolled a cigar for a man who was interested in her, the chances are that he was heading for a lucky strike.
Unfortunately, mass produced tobacco products are also showing no signs of abating in Myanmar. And the amount of people chewing carcinogenic betel nuts – you'll know them by their red gums, lips and saliva – is also considered to be one of the highest in Southeast Asia.
Our top Myanmar (Burma) Vacation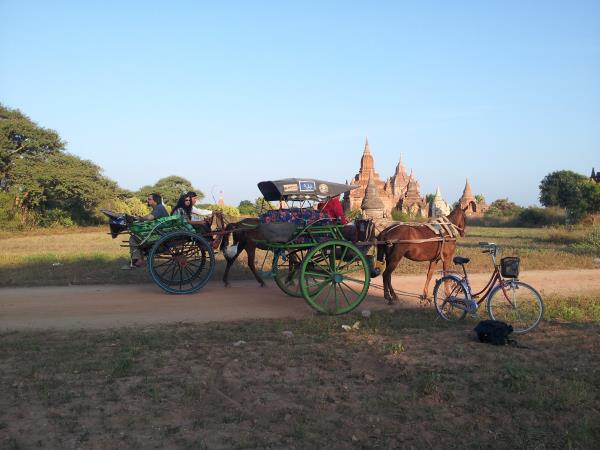 Burma Popular Small Group Tour
From
US $

1260
10 days
ex flights
Small group travel:

If you'd like to chat about Myanmar (Burma) or need help finding a vacation to suit you we're very happy to help.

Floating gardens
As the waters of Inle Lake can rise up to a metre and a half during the rainy season, the Intha people have come up with a rather ingenious way to avoid their gardens getting flooded. They grow vegetable crops and fruit trees on floating beds of cut reeds, water hyacinth and sea grass, which are anchored to bamboo poles to provide permanent moorings.
These floating gardens are incredibly fertile thanks to the lake's high nutritional content and it's estimated that a quarter of the lake's 116km2 surface is used for growing tomatoes, flowers, squash, cucumbers and beans. Farmers tend their crops by boat and use the traditional method of rowing with an oar strapped to their leg, with their hands free for picking and planting.
Taking a boat out to see the floating gardens reveals yet more evidence of the resourcefulness and ingenuity of a nation which has had to be creative in its approach to sustainability and food security.
Festival season at Inle Lake
Visit Lake Inle during September and October and you may be lucky enough to experience the Paung Daw Oo Pagoda Festival which celebrates Buddhism at the time of the full harvest moon. Buddha effigies are carried from Paung Daw Oo Pagoda by royal barge and towed around the lake by leg-rowing men on an extended longboat, accompanied by drumming. The barge stays in each of the 14 villages for a couple of days, where traditional Shan dancing, martial arts events and boat races take place to mark the occasion. Catching a glimpse of the golden royal barge meeting some of the more remote hill tribe people who also come down to attend events, is a particularly special experience.
More about Myanmar (Burma)