Budget China map & highlights
"I always think of there being two different Chinas," Glyn Thorneloe, from our China travel specialists Exodus, says. "There's the Han Chinese part, which is the main bit that most people go to, where you'll find the Great Wall and Shanghai. And then there's the southwest." It's here that you'll find a little bit of the 'old China'; wooden villages, people living off the land, rice terraces and the spectacular karst mountain landscapes that Glyn describes as 'Avatar' scenery. "The trip actually covers the whole of China and everything you'd want to see," he says, explaining what makes this budget tour a little bit different.
Responsible traveler David Pinder had this to say about his budget China tour: "We initially wanted to walk on the Great Wall and thought that would be the highlight, but every destination we visited was equally memorable."
1. Beijing
All clocks in China are set by Beijing Time. It's been the center of the country since 1200, when Kublai Khan, grandson of Genghis Khan, ruled as the Emperor of China. At the heart of the city is Tiananmen Square, site of the 1989 protests and subsequent massacre of an estimated 10,000 civilians. It's large enough to contain one million people and is surrounded by memorials of a select history of China's people. The adjacent Forbidden City, ironically, offers a much more accessible insight into China's often closed-off past.
2. Chengdu
On a clear day, you can see the foothills of the Himalayas from Chengdu. Sichuan province, where the city is located, is the gateway to southwest China and shares a border with Tibet. It's where 70 percent of China's wild pandas live. Chengdu itself doesn't have any famous sights but, renowned for its artful blend of sweet, sour, bitter, salty and, locals say, China's spiciest food, it's Asia's first UNESCO City of Gastronomy.
3. Great Wall of China
Snaking horizontally through more than 5,000km of mountains, grassland and rocky plateaus, the Great Wall of China roughly follows the border of Inner Mongolia, from the eastern coast to the Gobi Desert. It's not a single wall but an extraordinary, largely connected, series of ramparts and watchtowers. It was built, and demolished and rebuilt, throughout successive dynasties, at great cost to the Chinese people.
4. Panda research center
Pandas can be seen everywhere in China; they're found on postcards and t-shirts, as mascots for companies and the Beijing 2020 Olympics. Everywhere, but in the wild. Only 1,864 pandas live outside captivity in China's fading bamboo forests, but at the Chengdu Panda Research Centre, one of the world's most important panda breeding bases, visitors can watch the resident bears munch their way through mountains of bamboo.
5. Rural Dong villages
Terrace upon terrace of rice paddies cascade over the hillsides of southwestern China, like scales on a sleeping dragon's back. Officially, there are 56 recognised ethnic minority groups in China - many live here, among the forested mountains of the Hunan-Guizhou-Guangxi border. Budget China tours stay in traditional wooden villages, distinguished by their stilted houses, covered bridges and central tiered drum tower. Communities can trace their ancestry back to the 3rd century BC.
6. Shanghai
China's capital of excess, Shanghai, is a modern city bursting with skyscrapers, exclusive hotels and 24 million citizens. By the country's standards, it's unusually young
–
especially for its size
–
and was little more than a fishing village until as late as the 1800s. Built on the back of the Opium Wars, it burgeoned into a cosmopolitan metropolis of art deco architecture, cabaret and ballrooms, boutique shops and art galleries.
7. Terracotta Army
On 29 March 1974, a group of farmers unearthed a pottery human head in the pomegranate fields north of Xi'an. The head belonged to a life-size terracotta warrior, one of nearly 10,000 buried to guard the mausoleum of emperor Qin Shi Huang over 2,000 years ago. Thought to have been a substitute for funeral human sacrifice, a practice waning in popularity by 210BC, the warriors are often described as one of the greatest archaeological discoveries ever made.
8. Xi'an
Xi'an: the end of the Silk Road. The paths of this old trading route still exist today, connecting China's old imperial city in the east with Kashgar, its most westerly city, and continuing as far as Istanbul. Now, a modern metropolis stands alongside the ancient home of emperors of bygone dynasties. But history abounds in the narrow alleys of Xi'an's Muslim Quarter, the seven-storey Big Wild Goose Pagoda and the ancient practice of tea ceremonies.
9. Yangshuo
"Guilin has the best scenery under the heaven, but Yangshuo is even more beautiful," goes the local saying. Sadly, Yangshuo isn't the traditional riverside market town it purports to be; its popularity as a tourist destination has surged since the first backpackers passed through in the 1980s. But the green and bulbous, stalagmite-like karst mountain scenery of Guilin that surrounds it? Spectacular. Hire a bike and see the rural hillside hamlets.
10. Yangtze River
The Long River (Chang Jiang), as it's known in Chinese, is Asia's longest, and flows 6,300km from the Tibetan Plateau to Shanghai and the East China Sea. Its middle course flows through a series of scenic, towering, limestone valleys on the border of Sichuan and Hubei provinces. The most famous of these is the Three Gorges, an area that has long inspired Chinese artists – now also home to a controversial hydroelectric dam, the world's largest.
If you'd like to chat about China budget or need help finding a vacation to suit you we're very happy to help.

At Responsible Travel, we think the best people to advise our travelers are often... other travelers. They always return from our tours with packing tips, weather reports, ideas about what to do – and opinions about what not to.

We have selected some of the most useful budget China vacations travel advice that our guests have provided over the years to help you make the very most of your vacation – and the space inside your suitcase.

Take a free walk up to the TV tower in Yangshuo for amazing views over the city and lime karst mountains. The knife cut noodle dishes in Xi'an were delicious.

"Consider adding some time before and/or after to see more of Beijing and/or Shanghai if you can. Also the operator does not provide local guides at some sites and some sites have limited English info. Having some information with you is helpful." – Marianne Ringel 

"Travel light, but do take toilet paper!" – Sheila Taylor

"There is a lot of walking and the temperature in June is about 38°C with very high humidity. An excellent trip, but would have preferred it in cooler temperatures." – Joan O

"Be aware that even hotel staff and tourist information desk staff at Beijing Airport won't be able to speak any English. Get a card from the hotel with their address written in Chinese before you travel." – Tony Palmer

Be open minded and don't expect 'Western Standards'. Pack for all kinds of weather (don't forget your rain coat and umbrella). Have room in your suitcase – it's a shopper's paradise. Learn a few phrases of Mandarin – the majority does not speak English at all.

More China budget articles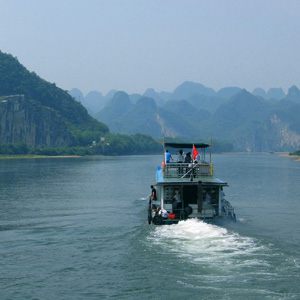 Shoestring travel isn't reserved for students and backpackers. Find out why in our guide.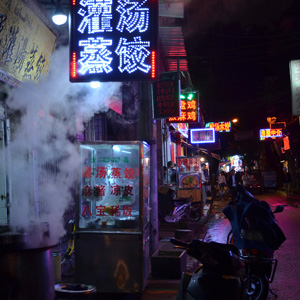 Small group tours make it easier to eat in small restaurants and stay in guest houses.