Our China vacations immerse you in this captivating, ceaselessly fascinating country, through iconic sights and experiences such as the Forbidden City, the Terracotta Army, Yangtze River cruises and panda breeding centers. But they also take you beyond the regular tourist routes, allowing you to appreciate lesser-known sides of China and its people. That might mean walking more remote parts of the Great Wall of China to help relieve the strain on the busy section outside Beijing, or trekking with a local guide through Yunnan province, staying in small villages where you, and your welcoming hosts, can share cultural insights.
Our top China vacations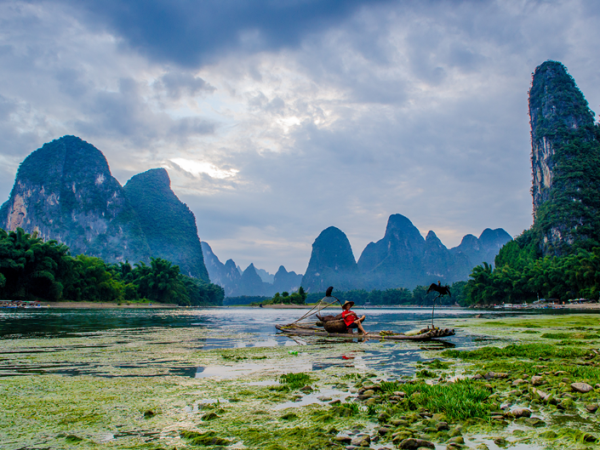 From
US $

2319

to

US $

2819
11 days
ex flights
Walk along the Great Wall and relax in the stunning LiRiver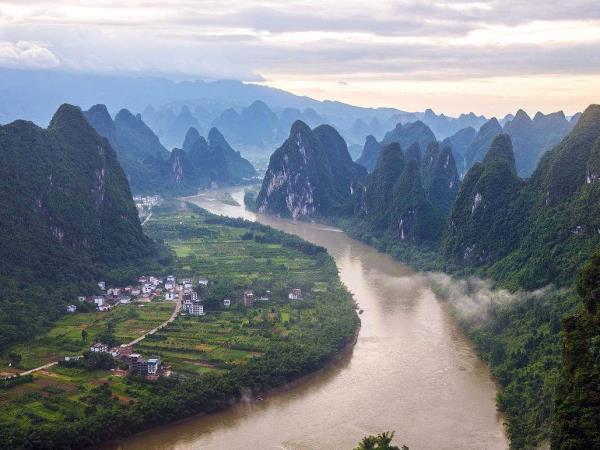 From
US $

2937

to

US $

3712
14 days
ex flights
A wonderful experience of real China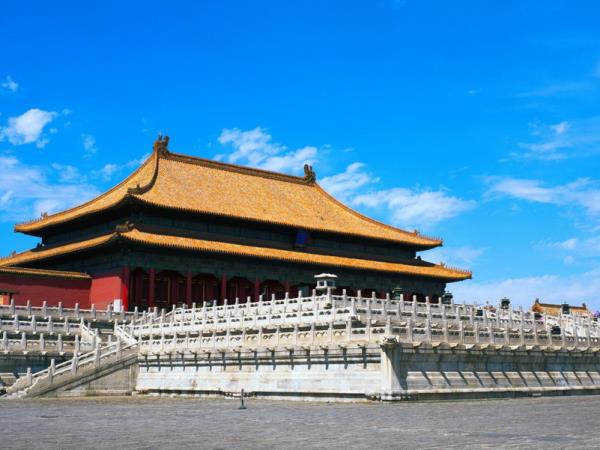 11 days
ex flights
-Ancient yet modern cities in China with World Heritages
If you'd like to chat about China or need help finding a vacation to suit you we're very happy to help.

About our China vacations
Culture on a China vacation
China's recorded history starts with the first dynasty that ruled about 5,000 years ago. Beijing is an excellent primer for both this ancient history and a peek into a tech-fuelled future; visit the Forbidden City, Temple of Summer and Tiananmen Square. In most cities, modern skyscrapers are matched by towers dedicated to Buddhism like the Giant Wild Goose Pagoda in Xi'an and Shaolan Temple in Guangzhou. However, one of the best ways to experience Chinese culture is to follow your nose to the street food stalls, night markets and tea gardens where you can sip chai and test your chopstick skills on steamed dumplings.
Great Wall of China
The Great Wall is actually several linked-up walls – a serrated line of fortifications expertly engineered over a couple of thousand years to protect Northern China's territories and trade. The best-preserved parts are at Mutianya, a couple of hours' drive away from Beijing, where you can walk along the wall from tower to tower between pine-covered mountains. Some vacations offer you a day trip to the Great Wall from Beijing or you can commit to an itinerary that explores a much longer section over a few days on foot.
Terracotta Army in China
The story of the discovery of the
Terracotta Army
in Xi'an is almost as legendary as the army itself. It was uncovered by labourers in the 1970s who dug up a clay figure that ended up revealing one of the greatest archaeological discoveries in the world. The tomb is a spectacular recreation of the soldiers and riches that Qin Shi Huangdi – the first emperor of China – gathered around himself in the 3
rd
century BC. Alongside the 8,000-plus clay soldiers marching through their burial pits, you'll see bronze artefacts and archaeologists actively restoring the long-lost tomb.
Yangtze River cruises in China
The Yangtze is the longest river in Asia – a 6,300km waterway that flows east from the Tanggula Mountains in Western China to Shanghai.
Yangtze river cruises
are the best way to navigate this colossal waterway. The voyage will usually pick out a corner of the river to explore over a few days, such as the mountainous Three Gorges and their controversial dam. There are more architectural achievements along the riverbank. You can hop off to see the Shibao Pagoda and White Emperor City, as well as natural architecture like the cavernous Goddess Stream.
Family vacations in China
Traveling to China with kids
is definitely an adventure, but a completely achievable one when you travel with our family vacation specialists. The distances can be immense, so these experts will create an itinerary that inspires short attention spans and keeps little legs refuelled. After all, the wonders come thick and fast in China – from the Terracotta Army and Great Wall to neon-lit night markets and Kung Fu lessons in Shaolin Temple. Rickshaw rides are the most exciting way to explore the cities, while bamboo rafts steered by local guides will take you upriver, past fantastical limestone karsts.
Walking vacations in China
Walking in China
doesn't have to be a big expedition. You can pin your vacation together with walking tours of Beijing and Hong Kong or explore a section of the Great Wall. On the other hand, it can absolutely be an expedition. More challenging treks take on the Tiger Leaping Gorge (deeper than the Grand Canyon) or Yunnan (for mountains and monasteries). Either way, you'll be paired up with walking guides who'll show you the way while unveiling the thousands of years' worth of human and natural history you're walking through. Find a
walking vacation in China
that suits you.