On a Sunday morning in December 1974, the residents living off 7th Street in Bogota woke up to find that the street was closed. Today was Colombia's first ciclovía – a scheme which closed the streets to traffic so that people could cycle freely around their capital. Soon 5,000 people were on their bikes, cycling up and down. Ever since, every Sunday from 7am to 2pm, the main streets of many major cities have been completely closed to motorised traffic.
"They're cycling mad, the whole country," says John. He and Mandy are the owners and operators of our specialist cycling company Escape Adventures. He explains ciclovía in Colombia for the uninitiated: "The coolest thing is that on the Sundays, people who you wouldn't expect are on their bikes– it's anyone and everyone. They're doing it in their own way, on whatever bike they've got."
This is why, when you go on a
cycling vacation in Colombia
, you shouldn't panic that the route goes through the capital. Trips schedule their visit to Bogota for Sundays, so you can experience
ciclovía
for yourself. On some cycling vacations, you stick out: a strange group cycling where everyone else is walking or driving. In Colombia, it's different – there are nuns riding battered old Raleighs; everyone is on their bike.
Our Colombia Vacations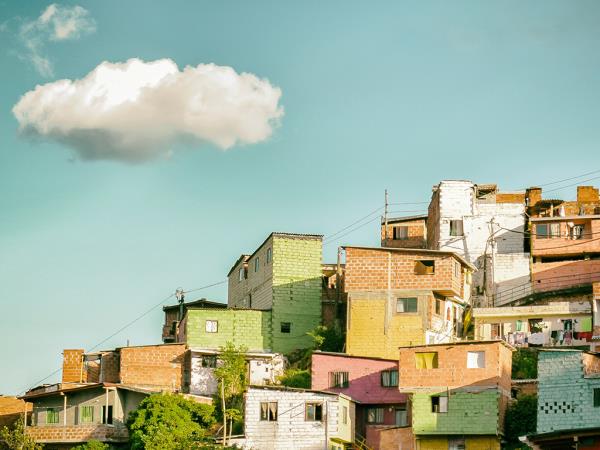 Cycle Adventure in Colombia- from Medellin to Salento
From
US $

2250
9 days
ex flights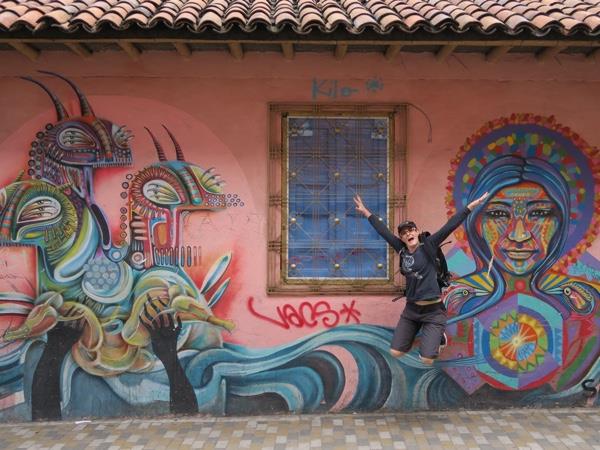 15 day bike tour through beautiful, colourful Colombia!
From
NZ $

6990
15 days
ex flights
But you can't cycle in cities for the whole trip. The countryside is calling. First there's the famous coffee belt – the Zona Cafetera – with its thick bushes of bright berries, and farmers drying out coffee beans on their rooftops. Then there are high mountain passes 4,000m above sea level, where giant rosette plants sprout above the grasses of the alpine tundra. Thrilling descents from these cloudy hills plunge you into the tropical heat of the valleys. And you'll get a very genuine home stay thrown in, too. Everyone talks about coffee farms in Colombia, and there are plenty in the Zone Cafetera. But buffalo farms? Less so.
John explains: "We met a couple who ran a buffalo restaurant and after talking to them we discovered that they had a buffalo farm not that far away – and so we asked, 'Could we stay on your buffalo farm?' They'd never done it before, but they let us. And now all our groups go and stay on their farm."
Buffalo aside, Colombia's wildlife is shy. For all their years running the trip, Mandy and John have never seen an armadillo, though there are always road signs warning drivers of their penchant for impromptu road crossings. There are supposed to be black panthers in the forest, but these have proved elusive, too.
Whilst the mammals are reticent, birds can be a real highlight. Feeders full of sugar water attract gleaming hummingbirds outside people's houses, and in the wildlife reserves, an organisation called Pro-Aves protects 60,000 hectares of forest for birdlife. In the basin of the Magdalena River, the once-rainforested valley is given over to farming, but there are still iguanas and butterflies in abundance.
Our top Colombia Vacation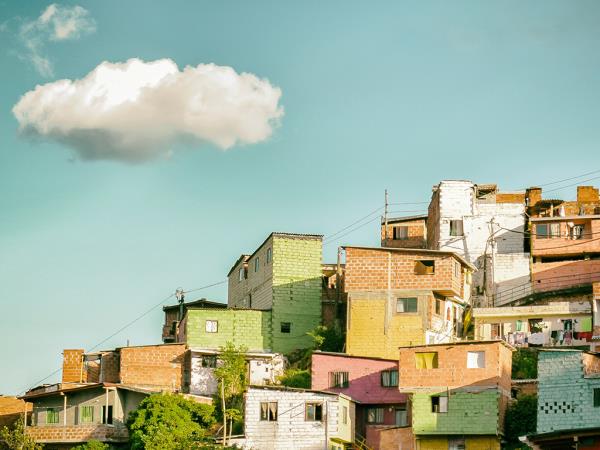 Cycle Adventure in Colombia- from Medellin to Salento
From
US $

2250
9 days
ex flights
Small group travel:
2023: 7 Oct
If you'd like to chat about Colombia or need help finding a vacation to suit you we're very happy to help.

What do Colombia cycling vacations entail?
You need over a week to get the most out of Colombia by bike. In eight or nine days you could start in Bogota, then go on to explore Salento and the famous Cocora Valley, or cycle Colombia's 'coffee axis' from Medellin to Cali, ending with enough caffeinated pep in your step to enjoy Cali itself; the city is famous for salsa dancing. If you've got more like two weeks, then in 15 days you can do a circular route, a coffee cup ring, if you will, starting and ending in Manizales and taking in Bogota, the colonial town of Villa de Leyva in the semi-arid alpine tundra, then dropping to the low-lying Magdalena River valley.
Touring as part of a small group, supported by a vehicle, is a great way to cycle in Colombia. Be part of a peloton, make friends with like-minded people and get competitive on the hills in coffee country.
You'll need to be reasonably fit. Distances could be a 20km jaunt around Bogota one day, an 80km ride into the remote countryside the next, or a short but sharp ascent into the Andean range. Trips are supported by a vehicle – meaning that you can always put your bike away and sit out a big hill, and there's always 'roadside assistance' on hand if you have a problem. There are even spare bikes on board.
You'll stay in a mix of home stays, coffee lodges, hospedaje, and farms, and there are hot springs and hot meals to revive you after the day's trip. What's more, this being Colombia, the food is fresh. There are enormous, smooth-skinned avocados, and corn bread and plantain. However, vegetarians might find that there's limited choice of meat-free dishes.