Cooking & food vacations guide
---
2 Minute Summary
Taste can trigger our most intense memories, like the bit of petite madeleine that instantly evoked a dreamy past in Proust's A La Recherche Du Temps Perdu. Food-focused trips stimulate all the senses: eyes feast on colourful markets, loud with the call of traders and sizzle of food stalls, with a local guide to help you bargain – or banter. Tempting smells waft everywhere, while hands cradle on-the-go snacks or sun-warmed fruit. Take a break from the stove – or take a cooking lesson with passionate locals eager to share favourite recipes.
But you don't need to be a foodie zealot to adore a foodie trip. Our cooking and food vacations offer a global menu for every taste: squeezing ripe fruit at the market as your tour leader helps you haggle; weighing out a rainbow of spices to bring to your lunchtime cookery class; browsing street food stalls by day or night; living with a farming family whose lives revolve around creating food from the ground. This cooking & food vacations guide helps you hand pick the ingredients to whip up the perfect food-focused trip for you.
What we rate & what we don't
---
RESPONSIBLE TRAVEL'S BEST & WORST
Underrated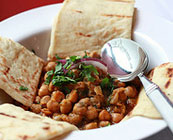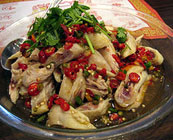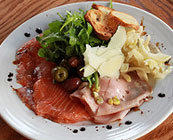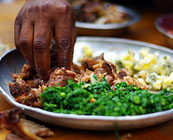 Indian food
Forget 'curry'. Indian cuisine is full of subtlety, diverse ingredients, and regional variation rarely represented in 'Indian menus' in the West. Discover first hand a vast vegetarian tradition, novel Eastern ways with dairy, or the multitude of ways spices and oils create subtle flavours in one of the world's most striking culinary destinations.
Regionality
The world's great food destinations offer diverse regional cuisines rather than simple national blueprints. In India, Keralan food reflects Muslim and Syrian Christians influences very different to Goa's Portuguese and Hindu nuances. China's Sichuan dishes have a fiery DNA very much their own, and local menus in Sicily will be very different to Tuscany.
Italian food
Italian cuisine is so much more than soggy pasta in gloopy tomato sauce. The Silver Spoon – an Italian cooking bible compiled 50 years ago – features over 2,000 traditional recipes. No wonder a proper Italian meal runs to maybe six courses: distinctive antipasti appetisers, risotto or pasta, then both fish and meat courses, plus sweet stuff and cheeses. Bravo!
African food
So amazing are sub-Saharan Africa's wildlife, culture and vistas its distinctive food gets overlooked. Enjoy spicing quite unlike India or Asia; unique local fruit and veg; novel meats like oryx and zebu; flavourings like peanut and vanilla; superb Kenyan and Tanzanian coffee. Diverse colonial influences shine too, from Polynesian and French in Madagascar to German in Namibia.
Rated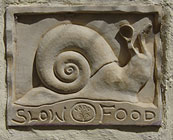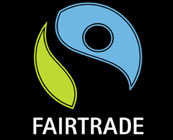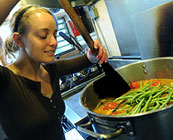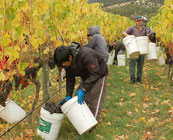 Slow Food
Born in 1980s Italy, the Slow Food movement counters fast food and package meals by encouraging small regional producers and traditional cuisine as a vital part of eco-aware sustainability. From a handful of good folk in Italy, the organisation now boasts over 100,000 participants in 150 countries celebrating the joys of true local sustenance.
Fairtrade
Complementing the Slow Food movement, Fair Trade tackles economic exploitation of producers in developing countries by giving consumers a chance to buy food certified as produced in a sustainable manner by growers paid a decent price for crops picked by workers paid a living wage. For you to eat, they need to have enough too.
Cooking
Learning to cook local dishes from hosts adds wonderful extra understanding and enjoyment of a destination. It broadens the experience from the word go – hunting for ingredients makes you engage with food sellers like a local not a visitor. And knowing how to cook a dish makes it part of the rest of your life not just your vacation.
Good seasoning
Foods taste better in season – fresher plus more nutritious for not being warehoused for ages or transported long, planet-harming food miles. Harvests are also a cue for special menus and celebrations: wine tastings globally; autumn truffles in France and Italy; October saffron festivals in Spain; mid-autumn Chinese shindigs; or ancient Sri Lankan New Year feasts – held in April!
Overrated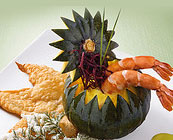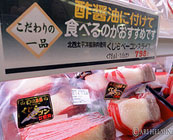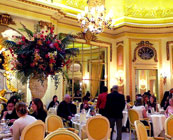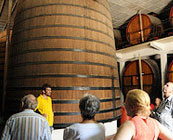 Snobby foodies
Enjoying food is a universal pleasure not sign of cultured sophistication. "Foodie" should be a good tag, based on open-minded interest in all foods, producers and places to eat – as intrigued by foraged food in an Asian market as at Noma. Humbleness and curiosity are the watchwords - beware food snobs obsessed with trappings not the essence.
Whale meat
Whale meat is still on menus in Iceland, Norway and Japan, though tourists drive most of this tragic trade based in the mistaken belief that whale is a key traditional meat. But only a few percent of locals eat whale. For better local treats, try Iceland's Arctic lobster, tuck into plentiful Norwegian elk in Norway or Japan's dazzling seafood alternatives.
Swanky restaurants
Fine dining has its place – mainly in the dreams of poncey food pages. Too often it focuses on glitzy surroundings and needless tizzying with ingredients – or pandering to 'international' tastes - rather than just celebrating fantastic local flavours. Get a real taste of your destination by finding the diners or food stalls where locals flock.
Winery visits
Too many vineyard visits involve standing in front of vats getting stats and/or visiting a bland tasting room to sip reds needing more breathing or whites needing more chilling. Instead, ask to venture into the fields for a real sense of terroir, or try the wine paired with local nosh in a village brasserie.
How to choose a cooking & food vacation
---
WHAT DOES THIS HOLIDAY ENTAIL?
On some activity breaks you might fancy your chances spotting fellow participants from afar - their aura of fitness perhaps, or relevant kit. Not on cooking and food vacations – unless you can spot curious taste buds at 10 paces! These trips draw a range of folk as eclectic as the broadest ingredient list. What will unite you is a passion for learning at firsthand about wonderful cuisines while discovering the land and culture from which they sprang.
To decide what kind of vacation is right for you, ask yourself a few simple questions. Do I want a significant part of the trip to involve hands-on cooking lessons learning how to rustle up fantastic local dishes back home, or are you keen to have a total break from the stove diving into atmospheric markets and chowing at local diners?

You also need to decide whether you'd rather be based in one place – a rural farmstay, for example, or just in one city, or whether you'd like to be on the move around a region to experience different places and diverse local culinary traditions all on one trip.

Also consider what level of guiding you want? Some trips are hosted throughout with a tour guide complemented by encounters with other local food folk, while others leave you far more to yourself – a self-catering agritourism break with a few cooking lessons, perhaps, or a totally self-guided trip where the operator will provide you with suggestions but you are free to please yourself.

And something important to remember is that you don't need to a "committed foodie" to enjoy a food vacation. There are plenty of trips where being gently led through the cuisine of a place is just one delicious part of vacations which combine a host of other activities so you aren't just thinking about what is going in your mouth next.

You'll also, of course, need to decide which country's cuisine you want to dip into from the global menu. Your choice might be driven largely by a simple passion for a particular kind of food (Mexican mania, total Thai passion) or the appeal of the setting may be just as important as what's on the plate – tropical shores; rustic backwaters; pulsing street life; sense of the exotic... And don't assume you have to travel far for amazing new experiences – 'familiar' countries like Italy or Spain can surprise and delight as much as 'exotic' spots like Mexico or Cambodia.

Group size on cooking and food vacations also varies. At one end, there are trips you can do solo or just with your partner – a rustic farm stay with cooking here, a self-drive tour with detailed dining and producer suggestions there. At the other, you might be part of a group of a dozen or so people enjoying an escorted itinerary – always check with the tour operator regarding group size, as these vary from trip to trip.

There will usually be a welcome meeting with drinks where you can get to know your hosts, tour leaders and fellow travelers in a relaxed setting, before handing yourself over to a vacation that will dish up lots of moments to truly savour.