Where to go on a cooking & food vacation
---
Make the most of your time
There are enticing global options year round for where to go on a cooking and food vacation. And such diverse settings! Choose from rustic Italian farms or Scottish lochs, colourful Mexican towns or Sri Lankan coasts, Cambodian stilt villages or Provençal hideaways. Within countries there are wonderful contrasts too, dishes changing with the vistas – madcap Mexico City v colonial Puebla in Mexico, coastal Krabi v bustling Bangkok in Thailand, colonial Delhi v jewel-like Jaipur in India. You meet an eclectic bunch of locals too: Thai market traders, Cambodian fishermen, Mexican chefs, Italian farmers. And all share your foodie passion.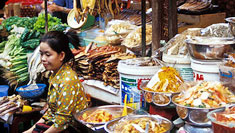 Cambodia
Best known for the staggering 12th century ruins of Angkor Wat, Cambodia also boasts an ancient food culture where pepper replaces chilli for heat, and novel herbs and condiments jazz up freshwater fish and French-influenced dishes. Chow riverside in vibrant Phnom Penn, find French-Khmer fusion in colonial Battambang, then prepare traditional dishes with a fishing family staying in a house on stilts.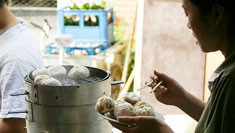 China
Chinese breakfasts – baozi (meat/veg dumplings) served with congee (rice porridge) and pickles - epitomise how deliciously different this ancient country and culture are. Tingle tastebuds with peppery Sichuan dishes, wander night markets lit by food stall flames, indulge in dim sum feasts, visit tea plantations and try your hand at cooking amid the atmospheric hutongs (backstreets) of Beijing, Shanghai and Chengdu.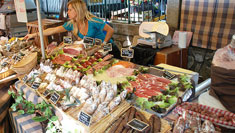 France
Just behind the Cote d'Azur, discover rustic Provence on a homestay fed by fresh-picked organic produce. Or liven up winter truffling in Perigord, sampling unforgettable truffle dishes daily, washed down with unique local 'black wine'. In SW France, discover distinctive Basque ways with trout and chestnut-fed ham. Or devour Dordogne delights (river fish, lavender and saffron sauces) staying at an 18th century chateau.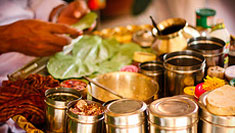 India
From old colonial Delhi to beach-fringed Goa via the ethereal beauty of Jaipur and fascinating cultural mix of Kerala, India is an unforgettable kaleidoscope of culinary experiences: fabulous street food in pulsating Mumbai and old-school Delhi; 1200-year-old traditional Rajasthan cuisine; rainbow-hued markets everywhere. Along the way, you'll learn how subtle and diverse Indian cuisine can be.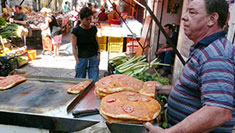 Italy
Italy serves up dreamy settings with dreamy food. Try fresh pesto in its gorgeous Genoa birthplace, pizza amid Naples' breathless beauty, or sniff white truffles in Piedmont. Delve cucina povera (peasant cooking) in backstreet Rome. Discover Sicily's Arab-influenced dishes and nose-to-tail street food in multicultural Palermo, or Sardinia's novel seafood by breathtaking beaches: sea urchin, botarga (dried roe) and tart scabecciu fish.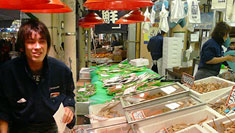 Japan
Japan's food passion comes close to reverence. Join the faith! Pluck sizzling yakitori skewers off stalls, eat fresh-off-the-boat sashimi at fish markets or make your own soba noodles. Discover a host of Eastern meat stews (nabe), Kyoto's obanzai home-cooked dishes, monastic vegetarian shojin ryori fare. And in Osaka - a neon-lit foodie lodestone – seek out takoyaki (octopus balls).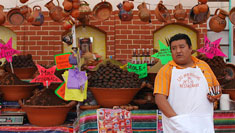 Mexico
Mexican cuisine goes way beyond the fast foody bland tacos and refried beans of Tex Mex. Try proper taco like the succulent el pastor (slow-roasted marinated pork) in Mexico City, then learn about classic mole sauces in colonial Puebla. Marvel at culture and buildings as colourful as the food in Oaxaca, or make Mexican-style raw fish ceviche on the beach.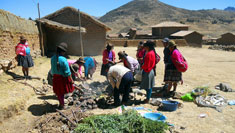 Peru
Geography underpins Peru's newly hip cuisine – superb seafood, Andean produce, rainforest fruits. Add Spanish and Inca influences. In Lima, try street foods like anticuchos (beef skewers) or masamorra (purple corn). Visit a Pisco distillery and do a fish market cooking class in charming Cuzco. Compare traditional and contemporary NovoAndina mountain meals amid Inca ruins, then enjoy a pachamanca feast, slow-roasted in underground ovens.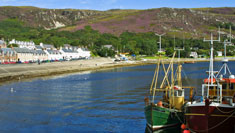 Scotland
Pluck meals from spectacular lochs and shores fringed with golden sand or heather-clad hills. Shuck your own oysters, devour hand-dived scallops or join fishermen gathering wicker creels full of langoustines, lobster and crab, ready to cook on the spot. Or get close to nature on a wild Highlands food foray: forage hedgerows, make bread on hot stones, clay bake freshly-landed fish. Then add whisky!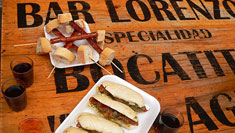 Spain
Complement Spain's fertile plains, hills, coasts and ancient towns with Moorish and Iberian cuisine at a traditional cortijo farmhouse, joining in local harvests from olives to asparagus – or cook rabbit with almond plus quail stuffed with figs in Andalucia. Explore Extremadura flavours brought back by Conquistadores (peppers, chocolate), or discover Riojan gourmet secrets like tapas paradise town Logrono and medieval wine-making mecca Laguardia.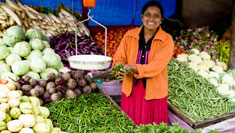 Sri Lanka
Seductively different to India, Sri Lanka and its food revels in the influences of Portuguese, Arabs and Dutch settlers it once enchanted. Tangy sambal curries sing with flavour, while coastal fish markets provide abundant seafood to savour by palm-fringed beaches – including intriguing jadi fermented fish. Spicy Tamil dishes flavoured with coconut milk dominate heart-stopping highlands dotted with tea plantations.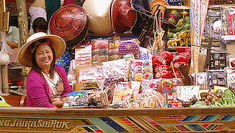 Thailand
Thailand is a friendly culinary cornucopia. Cook in bustling Bangkok or pick herbs on an organic farm to enliven Thai veggie nosh. Learn to use banana leaves and cook over open fires. Sizzle seafood on a golden beach or visit a palm sugar factory. Compare atmospheric night markets with amazing floating ones – or a unique railway market held on working train tracks!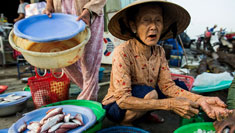 Vietnam
Vietnam's food fragrantly meshes with dramatic bays, canals, emerald rice paddies and exotic history: pho and French colonialism in Hanoi; banh khoai and imperial citadels in Hue; banh xeo and lantern-lit streets in Hoi An; banh canh and pulsating markets in Ho Chi Minh City. Drink in cafes by madcap streets or sit at market stalls as aromatic noodle soups are made beside you.