Costa Rica family vacations guide
---
2 minute summary
If Costa Rica was personified, it would pretty much sum up how most of us would love our kids to turn out. It is really good at looking after itself, with a quarter of its precious land protected. It aspires to be carbon neutral, and is the first country in the world to do so. It embraces outdoor living, with adventures that work with the environment rather than against it. It leads a peaceful life having abolished its military; spending money on sustainable glories instead. It makes a good living and invests more in health and education than we do in the UK. And it doesn't just have 'pura vida', the ubiquitous greeting mean 'pure life' on every t-shirt. It lives and breathes it. Making it not only something we would be very proud of, but very darn cool. And most importantly, what we want most for our kids, Costa Rica ranks top in the Happy Planet Index.
Costa Rica family vacations is...
as cool as Glasto, as wise as Attenborough and
like entering one big beautiful Secret Garden
. It even has a Skywalker.
Costa Rica family vacations aren't...
easy to do on a tight budget
. The Costa Rican Colon will definitely clean you out.
What we rate & what we don't
---
RESPONSIBLE TRAVEL'S BEST & WORST
Underrated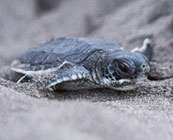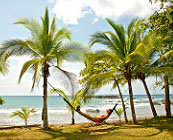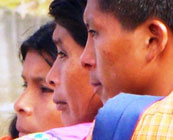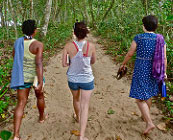 Family volunteering
Join a turtle conservation project to have a very different type of time away together. Stay in a homestay in a small community on the Nicoya Peninsula and learn how to monitor, tag and protect turtles on the Pacific coast, as well as collect and study data. Turtle nesting season is July-Dec, so this is when most of the work takes place. And a lot of it at night too. Kids will love this.
Osa Peninsula
Way down south, it often gets left off itineraries because it usually involves a domestic flight, but this really is worth the journey. On the Pacific coast, as well as being home to snorkel paradises like Caño Island, turtle nesting beaches and rainforest, it also hosts Costa Rica's largest national park, Corcovado. Stay at an ecolodge with a perfect mix of Pacific and rainforest as your garden.
Tico culture
Costa Ricans are called Ticos and the country boasts a multiethnic mix. As well as those of European heritage, there are many indigenous communities, including Bribri, Kekioldi and Cabecar. The Caribbean coast is home to people of Jamaican heritage, with Creole, reggae and Caribbean food all adding to the spice of life. So Costa Rica isn't all flora and fauna; you'll be offered the hand of friendship a lot too.
Caribbean coast
The southern Caribbean coast is not as well known as much of the country, and very much off the tourist trail in parts. With a lot of Costa Rica's tourism aimed at affluent North American travelers, welcome to the bohemian, surfy side of things, with Creole culture, reggae playing and hammocks swinging. Playa Negra with its rainforest backdrop is gorgeous, as is Cahuita National Park.
Rated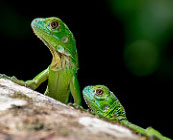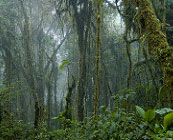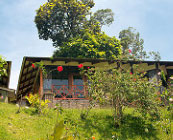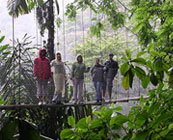 Tortuguero National Park
Only accessible by boat, this Caribbean wetland is an aquatic wonderland. The clue is in the name as to why this national park is such a big hit. Tortuguero means 'Land of the Turtles' and various species nesting on the park's beautiful beaches. The world famous Sea Turtle Conservancy was born here too and after exemplary work protecting them from extinction went on to become a huge player globally.
Monteverde Cloud Forest
The difference between rainforest and cloud forest is a couple of thousand metres, which you will feel as you ascend to this steamy, species rich ecosystem. Spend a couple of days here to enjoy guided walks through and above it. The reserve's monkeys and hummingbirds are best seen from its Skywalk bridges up the canopy. Little monkeys also get to join real monkeys, zip lining from tree to tree.
Beautiful accommodation
Costa Rica is not a cheap place to visit, and rest assured that when you invest in a vacation of a lifetime with your little ones, you are going to get your money's worth in terms of comfort. Family hotels tend to have pools, the Pacific on your doorstep, a hot spring heated by the nearby volcano or a cloud forest as your front garden. Eco and exquisite: these are Costa Rica's middle names.
Small group vacations
Traveling in a small group with a handful of families is a great way to see Costa Rica, as well as having expert local guides who know exactly how to engage young people, be they ten or teenage. There is nothing like making new friends in a rainforest, watching sea turtles together or zip lining across a tropical canyon. Plus – no family domestics over plans and itineraries. You just get up and go.
Overrated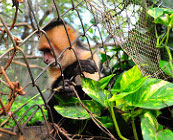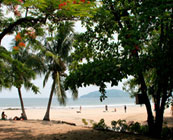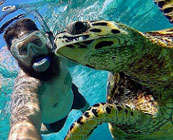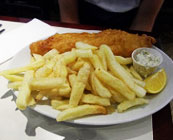 Zoos
Why does a country boasting top wildlife watching destination feel a need to have a zoo? Keeping wildlife captive for tourists' entertainment is not something condone at Responsible Travel and, although some claim to be sanctuaries for injured or orphaned animals, the cages are crap and the ethos outdated.
Tamarindo
Nearing perfection, Costa Rica has caught the overdevelopment virus – albeit a minor dose. But this former fishing village is now a surf hangout where the hype is as big as the waves. If the surfers in your family want to catch some breaks there are plenty more to catch in much quieter, more eco aware spots. And certainly ones that are infused with Tico culture, rather than a spring break one.
Turtle selfies
Whether you are volunteering or just turtle watching on a day trip, holding them for selfies or using flash photography at night on the beach while they are doing what they do so beautifully, can kill them. So, think selfish rather than selfie. This applies to all wildlife, of course, where touching means endangering them as we transfer all our bugs and stuff that may be alien to them.
Generic food
Pizzas, chicken and chips are omnipresent as the big demand for tourism over the years has come from North America ans until recently, menu choices have been limited. Look out for local options on your travels such as gallo pinto, the national staple of black beans and rice, plantain snacks, coconut and fish soup aka rondon. And horchata, a rice, cinnamon, and milk drink is just about everywhere.
Food, shopping & people
---
DISCOVER COSTA RICA LIKE A LOCAL
Eating & drinking
---
Rondon soup is a Caribbean staple, usually with fish and coconut milk.
The national dish is gallo pinto, a staple of black beans and rice.
Casado is a cheap, set menu lunch, usually gallo pintowith meat and salad.
Plantain is prolific.
Mashed, refried, fried.
Salted or sweet.
Fresh cacao in
its unexpectedly sharp,
fleshy fruit form is as
addictive as its more famous output.

Agua de Sapo is Costa Rica's answer to lemonade. Meaning 'toad's water', amphibian allergy sufferers need not panic; it's toad free. Sugar free families should stay clear however.
People & language
---
In typical Central American fashion, Costa Rican people, also known as Ticos, are totally welcoming to families. Culture is all about family here, whether you are of European, Afro Caribbean or indigenous heritage. There is a cowboy culture in the north and Creole in the Caribbean south. Indigenous Bribri, Kekoldi and Cabécar communities just three of eight tribal groups.
The main language is Spanish, so brush up on your basics.


Soda is not a drink – it's a basic café or food stall.

"Pura vida" is the most common greeting, but also mean "good". So if asked "¿cómo está?" you can reply "¡Pura vida, gracias!"

A very useful one for football fans is mejenga, meaning an informal football game. Let's go play = ¡Vamos a mejenguear!"
Gifts & shopping
---
Coffee is always a great present, but a lot of the good stuff is exported. Look out for Coopedota, the first carbon neutral coffee in the Americas.
The traditional wooden Chorreador de Café coffee makers are not for giving. Definitely more for keeping.
Banana paper products are just gorgeous. Look out for them in artisan markets such as in Sarchi.
Who doesn't like chocolate as a gift? Seek out Sibú, certified by Rainforest Alliance.
How about a handwoven hammock, so you can daydream of 'pura vida' when you are back home?

Tuanísis a common slang word in Costa Rica, English equivalents being cool, awesome or sick. Depending on your age, what's on trend or your country of origin.
How much does it cost?
---
Basic casado set meal lunch: £2.50
Fruit juice from a street stall: 74p
Coffee tour in Alajuela: £10.50
Four-hour white water
rafting trip: £55-60
Bag of Cocanis cookies: £1.00