The archaeological remains of Kourin on the southwest coast are just as meaningful as the Byzantine churches and Kykkos Monastery to be found in the rugged Troodos Mountains, further inland. Nowhere is the UN monitored Green Line between the Turkish north and Cypriot south more in evidence than in the Venetian defences and ramshackle alleys of the country's capital, Nicosia; however, don't expect to find much resistance in the north unless you consider the Crusader castle at Kyrenia particularly intimidating.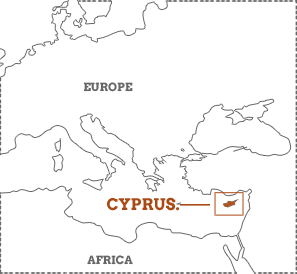 Adonis and Aphrodite would become apoplectic if they caught sight of Ayia Napa but thankfully there's plenty of Cyprus to go round.

Peninsulas jab off Cyprus like the proverbial sore thumbs but Akamas, in the northwest, and Karpasia, in the northeast, are quite the opposite in terms of natural attractions with nesting turtles on Alagadi Beach just as fascinating as a dip in the baths favoured by none other than the goddess of love.
Cyprus isn't…
just a British military enclave or Greco-Turkish political football.
Our top cyprus Vacation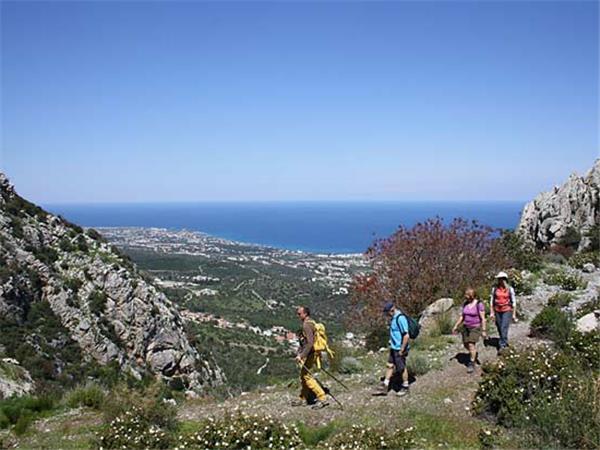 Varied walks amid rugged scenery and superb archaeology
From
US $

1379

to

US $

1599
8 days
ex flights
Small group travel:
2023: 4 Mar, 11 Mar, 29 Apr, 6 May, 20 May, 16 Sep, 23 Sep, 30 Sep, 14 Oct, 4 Nov, 23 Dec, 30 Dec
If you'd like to chat about cyprus or need help finding a vacation to suit you we're very happy to help.

Although Cyprus is divided like Northern and the Republic of Ireland, crossing the UN-monitored Green Line is an easy option on foot but not quite so straight-forward if you're driving. Explore the Cypriot south and in between the notorious Ayia Napa in the southeast and Paphos there are plenty of not so busy beaches to relax on. Peninsulas provide the most scenic stretches of sand with Akrotiri in the south, Akamas in the northwest and the Karpasia Peninsula in the northeast all relatively untouched. Mountain ranges, Kyrenia and Troodos, offer options outside of summer with orchids, snow and verdant vineyards all to be found, depending on the season.
1. Bellapais
If you're looking to sup coffee beneath the tree of idleness then there's no better place than the north coastal village of Bellapais, just along the way from Kyrenia. Lawrence Durrell references aside, Bellapais also features a 13th century ruined abbey with gardens filled with jasmine and orange blossom overlooking the Med, the perfect setting to settle back and thumb through a copy of Bitter Lemons.
2. Famagusta
Find out more about Cyprus, pre-Brits, by visiting the fortified port of Famagusta on the east coast. The Monastery of St Barnabas, the Sinan Pasha Mosque and the ancient city walls will all feature on a guided walking tour with the lively student district of Salamis Road contrasting with a thespian's pilgrimage to Othello Castle to add to the appeal of easy access to sandy beaches and fish suppers.
3. Nicosia
Nicosia is 'the last divided capital' although this moniker is fading fast thanks to 24-hour checkpoints. Expect a vibrant cafe and cultural scene spilling from ancient Venetian walls where labyrinths of narrow streets reveal mosques, churches, hammams, bazaars, and evocative colonial-style architecture alongside the history, particularly the political history, offering an enthralling epitaph.
4. Polis
Adjacent to Akamas Peninsula Nature Reserve and close to the fish restaurants of Latchi, Polis is the gateway to some wonderfully wild stretches of northwest coastline as well as the slightly less well hidden Baths of Aphrodite. Polis is also relatively close (37km) to the bright lights of Paphos but has yet to succumb to the trappings of tourism and retains a traditional fishing village ambience, worth catching before it gets away.
5. Rizokarpaso
Located along the Karpasia Peninsula, Cyprus's guitar neck, Rizokarpaso is just as well known for its fertile farmlands and ageing Greek population as its untamed coastline, with numerous beaches accessible by car whilst wild donkeys watch from the 'hard shoulder'. You'll find several thoughtfully converted guesthouses offering traditional lodgings from where to get out and enjoy the Apostolos Andreas Monastery.
6. Vouni
Alight amongst the alleys of sleepy Vouni before going in search of the wine routes and nature trails that are abound throughout the surrounding Troodos countryside. A couple of tavernas, village craft shops and a kafeneia coffee house at the old school ensure life ticks along unhindered by pace, with stone clad apartments for those looking to enjoy star-filled nights accompanied by cicadas.
More about cyprus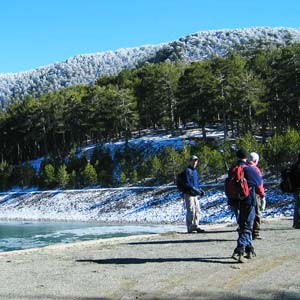 Although summers in Cyprus can reach scorchio levels there's still plenty to be said for heading to higher ground or shaded forest footpaths to escape the midday heat.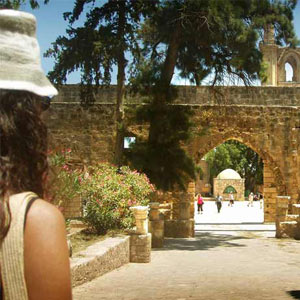 Cyprus holds some outstanding areas of natural beauty where mountains and coastline collide against a history that goes way beyond the divide...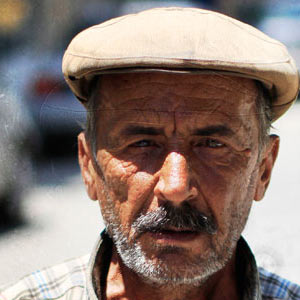 It's not at all tricky to visit the north of Cyprus, as well as the south. If you want to know the reasons behind the divide, from both sides, read on...