Our cycling vacations in France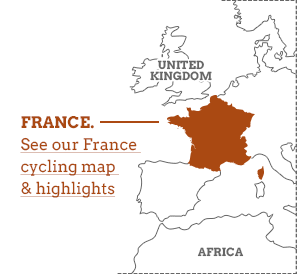 Cycling is a wonderfully relaxed, scenic and low carbon way to explore France, and our vacations reflect the variety of destinations available. Guided small group tours, and self-guided trips (with maps, detailed route notes and full support) see you pedalling the charming countryside of Nouvelle Aquitaine, Burgundy and Provence, staying in small, locally-run hotels. Families particularly love the flat and scenic journey cycling between historic chateaus in the Loire Valley, and of course you'll have myriad opportunities to fill your panniers with gastronomic delights, as you pass all manner of farms and producers that benefit immensely from small-scale tourism like this.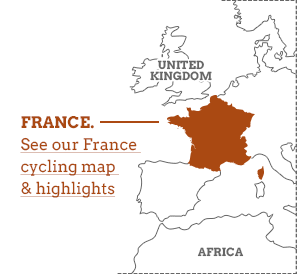 Our top Biking vacations in France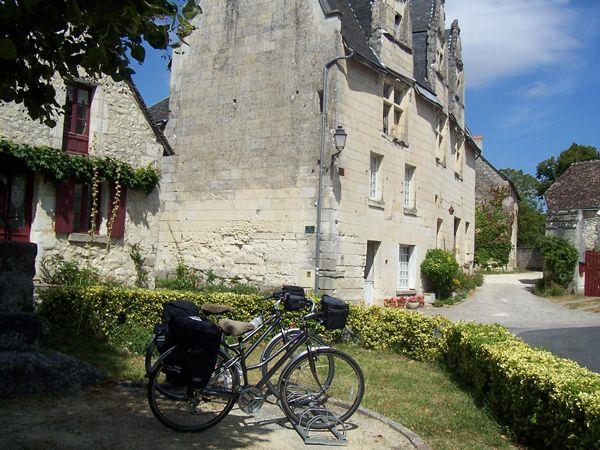 8 days
ex flights
Discover the Loire valley and it's iconic châteaux by bike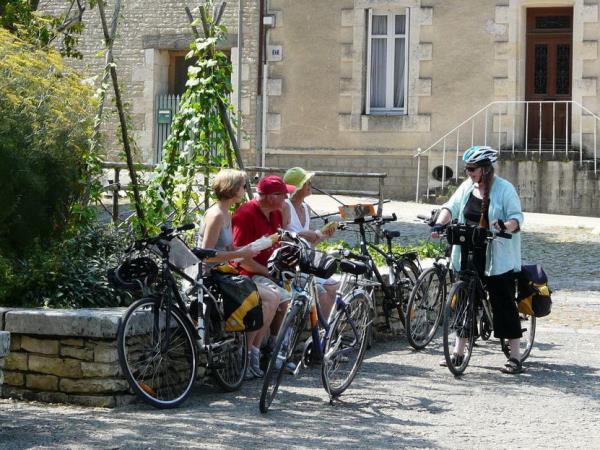 6 days
ex flights
Idyllic cycling in France with great food, wine and bonhomie
Small group
2022: 8 May, 22 May, 19 Jun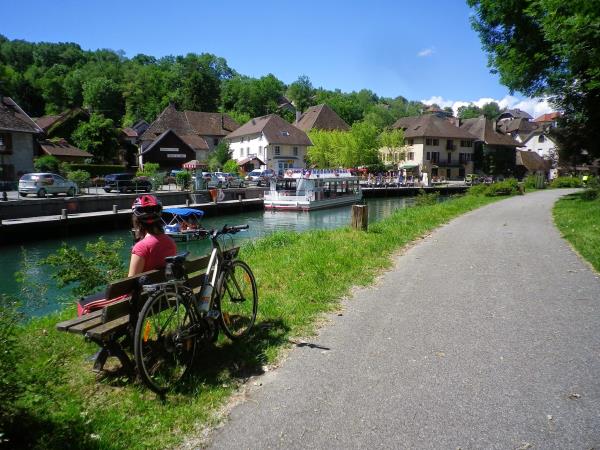 6 days
ex flights
Cycle along the Rhône River from Geneva to Lyon.
Map & highlights
Burgundy needs little introduction, offering cycling through vineyards, villages and canal paths around Central France. Normandy is an easy location for coastal cycling, while in the Loire Valley you can ride sedately from chateau to historic chateau. The magnificent Dordogne is found in France's largest region, Nouvelle-Aquitaine, which is wonderful for center-based cycling on country lanes. Further south, forming a natural border with Spain, the Pyrenees is the territory for those fancying their chances on some of the Tour de France's toughest cols. Or take it easy in Provence, where every day is like cycling through an impressionist painting.
1. Burgundy
Bulging with possibilities like a ripe Pinot Noir, Burgundy is impossible to ignore for cyclists hoping to sample the good life from Auxerre to Chablis, Nitry to Vezelay, with waves of vineyards and wooded banks along the Serein offering endless opportunities to taste the essence of central France. Burgundy is bursting with canals and riverside routes to timeless towns, such as Noyers-sur-Serein.
2. Loire Valley
One of the finest regions of central France also features cycle routes for those who aren't in a rush; cyclists who place gastronomy as high on the agenda as low gears. The Loire also offers wildlife watching in Autreche, lunching on a château terrace or soaking up some sun on the banks of the Cher. You can't say Loire without relaxing, so here's to the finer things in life to be enjoyed on and off the saddle.
3. Normandy
Begin in Bayeux and head south past the beaches and cemeteries before continuing to Carentan, Regnéville and Granville where bird-filled marshlands, Camembert cows and sleepy seaside villages align routes within one of France's foremost westerly regions. Normandy knows no bounds with roads from Avranches to Mont-Saint-Michel capturing a laid back coastline, marked by monuments to WWII.
4. Nouvelle-Aquitaine
This fairly remote region has often appealed more to surfers than cyclists; however, thanks to Eurostar, TGV and road links from ferry terminals, it's easily accessible to all. On arrival you'll discover mile upon mile of surfaced country lanes, ideal for circular cycling from a rustic guesthouse with heated pool. Prepare to pack padded shorts and stretchy waistbands for lengthy ascents and lots of eating.
5. Provence
Who wouldn't love to cycle through a Cézanne, Renoir or Picasso? Tucked between mountains and Med, seas of sunflowers, wheat and lavender give way to pale blue skies under which endless country lanes provide perfect passage for pedalling. Just the right balance of gentle, rolling hills and flat agricultural patches offers every excuse to indulge in regional cheese, truffles and sparkling Clairette de Dié.
6. Pyrénées
Tackle some of the Tour de France's classic cols as you embark on a cycling challenge from the high rollers of the Atlantic to the warm waves of the Mediterranean. A gentle ascent up Col d'Osquich collides with the challenges of Col d'Aubisque, Col du Tourmalet and Col de Peyresourde before Bagnères-de-Luchon, Biert and beaches beyond offer ample respite after a week of pushing over the Pyrénées.
Self guided or small group cycling vacations?
When you take to two wheels, do you prefer to be footloose and fancy-free, or ride as part of a pack accompanied by a guide? Whichever appeals to you more, you can take your pick in France. Tailor made self guided trips allow you to shape your route, the intensity of the challenge, and the types of accommodation you'd prefer, as well as choose dates to suit you. You'll have all the route maps you need provided and 24-hour support just a phone call away. Small group trips, meanwhile, are sociable affairs that see you ride in numbers – perfect for those new to cycling vacations.
Burgundy cycling vacations, France
It will come as no surprise that Burgundy is one of the most desirable regions of France for cycling vacations. Quiet rural roads, canal towpaths and delightful greenway routes combine to provide some 1,000km of easy-going and scenic cycling terrain. Whether you're riding independently on a self guided trip or as part of a small group,
Burgundy cycling vacations
are inevitably as much about the wine and cuisine as they are about pedalling. Routes take you through vineyards, food markets and sleepy villages where you can pause to fill up your panniers for a picnic later on.
More about Cycling vacations in France
Loire Valley cycling vacations, France
The majestic Loire Valley ranks among the best destinations in France for gentle, family-friendly cycling vacations. There is a superb, largely flat network of off-road routes, forest tracks and quiet lanes, and if you fancy keeping your vacation carbon-low you can get here by train if you live in Europe. You'll happily cover between 25km and 50km every day with little effort, but the pleasure of
Loire Valley cycling vacations
is not so much checking how far you've come, but the fact that you can break up your rides with regular stop-offs at historic
châteaux,
farmers' markets and vineyards.
Raid Pyrenean cycling vacations, France
One of the great adventures for road cycling enthusiasts, the
Raid Pyrenean
follows a mountain chain along a classic point-to-point route, notching off cols including the Col du Tourmalet, which will be well-known to anyone familiar with the Tour de France. For that reason, this is a vacation for those who are regularly in the saddle and in good fitness. However, it's not a race by any means and joining a guided small group trip allows you to ride at your own pace. What's more, as well as plenty of divine descents, there are regular coffee stops and Mediterranean swims to keep you going.