Tips on choosing a boat
David Orrock, from our supplier Pura Aventura, shares his top Galápagos travel tips:
"Many people feel they should go on larger boats because they're better for seasickness, but I just think you lose a kind of intimacy with the experience. In a small boat with 16 people you get to know all your fellow passengers. You certainly spend less time getting on and standing around waiting to disembark, which is an issue on bigger ships. But there's also a romance with a smaller ship, you feel like the first pioneers that went to Galápagos. It's such a special place and it's all about getting up so much closer to nature than you normally would – if you're in a massive group you lose that to an extent. Of course, they're good ships - you have more facilities, more space... but having done it both ways, I'd always go with the smaller boat."
Charles Darwin Research Station tips
Tim Winkworth, from our supplier the Family Adventure Company, shares a Galápagos travel tip: "If the Charles Darwin Research Centre was anywhere else, it would be really interesting and really important. But because you're surrounded by such great, real-life experiences in the Galápagos, the center is just a bit dry in comparison. Especially these days, when there are such great museums with interactive experiences and all these things kids can get involved in – it's a bit of a disappointment. I can understand why they don't put more money into it, because no matter how much they spend, they won't get any more visitors; everyone who goes to the Galápagos already goes to the center. And it's never going to be the major draw. The best thing about it is that first and foremost it's a research center, and that's why it's there. They open it up to let people learn – but they're not trying to be an open museum or education center for the public. That's the secondary aspect of it. And I do quite like that."
Culture tips
Morag Prosser, from our supplier ROW Adventures, shares a Galápagos travel tip for culture fans: "One thing which goes unnoticed is the human population. They've been there for many, many years, and what the park is doing to conserve nature has a big impact on their ability to earn a living and continue living on the islands they were born on. They've had to stop fishing, they've limited the farming that people can do to sustain their families – and these people are now almost wholly dependent on tourism. The land-based tours give a good understanding of that. You can go to the Wall of Tears and learn about how it was a penal colony. Political and war prisoners were held there for many, many years under terrible circumstances - and it's interesting that no-one talks about that part of the Galápagos. There's the history of Floreana - people arriving there, the murders, people disappearing - and the fact that no-one's ever been able to get to the bottom of that mystery is as fascinating, I think, as the reintroduction of native species of tortoise to each island. So I think that being able to balance that human history with the incredible wildlife is a real plus."
Our top Galapagos Vacation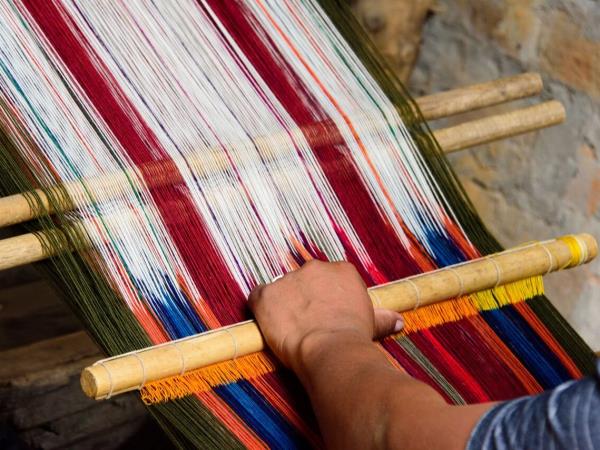 Private in-depth tour of Ecuador and The Galapagos
From
£

6800

to

£

7900
22 days
ex flights
Tailor made:
This trip can be tailor made throughout the year to suit your requirements
If you'd like to chat about Galapagos or need help finding a vacation to suit you we're very happy to help.

Health & safety in Galápagos
HEALTH
There is no malaria or other nasty diseases on the islands, and they are well set up for tourism, meaning the food is of high quality and illness is unlikely. The Galápagos sits bang on the equator – and with water all round, the risk of sunburn is high, even on cooler or overcast days. Stock up on the sun block, and make sure youngsters are adequately covered with hats and long sleeves. Don't forget to cover up while snorkelling – backs, necks and bottoms are particularly susceptible as you lose track of time under the water. Seasickness can be a real problem on cruises, especially if you travel during the windier months. Larger boats and catamarans tend to be more stable, but consider visiting your doctor first for medication. Ginger is also highly recommended for nausea. There are hospitals in Puerto Ayora and Puerto Baquerizo Moreno, but serious illness or injury will require a return to the mainland, so be sure your medical insurance covers this, as well as any activities you are planning to enjoy – including snorkelling, diving, mountain biking or kayaking.
SAFETY
The Galápagos is extremely safe – though do keep an eye on young children around the water.
Galápagos tips from our travelers
At Responsible Travel, we think the best people to advise our travelers are often... other travelers. They always return from our tours with packing tips, weather reports, ideas about what to do - and opinions about what not to.

We have selected some of the most useful Galápagos travel tips that our guests have provided over the years to help you make the very most of your vacation - and the space inside your suitcase.

Visit Los Tuneles (off Isabela) for the greatest snorkelling experience you will ever have - we saw seahorses and giant manta rays, and swam with penguins, sea lions, turtles, rays and white tip reef sharks as well as amazing fish! Stunning!

"Pack light, and use a squashy bag, as there's nowhere to put a suitcase on the ship and minimal storage. Take an underwater disposable camera, and your own mask and snorkel, and practice before you go." – Margaret Arch

"If, like me, you are in your sixties, make sure you are as fit as you can be before you go. We had 6am starts and activities on many days until 10pm so it was tiring and you need to be pretty fit to snorkel from a rubber boat twice a day as we did in the Galápagos." – Mary Lee

"If going in the wet season be prepared to get soaked in downpours and for it to be difficult to dry clothes out. Take dry clothes and a separate bag to put wet stuff in - particularly if, like us, you are traveling around a lot with little time in one place to give stuff a chance to dry out." – Moira Butcher

Go for a small boat over a larger one. For a start, it means that you have fewer people on the island with you. The trails aren't very long, and 100 people at once can feel a bit crowded.

"Make sure you take a windproof jacket as it can get chilly in the evenings. Also the water was very cold for snorkelling and I wish that I had taken a full wet suit with me." – Elaine Battison

"Choose your cruise boat carefully, read reviews of other travelers' experiences so you know what you're getting. There are a huge variety of boats with differing standards and it's a bit of a minefield." – Elaine Edmondson

"A pair of open-toed, sturdy sandals AND a pair of sturdy tennis shoes are a must!! Be prepared for walking and balancing on volcanic rock - the point of the vacation is to be somewhere where there are no sidewalks or escalators!! And the intensity of the sun cannot be overemphasized – you cannot wear enough sunscreen and I snorkelled mostly in long-sleeved tee-shirts and scrub pants for sufficient protection." – Caroline Hoke