History tours travel guide
History vacations suffer from an image problem. They conjure up a picture of a sedate older crowd crammed into coaches, ticking off a list of antiquity's greatest hits. In fact, they're anything but. Join a small group tour with a passionate guide and the ancient world is brought to life in all its guts and glory. You can almost hear the ruins whispering secrets of long-past lives.

History tours are anything but boring. Our trips will get you sailing the Nile, pedalling the Peloponnese and following the Revolutionary Trail in Cuba.

But history tours are not just about crumbling ruins and hidden temples. They can be as modern and relevant as you like. Learn what it was like to live through the Vietnam War, or visit European forts on the West African coast to see first-hand how the brutality of the slave trade shaped our modern world.
Keep reading our historical vacations to find out more.
What can I do on a history tour?
If you'd like to chat about History or need help finding a vacation to suit you we're very happy to help.

What are history tours like?
Small group or tailor made?
Many of our history tours are small group vacations. This means that you'll be traveling with around 8-12 like-minded travelers, who you can bond with over shared enthusiasm for Ancient Greek architecture or Cuban culture. You'll also have a guide on hand to keep things running smoothly and give you the lowdown on local history and culture.
If you'd prefer greater flexibility and want to design an itinerary around your own interests, then a tailor made vacation is the way to go. You'll still have the security of pre-booked accommodation and transport, and on some vacations, a driver and/or guide to accompany you along the way. You'll just have them all to yourself.
What about the guides?
The secret of a good history tour is a great guide: someone who doesn't just reel off the facts, but brings ancient citadels, castles and cities to life. On some tours, you'll have a guide who is an expert in their field – be it history, art or architecture. On others, it will be a passionate local with a close link to the land. Or it could be both. There are few things to beat being guided around Petra in Jordan by Bedouin guides whose families have lived there for centuries, or being taught about the Cuban Revolution by people who were actually there.
Will I do other activities?
Most tours won't consist of wall-to-wall museums and site visits, but will have other activities thrown into the mix, too. These often revolve around the local landscape and wildlife – for example, combining a visit to Angkor Wat in Cambodia with time spent in the jungle and at the beach. Or visiting Ethiopia's ancient wonders at Gondar and Lalibela and then hiking in the Simien Mountain National Park.
Best time to go on a history tour
The best time to go on a history tour depends on where you are going, what you'd like to see and how active you're planning to be – and what the most favourable conditions are to enjoy that (you probably don't want to appreciate the splendour of the Taj Mahal during the monsoon, for example). Consider crowds, too.
The majority of archaeology tours are best taken outside the peak summer months of July and August. Jordan is scorching at this time, as is Egypt and much of Greece. Add to this intense crowds at major sites, and even wandering around the Acropolis can be unbearable. For many, the best time for history vacations in the Mediterranean and Middle East is March to May or September to October, when temperatures are milder and there are fewer people around.
If you're checking out the cultural treasures of India or South East Asia, you'll want to watch out for monsoon season, which broadly runs from July until September in India and from around May until late October in much of South East Asia.
More History articles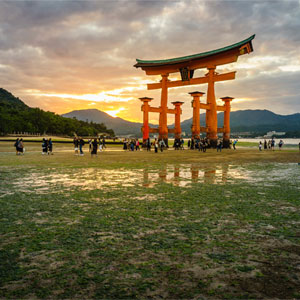 From exploring glorious Greece to the Silk Road, here's how to pass time exploring times past.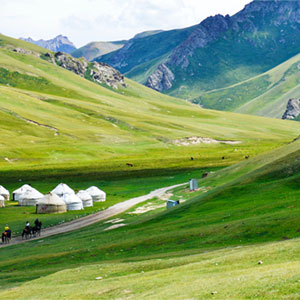 Move over, Roman Empire; learn about the Cold War, the Cuban Revolution or ancient Sudanese civilisation.