Costa Rica, Antarctica, Kenya, the Galapagos…and Hungary? This Central European country might not be the first place on your lips when you think of bird watching, but in fact landlocked Hungary is the ideal runway for hundreds of species of birds. Biodiverse woodlands, the great puszta plains, summer lakes and swaying grassland – plus a relative lack of intensive agricultural practices – makes Hungary a bit of a free-for-all for birds. From stork migrations and sea eagles, to the ghostly forest owls that swoop between twisted oaks – read on to find out why an organised tour is your best chance at seeing birds in Hungary.
Our Hungary Vacations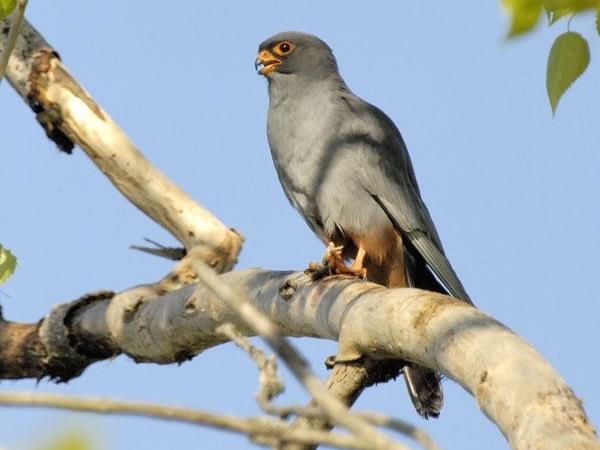 Visit Bukk N.P. with a birding specialist
From
£

890
7 days
inc UK flights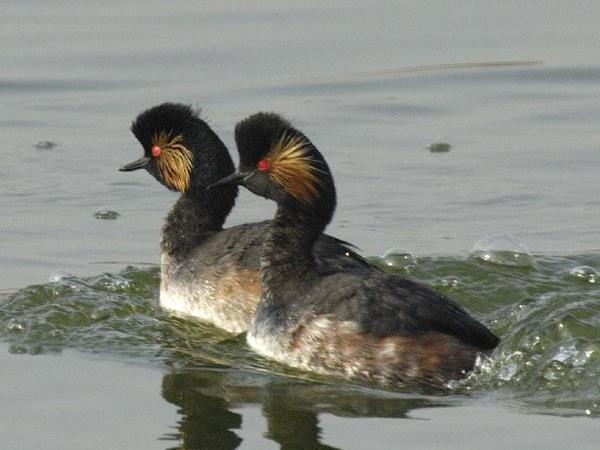 Visit Bukk National Park with a birding specialist
From
£

325
4 days
inc UK flights
What are bird watching vacations in Hungary like?
The trick is to let an expert be your guide. And for that, you need to pair up with a tour operator that can seek out the crème de la crème of the birding world. You might wind up with a conservationist who works closely with national park staff or a local lifelong birder who knows the off-map nests. They'll know their warblers from their chaffinches and identify an eagle call at 60 paces. Vitally, they'll also be able to fill you in on the challenges that bird conservation is facing today.
The vacation companies we work with use hotels close to the action, usually in the Eger Valley region. Surround-sound dawn choruses start outside your bedroom window and owl woods are on your doorstep. These tend to be rural areas, so it's worth learning a few words of Hungarian before you go. The food will be rural-traditional, too – think goulash, barbecues and wines from the Eger Valley.
Most bird watching vacations to Hungary are tailor made, so there's room to tweak the itinerary to your liking. You'll need 5-7 days to maximise your chance of seeing birds, but you could give your binoculars a break by spending a day or two exploring the 200 wine cellars of the Valley of the Beautiful Woman or wandering Eger and its medieval castle.
Technically, you can go bird watching in Hungary all year round. But it's worth considering what you want to see and what conditions you want to see them in. Hungary has changeable weather, so packing waterproofs is wise year-round. Winters are bone-cold, spring heralds snowmelt and wildflowers, summers sizzle, and autumn turns the forests gold.

You might also want to consult the birds' busy social calendar. Fancy seeing the spectacular crane migration? Autumn. Handsome greater white-fronted geese stick around for winter, while egrets follow the rivers in spring. Speak to your tour operator if there's something in particular you'd like to see; they'll know which month is best for you.
Where to go bird watching in Hungary
Bukk National Park
Bukk National Park is the biggest national park in Hungary, almost completely encased in oak, beam and hornbeam forest. These forested northern hills are the domain of woodland birds, including eight species of woodpeckers. Nightingales, hawfinches, red-back shrikes and birds of prey like honey buzzards and short-toed eagles all live against a backdrop of day lily wildflower meadows and karst caves.
Tisza Lake & Heves Plain
You'll need a full day to see Lake Tisza and Heves Plain in eastern Hungary – over 300 bird species have been spotted here. The water on these floodplains pools into an artificial lake designed to control flooding – and it's gone down a hit with the birds. The range of reedbeds, rivers and floodplains leads to a variety of waterbirds, from little coppery garganey ducks, great reed warblers to black and white storks and white-tailed sea eagles.
Hortobagy National Park
The Hortobagy National Park plants itself in the puszta – the great grassy plains of eastern Hungary. These steppes only raise to accommodate Neolithic mounds and old-world cattle farms that still abide by relatively low impact, traditional farming practices. As such, the birds population thrives. Wetland birds are easily visible, moving in flocks of hundreds – often wheeling to avoid a red footed falcon or great bustard.
William Counsell from UTracks, cycling specialists at our partner World Expeditions Travel, says: "The wildlife in Hungary always surprises me. Outside of the big cities you'll find eagles swooping and storks nesting on telegraph poles. Two of Hungary's bigger animals, the Hungarian steppe cattle and Racka sheep, both have incredibly impressive horns. The inland island landscape of Szigetkoz is the perfect place to soak up the Hungarian flora and fauna."
Bird watching & responsible tourism
Wildlife watching treads a fine line between being one of the most responsible vacations possible – and having the potential for damaging the ways of critters you're there to see. That's why you need to travel with a company that employs local bird guides who adhere to a strict bird watching code of conduct. They'll show you how to avoid disturbing nesting birds. They'll navigate the maze of badly signposted Hungarian trails, helping you respect the landowners and national parks.

With great local contacts, you'll hear good news stories – like how national park rangers work with private forestry companies to do counts that have seen a population increase of white back woodpecker in last five years. And how traditional farming practises in Hortobagy National Park are still alive and well. UNESCO calls the traditional seasonal grazing of livestock in the area an 'intangible heritage'. This has been done for 2,000 years with cattle that have adapted to live in sync with the land, and not drain it of its resources that the birds need.

Overdevelopment is an ever-present challenge, especially around Hungarian vacation favourite Lake Balaton, where resort hotels crowd along the shorefront. You can avoid contributing to this by traveling with a tour operator that'll put you up in a locally owned hotel in a lesser-visited spot – say, a Hungarian-owned hotel in Eger. That way, you'll stay with people who are just as invested in wildlife as you are – and who know exactly what time the scops owl hunts in the neighbouring wood.
Our top Hungary Vacation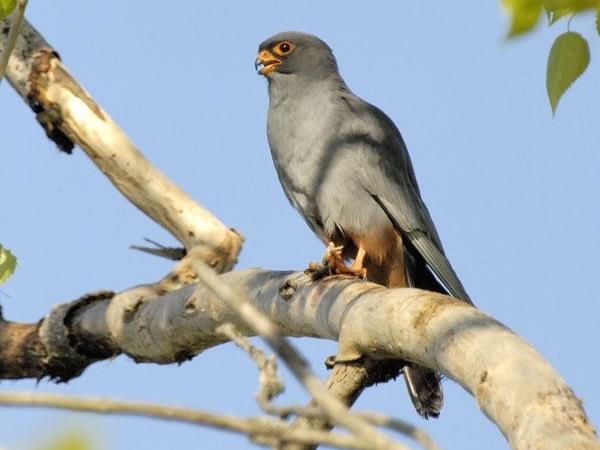 Visit Bukk N.P. with a birding specialist
From
£

890
7 days
inc UK flights
Tailor made:
This tour can be tailor made for any date throughout the year except November
If you'd like to chat about Hungary or need help finding a vacation to suit you we're very happy to help.

Hungary bird watching vacation tips from our travelers
"Be prepared for the weather. It was very hot at the end of July! Try the local soups! Visit the town of Eger. See the library ceiling and the Pelots museum. Don't be put off by a bird watching vacation that you think might be too intense. I am a novice and was encouraged and helped all the way by Roy who was a simply wonderful and knowledgeable guide. He caters for the birders at both ends of the spectrum!" – Susan Day on a bird watching tour in Hungary
"Be prepared for changeable weather. We were there May 9th for a week and the weather was very hot one day and really chilly the next. Learn a little bit of the language. Try the local food." – Susan Day on a bird watching tour in Hungary