When most people say they're going to Hungary, what they actually mean is that they're going to the capital city Budapest. And when they say Budapest, what they really mean is the quarter formerly known as Pest: the decorated city center on the east bank of the Danube. This visitor's version of Budapest has long been the one-stop shop for tourists striking another European city from their to-do list.

But we're all for kicking bucket lists to the kerb – especially when visiting cities like Budapest, where tourists tread a well-walked route, but rarely venture beyond. The best vacations give you a couple nights in Budapest in the hands of an expert guide, plus the option to extend your stay (you'll want to, we promise).

Keep reading our Budapest guide to find out how everything from your guides and transport options to timings and dinner choices can affect your experience of Budapest – for you and the people who live there.
How to get the best out of Budapest
Book a small group or tailor made vacation
Small group and tailor made vacations are at the opposite end of the overtourism scale to mass tourism. When done well, they benefit the city rather than crush it. A pick 'n' mix of activities and day trips give you more chances to explore at your own speed, and you'll have the guidance of experts who know exactly when and where to go – and when and where to avoid.

You'll also be put up in small hotels that the big coach trips can't reach: family-run B&Bs that give you the chance to swap buffet dinners for Art Nouveau markets and riverside picnics. Budapest is so cheap that it's totally affordable to stay right in the center, where rooms retain details like high ceilings, fancy fireplaces and courtyard gardens.
Avoid the crowds
The rule of thumb for many big European cities is creeping into Budapest. The first signs of overtourism are there: Airbnbs elbowing out residential housing in the city center; coach crowds rolling in with military precision; cruise boat congestion on the Danube. But mass tourism is nothing if not a creature of habit, so with a bit of forethought – or insider's insight from an expert vacation company – you can avoid the crowds.

Entrance fees tend to put people off. Pay the extra forints to go up St Stephen's Basilica, where you can crabwalk around the dome's edge and see chequered streets and Soviet-era cars below.

Coach trips will drive right up Castle Hill; instead, walk up to take in (empty) views over Parliament all the way. You can also choose your timing – say, night-time, when violinists lay out a hopeful hat in empty alcoves and the city twinkles below. Szechenyi Baths is a favourite with Instagrammers, so go to the equally elegant Gellert Baths instead. It's what the city folk do. The early morning or late evening is a better time to see the psychedelically painted St Matthias' Church, too – it's a cacophony of sound from late morning to mid-afternoon.

Emma Nelson, from our small group adventure specialists Tucan Travel, says: "The most popular bath, Szechenyi, was all tourists the last time I went. And then I went to Gellert, and it's also a hotel, and it was a lot quieter. But it's completely seasonal. I think in the middle of winter, all the spas would probably be full of locals. It's a Catch 22, isn't it, because the most beautiful things are always going to be the most popular."

The high season (July to August) isn't always the best time to see Budapest, anyway. Go in April, when the trees billow with pink blossom – a counterpart for the empty grey-stone ramparts of Castle Hill. Or in October, when the Buda Hills put on their coppery autumn coat.
Choose your river cruise wisely – or not at all
Congestion isn't just caused by coaches – boats on the Danube line up in their dozens to see the Hungarian Parliament and Fisherman's Bastion light up at night. Wise timing is everything. Many vacation specialists know this and swap an evening cruise spent dodging other vessels with a Champagne ferry ride to Margaret Island at golden hour. The open-air public ferries are even more fun, nipping between Buda, Hungarian Parliament and the bottom of Castle Hill. Spring, autumn and winter (outside Christmas market season) see clearer waters too. Alternatively, put two fingers up at the crowded Danube and roll along the Danube Cycle Path on a bike.
Use public transport
Budapest makes it easy for you to travel responsibly by handing you a top-notch public transport system on a well-oiled silver platter. The best tour operators approach or escape the city by boat, bike or train. Cycle beneath the green iron girders of Liberty Bridge, jump on a clementine tram to Castle Hill, or take a train to the Danube villages alongside nagymamas balancing bags full of peppers and braided loaves.

Culturally interesting, carbon-cutting, congestion-beating and architecturally ace – traveling by public transport in (and out) of Budapest is a no-brainer.

It doesn't hurt that the main train stations are practically palaces. Trains zip into Budapest Keleti from Vienna, Berlin, Prague and Zurich, much as they did when this 19th-century extravaganza of half-moon windows and archways was first built. Budapest Nyugati was built by the same Gustav Eiffel Company that dreamt up the Statue of Liberty and Louvre Pyramids. Many of the train vacations to Hungary will start or finish in these stations. Tailor made trips will arrange travel from your home city, so if you live in Europe you won't have to get on a plane at all.
Eat & drink like a Hungarian
Central Market Hall is one of those markets that has changed but not cracked under the gaze of tourists. That's probably because locals use this grand food hall year-round, with office workers picking up a slice of seven-layer Dobos torte and everyone from family matriarchs to restaurant chefs filling their shopping bags with lavender honey, earth-caked potatoes and paprika-cured salami. The hodgepodge of tourist shops mostly sticks to the gallery floor, and you get to duck through alleyways of lace to get to them.

Hungarian bars are pretty good at supporting their own wine industry. A great tour guide will point you towards places with wine lists that look beyond classic Tokajis and Bull's Bloods to the fruity Juhfarks ('sheep's tail', after the shape of the vines) and Fekete Jardovany (a rare, smoky red).
Learn about Budapest's Holocaust history
There are few things more shameful than Hungary's hand in the Holocaust. Over 200,000 Jews lived in Budapest before World War II, before Hungary sided with Nazi Germany. Homes and businesses owned by Jews were confiscated and curfews were enforced by the Hungarian police. When the Nazis arranged a coup in 1944, they swapped the government for one more to its liking. Over 70,000 interned Jews were sent on a mid-winter 'Death March' to Austrian camps; around 20,000 more were shot and pushed into the Danube River.

It's a deeply dark part of Budapest's history that many tourists don't think about beyond popping by the poignant Shoes on the Danube sculpture. Get yourself on a walking tour of the Jewish Quarter that describes the ghetto before and after World War II. Go to the Dohany Street Synagogue – the biggest synagogue outside New York City – which was only spared because the Nazis used it as a radio tower. These are things that absolutely need to be understood with a guide. You'll also learn about the people behind the numbers and the diplomats who arranged false documentation to help tens of thousands of people escape.
Our top Hungary Vacation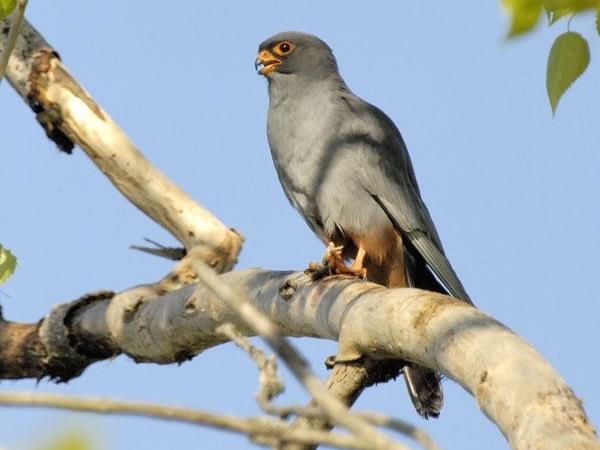 Visit Bukk N.P. with a birding specialist
From
£

890
7 days
inc UK flights
Tailor made:
This tour can be tailor made for any date throughout the year except November
If you'd like to chat about Hungary or need help finding a vacation to suit you we're very happy to help.

Make for the Buda Hills
There's a world beyond Pest, the busy eastern half of Budapest: namely, Buda which rises up on the west side of the Danube. Before it married with Pest in 1873, it was a separate city and the HQ of the Kingdom of Hungary. Castle Hill and the Liberty Statue writhe with tourists, but right next door Gellert-Hegy lines up secret staircases, gut-punch viewpoints and serpentine paths that coach crowds won't follow.

Don't forget the Buda Hills, either, which are barely a blip on international tourists' radar. Here, you can enter the topsy-turvy world of the Children's Railway, where 10- to 14-year-olds are ticket sellers and conductors. Wolf's Meadow Cemetery is a leafy resting place for Hungarians ranging from the great composer Bela Bartok to authoritarian Stalinist leader Matyas Rakosi. Memento Park is where the Communist monuments in Budapest were banished to; it's a sculptural debate about dictatorships and democracy.
Get out of town
Like Prague and Dubrovnik before it, you won't really understand Budapest until you see it in context. That's why 90 percent of vacations to Hungary swing by neighbouring Austria, Romania, Poland and Croatia too – countries with land that once sat within Hungary's indecisive borders. Budapest has shifted and reshifted boundaries, too, now a jigsaw of the cities of Buda, Obuda and Pest.

Vivien Urban, from our adventure travel specialists Exodus Travels:
"As a Hungarian myself, I think that Budapest is definitely acknowledged for its beauty and vibe... But there is more to this country than just the capital itself."

You'll need to follow in the footsteps of a tour guide who knows Budapest right down to its bones, which any great responsible vacation company will match you up with. That way, you'll learn about Eastern Europe and how Budapest sits within it. You'll get a chance to absorb shared histories and understand the differences. You'll learn about how 150 years of Ottoman rule gave Budapest domed bath houses and the national foodstuff paprika, and see how the Bull's Blood and Olaszrizling poured in Budapest's wine bars is concocted in Eger. You'll soon see that much of what makes Budapest Budapest comes from outside the city limits.