BEST TIME TO VISIT KASHMIR

Visit from the warmth of April through to the colours of autumn, and remember that the mountains, even in the summer, can get chilly.

Sub-tropical Kashmir enjoys hot summers with blessedly warm rain taking the edge off sweltering temps in July-Aug. Sep-Oct onwards, things turn chillier with frequent snowfall, especially around hill stations such as Gulmarg which goes into ski resort mode at an elevation of 2,650m. Hindu events are celebrated all over the region with the Sindhu Darshan Festival in June and Ladakh Marathon in Sep both bringing towns like Leh to a standstill. The best time to visit Kashmir is once it starts to warm up with wild rhododendron creating a vivid pink backdrop for hikers heading for Himalayan hillsides in spring.
Our top Kashmir Vacation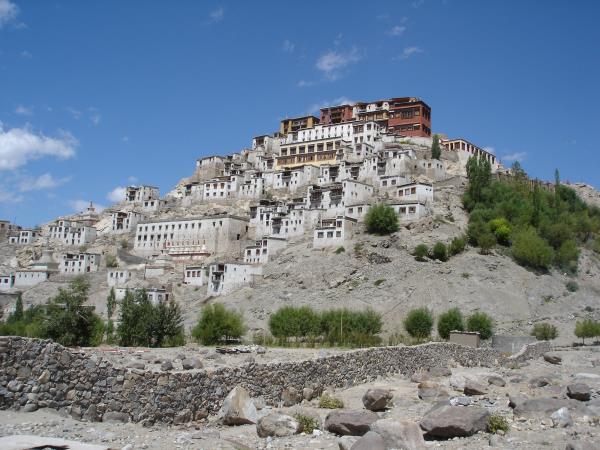 Timeless monasteries, stunning mountain scenery and Srinagar
From
£

2849

to

£

2949
14 days
ex flights
Small group travel:
2023: 3 Aug
2024: 3 Aug
If you'd like to chat about Kashmir or need help finding a vacation to suit you we're very happy to help.

WHAT TO DO IN KASHMIR & WHAT NOT TO
Things to do in Kashmir...
Enter Kashmir and you're in the realm of the Himalaya where the hanging Kolahoi Glacier feeds the Tarsar and Marsar lakes and Lidder River, whilst cedar and pine trees cling to valley slopes leading to snow-clad mountain views from luscious alpine meadows. This is the epitome of trekking country with the foothills surrounding Sonamarg and the trail from Aru village to the town of Leh, via the breathtaking Sonomus Pass (3,950m), definitely worth adding to the walking wish list.
Don't think that staying overnight on a houseboat is purely the reserve of southern India. Thanks to the recreational foresight of the Mughal Empire, the waterways and lakes to be found in and around Srinagar also make for most impressive moorings with floating markets, Persian pools and palace fountains all adding to the peace and tranquil ambience away from the city streets.
Visit the Hindu temples, Muslim shrines and Buddhist gompas that can be found throughout Jammu and Kashmir and you'll soon discover the influences that have led this north Indian state to become such an intriguing hodge-podge of religious acceptance. As if there weren't enough deities to choose from, Mughal rulers also considered themselves one step away from Khuda (God) and as such created palatial versions of Heaven on Earth which make for equally fascinating spiritual sojourns.
Things not to do in Kashmir...
Stay in one place. Although life on the borders with Pakistan is probably never going to be all peace and love there's still much to be said for traveling to Kashmir from Delhi or making the epic journey from Mumbai. Once you've arrived you'll find numerous other travel options with the regions of Jammu, Kashmir Valley and the former Silk Road capital of Ladakh all offering an intrinsically different perspective of life in the Himalayas, as well as access to the legendary landscapes of Tibet.
Forget the past. You may never have heard of the Magic Bus that blazed a near permanent plume of smoke from Europe to India or the Silk Road caravans that transported silks, spices and ceramics in the other direction; however, no trip to Kashmir is complete without delving into the travel stories of the past. From Genghis Khan and Alexander the Great to The Beatles and the Dalai Lama; discovering the history of Kashmir provides a beguiling back-story to accompany an eclectic two week tour.
Ignore government warnings. Due to disputed territories with Pakistan and China, Kashmir, especially close to the borders and within tourist areas, such as Srinagar, Phalgam, Gulmarg and Sonamarg, should be approached with caution and ignoring government warnings is not something that we'd advise our responsible travelers. Although disputes are historic they're also all too recent so for the foreseeable future check with your country's foreign office before traveling to Kashmir – your vacation company will also have up to date information.
Supporting local communities
Supporting local communities
The following advice comes from Jonny Bealby, founder of our supplier Wild Frontiers, who has been visiting Kashmir for three decades:
"Staying in local guesthouses will put money into the local community and give you a much nicer experience than staying in one of the large chain hotels. The same is true of buying local crafts and foods."
Wondrous waterways
"The lakes around Srinagar, both Dal and Nagin, are just so serene and beautiful and the waterways in between – that take you through the Old Town – offer up a wonderful glimpse behind the scenes of life in this ancient world. Kashmir is popular with the domestic market so if you want a quieter time pick a houseboat away from the main group at Lal Ghat or take a houseboat on Nagin Lake. It's very quiet and beautiful."
Packing tips for trekkers
Packing tips for trekkers
"Trekkers will need walking poles, good boots, a sleeping bag and roll mat and warm clothes. I wouldn't recommend buying trekking gear in Kashmir, it's better, if possible, to take your own."
Spiritual & cultural experiences
Spiritual & cultural experiences
"The main spiritual vibe of Kashmir is Sufi Islam, which was brought to the vale by Shah Hamadani in the 14th century. This is a more laid back, mystical form of Islam which can be experienced in the main Shah Hamadan mosque in the Old Town."
"Getting invited to a wedding is another great way to see spirituality in action as is joining the Almanat pilgrimage which takes place every year between April and June when Hindu pilgrims go to see the famous ice lignum in the hills north of Sonomarg."
More about Kashmir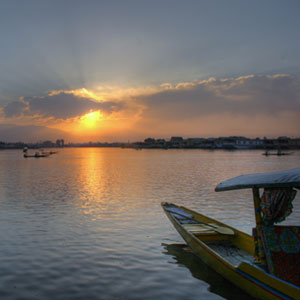 Kashmir massages spiritual knots on a magical journey that will lead you from houseboats and guesthouses to high alpine passes and glacial peaks...