Where to go in Lapland
---
Make the most of your time
Spanning the far north of three countries, wherever you choose to explore across Lapland's otherworldly Arctic reaches will combine unforgettable nature with unique human imprints. The fascinating Sámi culture – a living history of reindeer husbandry and local craftsmanship that defies country borders – vies with unparalleled wilderness lit by either unending summer sun or auroral winter darkness. Lapland is a place of superior hiking, cycling, canoeing, kayaking, wildlife watching and snow sports; where you choose to do this depends largely on the amount of sun, snow, and indeed daylight that the time of year allows, far more than any geographical location. See our map to help you decide where to go in Lapland.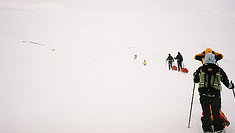 Cross-country skiing
People can be reticent about cross-country skiing because it's all about using your own steam, so if you've never done it before the assumption is you won't be able to get around. Not true. It's actually pretty easy to pick up once you find your stride and it's like a religion in Lapland, so it gives you a real insight into local life with paths criss-crossing incredible places that you couldn't access by road.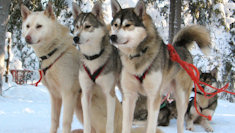 Husky safaris
It's debatable who enjoys sledding more – the driver or the dogs. The huskies' excitement will no doubt add to your own; after a short lesson you'll be in charge or your own four-legged team, harnessing them before mushing through frozen, Christmas-card scenery with just the sound of paws on snow and swishing sleigh runners. Magical.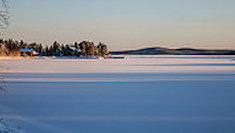 Inari
Despite being Finland's largest municipality, Inari has a population of less than 7,000 – including many native Sámi. Much of the region is covered by national parks and designated wilderness areas. Winter sports include downhill and cross-country skiing, husky and reindeer sledding – while in summer the landscape is a glorious backdrop for hiking, canoeing, mountain biking and fishing.
JokkMokk
A small pocket of Sámi history, 'development' in Jokkmokk equates to a church, ramshackle wooden houses and shops, and the Samernas Folkhogskola, the only college in Sweden that teaches the Sámi language alongside lessons in handicrafts, reindeer husbandry and ecology. The Sámi capital, it's steeped in traditional culture and pivotal to their parliament, but wonderfully unassuming too.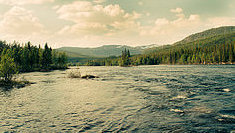 Kiruna
Kiruna's considered a Swedish Lapland must-see, although there's not that much to do or see there. It's lifeblood is the whopping great iron-ore mine that it sits on, but look past the network of sidings, slag heaps and ore-works and you'll still find a winter wilderness ripe for exciting activities – Sweden's highest mountain, Kebnekaise is nearby, as is the famed Ice Hotel at Jukkasjarvi.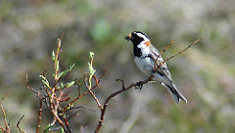 Lulea archipelago
Stockholm may have a larger island retinue but Lulea's 'mere' 1,700 offer seclusion far from the capital's tourist throngs and R&R-ing city slickers. In summer, islands like Sandon, Junkon and Kluntarna have mainland ferry links, otherwise get paddling! Forage or fish; camp wild or cosy up in a clapboard cottage; swim or kayak; watch birds, or just hang with the fishing folk on Hinderson.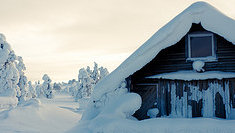 Luosto
Just 90 minutes from the Arctic Circle, Luosto is the leaping-off point for all classic Lapland activities – husky and reindeer sledding, Northern Lights tours, skiing, ice fishing, and even ice swimming and climbing. The nearby Pyhä-Luosto National Park is located on a fell chain covered in ancient pine forests, offering fabulous cross-country skiing and hiking trails.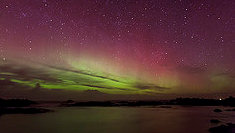 Northern Lights
Nature's greatest light show can last from a few minutes up to a couple of hours, and disappears into the dark northern night as suddenly as it appears. Sitting by a fire on a frozen lake, laughing and sharing warm drinks with fellow travelers while waiting for the elusive spectacle is all part of Lapland's most otherworldly experience.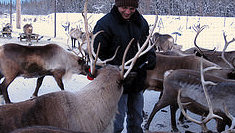 Reindeer Farms
Pivotal to Sámi culture, reindeer are used for food, clothing, milk and jewellery, and the life of the farmers is intricately linked to the feeding, mating and movements of their herds. Meeting them during your vacation and learning about their lives is fascinating. The reindeer are actually free to roam through the forests, yet each Sámi herder recognises his own animals amongst hundreds.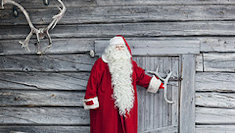 Rovaniemi
Just 5km south of Arctic Circle, Rovaniemi is the capital of Finnish Lapland and the home of Father Christmas, who can be visited here year-round.This lively university city gets a bad rap for its 'Santa Village' label, but look beyond the December crowds and it's a gateway for activities including Northern Lights tours, reindeer sledding, skiing and ice fishing.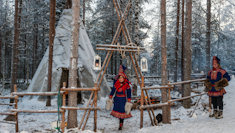 Sámi culture
The Sámi are the original inhabitants of Lapland, and spending time with them on your Finland vacation will add a fantastic new perspective on this remote region. Around 10 percent of Sámi still herd reindeer – which they use for milk, clothing, meat and bedding; and their rich culture includes weaving, traditional cuisine, improvised singing and shamanic drumming.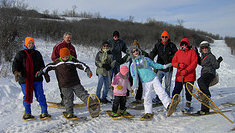 Snowshoeing
Snowshoeing may have started out as a means of transport, but has evolved into a popular and rewarding winter sport in its own right. It can be solitary or social; trails can be easy or quite tough; and the learning curve is much shorter than that of skiing or snowboarding. The exercise is as low-impact as you choose and you'll access lots of hidden nooks and crannies that can't be skied too.
Laura Greenman,
from our supplier, Magnetic North, shares her opinion on where to go in Lapland:

"Generally speaking, you can base yourself in one location close to all of the activities that Lapland offers, so there is very little traveling around unless you request it. We offer tailor made trips and we have clients that will request that they visit Finland, Norway and Sweden across one week; although we like the idea of people experiencing different areas across the region, they'll need to be prepared to travel a few hours daily by car or bus. It is possible to combine more than one location, but we would never advise that people try and compress too much into one week, so we're always on hand to discuss different itineraries."