Low carbon vacations in Devon
As a country well connected by railways, the UK is one of the most feasible eco-friendly choices for your vacation. But low carbon tourism isn't limited to swapping planes for trains. It's about considering all the components of your vacation. Has your food been flown half way round the world or gathered from the allotment next door? Is your water heated by a sustainable energy source? Eco accommodation isn't reserved for eco warriors, however; there's scope for everyone to benefit from making better, more environmentally conscious, choices.
Why choose a low carbon vacation in Devon?
Devon's idyllic countryside lends itself to low carbon vacations. One of the last remaining places where you can find true wilderness in Britain, in the form of dramatically scenic Dartmoor National Park, it's an area of renowned natural beauty. It makes perfect sense as a location to host vacations that do their best to be as unobtrusive as possible, or be of benefit to the local environment.

The immediate benefits to you, as a vacationmaker, are the same that you would expect from any great vacation, plus a few extras. Eco accommodation is likely to be well designed, well insulated for lower energy consumption, and therefore comfortable to stay in. It's likely the owners care about the environment, so beautiful surroundings and plenty of nearby wildlife come as standard. This caring attitude is reflected in the architecture, whether it's accessible accommodation or thoughtful facilities for families with young children.

By supporting a more sustainable lifestyle, low carbon vacations also provide a more immersive experience, perhaps by providing deliciously fresh produce from the farm shop down the road, rather than leaving you to rely on longer opening hours of larger supermarkets. Or it could be offering their knowledge of the best routes needed to explore your surroundings by bicycle, and actually having bikes you can borrow, so you can make your vacation car free.
Maggie Watson, owner of our low carbon accommodation Wheatland Farm, which offers eco-lodges and cottage stays in Devon, on the benefits of a low carbon vacation: "Really, when it comes to eco accommodation, the benefits are 'better connections' and 'vacations that you'll feel happy about'. You are better-connected to your destination because you've chosen to tread lightly: you are not part of the 'see it before tourism trashes it, then move on' paradigm. Remember that you the customer are wanted! By the owners, the destination, and the tourist industry. The vacation you choose can count towards something good. Low carbon tourism is the best of both worlds - the best here and now of beautiful, thoughtful places and the best tomorrow for people and planet."
What to expect from a low carbon vacation
Low carbon vacations in the Devon are farm-based with lodge or cottage accommodation and typically rural, where the locale allows for adaptations like wind turbines and electric car charging points. Don't let the thought of a less accessible location put you off though, as being able to get to your vacation car-free is part and parcel of a low carbon vacation, and train station transfers can be arranged as well as other assistance, from food deliveries to advice on the local buses.

You can expect all the same amenities that you would on any other vacation, there's no compromise to comfort here. Furniture is cosy and sometimes quirky, refurbished or upcycled from former pianos or cable drums. Hot water is produced by solar panels, but boosted by a wind turbine and green grid back up – so there's no chance of cold showers. Interiors are designed to keep in the warmth, and some accommodation comes with toasty log burners and hot tubs. Bed linen and towels are provided, and assistance is offered with accessibility, whether it's borrowing shower stools and toilet surrounds or audio guides to the area. They're family friendly too, with toddler deterrents around ponds, and cots and high chairs can be arranged.
Accommodation is self catering and comes with a fully equipped, private kitchen. There's a farm shop down the road, so hop on one of the bikes and pick up some treats for tea or, if you're enjoying being lazy, arrange for your food shop to be delivered to your door. There's no need to make this vacation hard work and you don't necessarily have to be engaged in your eco environment. The only things that will be required are that you do your bit when it comes to recycling and respect the local wildlife. But, of course, if you are curious, your hosts will only be too happy to talk.

Maggie Watson, owner of Wheatland Farm, on what to expect from a low carbon vacation:
"Low carbon tourism isn't just about switching to green electricity: at Wheatland Farm we think about all the 'embodied energy' used too, whether that's in furniture and fittings, how waste is managed, or how people get to and explore Devon. Personally, I think low carbon vacations also have a duty to be inclusive: that means reasonable on price, respectful that not every visitor will be a full-time 'eco angel', but also inspiring on how we can all have better vacations (and homes!)."
Our Low carbon Vacations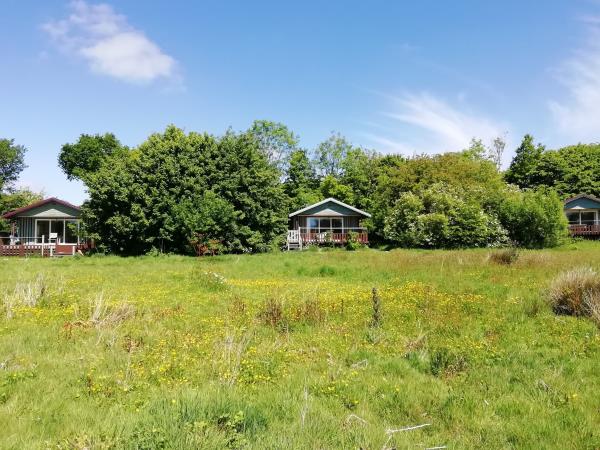 Quirky eco lodges, 1 with Hot Tub, on a Devon nature reserve
From
£

252

to

£

965
per accommodation per week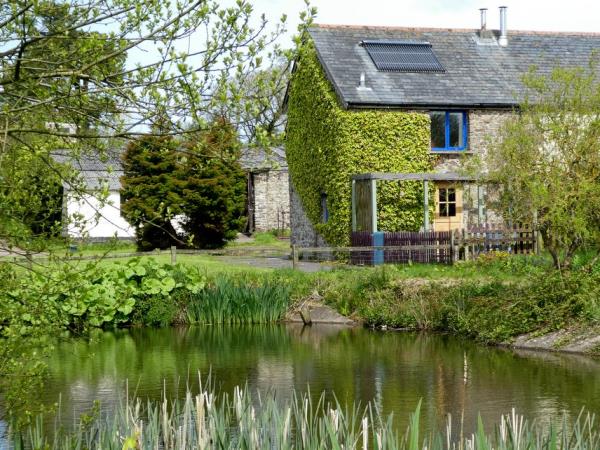 Cottage with lake view & wood burner on Devon nature reserve
From
£

205

to

£

749
per week (sleeps 4)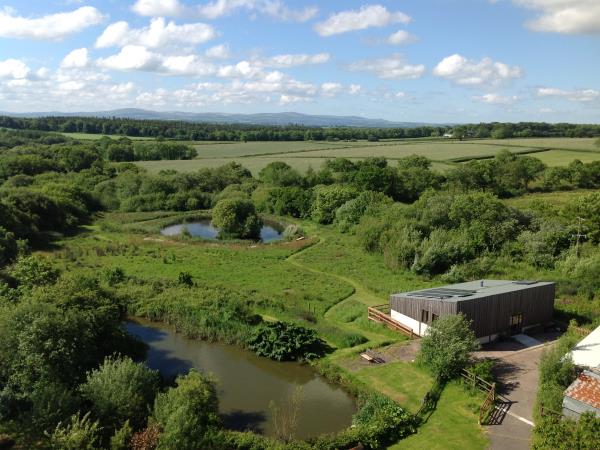 Uniquely quirky Devon eco lodge with hot tub & great views
From
£

442

to

£

1380
per week (sleeps 8)
If you'd like to chat about Low carbon or need help finding a vacation to suit you we're very happy to help.

A low carbon vacation in the Devonshire countryside comes complimentary with all the things you could want from a great rural getaway - boats, paddle boards and bikes, fishing rods for the nearby carp pond, BBQs, campfires and outdoor games. All Devon's attractions are right on your doorstep. Take a kayak around the south west coast, kick back on the beach or explore the moors and tors of Devon's National Parks. Wet weather days call for wellies and tea rooms, turbulent teens can be appeased with WiFi and DVDs keep kids entertained while you take a well needed break in the hot tub.

Maggie Watson, owner of Wheatland Farm, on what a low carbon vacation has to offer:
"'Eco' is about giving you the great vacation you want without leaving a trail of long-term destruction. You have a right to request that. Take hot tubs for example. Lots of people want them as a vacation treat - but how do you make them less resource-hungry? At Wheatland Farm, our eco hot tubs are powered entirely by renewables; the used water creates new wildlife habitat; they stay empty, cleaned and unheated between bookings; and they're optional, with a charge designed simply to cover their resource costs. So you can have your luxury at as low an environmental cost as possible."
While most low carbon accommodation in the UK will be available all year, the type of vacation you are looking for tends to dictate the best time of year to go. Families will find spring through to autumn most suitable, when days are longer and kids can spend the most time outside. Spring and early summer are best for wildlife in Devon; summer sees the return of swallows from South Africa, bats hunt for bugs and wildflowers and butterflies fill the meadows.

Spring and autumn are all about cycling, when the cooler weather makes for a pleasant day's ride and there's a reduced chance of running into cars on the narrow country roads. Young, wide eyed astronomers won't have to stay up too late to enjoy the dark skies in autumn's earlier evenings, with a spot of stargazing around a campfire. In winter, the peace and quiet of your cosy surroundings is topped off with a warm log fire, and it's the best time to see barn owls, brought out by lack of prey, during the day.

"Consider going slightly out of season, it was nice and quiet and not crowded everywhere." – Naomi Simcox on a low carbon vacation in Devon
If you're traveling by bus or train you may want to go during the warmer months when there's also less chance of getting wet, as car-free vacations have fewer options for bad weather days. However, hardier vacationmakers won't be perturbed; as the popular Norwegian saying goes: "there's no such thing as bad weather, only a bad choice of clothes".

Maggie Watson, owner of Wheatland Farm, on the different seasons in Devon:
"Guests tell us they love our 21 acres, whether they want a tranquil retreat for themselves or proper outdoor space for children to explore. Personally, I'm addicted to the big wildlife pond. In winter I watch the pied wagtails coming in to roost at dusk. Frogspawn and tadpoles herald spring. And in summer into autumn I'm entranced by the stunning dragonflies. Sometimes I take a paddle board out, sometimes I swim, but often I just sit on the bench and daydream."