Diminutive Malawi is actually one of Southeast Africa's least visited countries, with many travelers favouring 'Big Five' safari destinations, but to visit this landlocked region is to get an everlasting impression of Africa's diversity. There is just so much there to fill the time of the intrepid traveler. Wildlife abounds – you'll spot hippos, crocodiles, black rhinos and, more recently, lions thanks to a 2012 reintroduction programme; it's also a twitcher's utopia with over 400 species of bird recorded.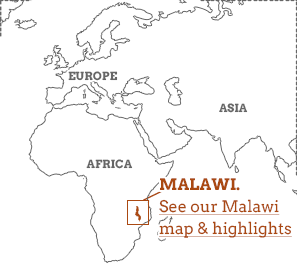 One meeting with a Malawian and you'll see exactly why the country is known as 'The Warm Heart of Africa'; so rare is it for them not to smile, they are confused as to what it is about their smiling that we like so much.

And what of the phenomenal landscape upon which this wildlife lives? On the one hand looming mountains and wild forests ripe for trekking, and on the other Lake Malawi, the country's very own sparkling sea fringed with golden beach and lapped at by luminescent waters. Then there's the people; an aspect of Malawi life that will stay with you long after you've left: resilient, warm and inherently happy, their irrepressible smiles, outright charisma and desire for little more than a roof and somewhere to grow food is humbling, moving and infectious all at once.
Read more in our Malawi travel guide.
Malawi is...
home to the happiest, friendliest people in the world.
Malawi isn't...
frenetic and full on. Pack your patience and take your time.
Our top Malawi Vacation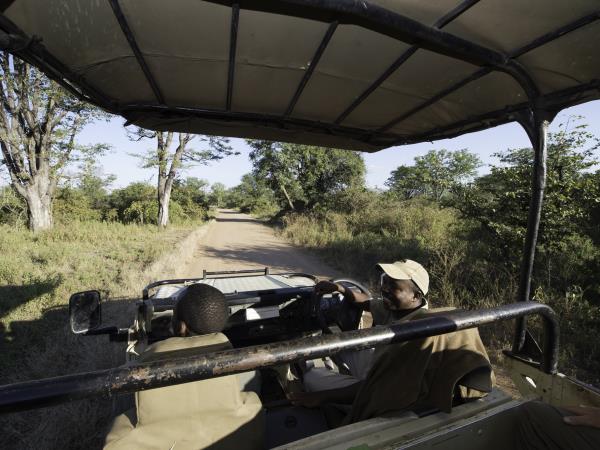 Unique adventure safari kayaking, game viewing & hiking
From
US $

3195

to

US $

3225
16 days
ex flights
Small group travel:
2019: 12 Oct, 26 Oct, 23 Nov
2020: 4 Apr, 23 May, 1 Aug, 29 Aug, 12 Sep, 10 Oct, 24 Oct, 21 Nov
If you'd like to chat about Malawi or need help finding a vacation to suit you we're very happy to help.
Besides travel on the famous Ilala, a 620-tonne passenger boat that travels the 365km length of Lake Malawi daily (the lake runs two-thirds of the length of the entire country), Malawi is traversed by road and road alone. Trips are usually based in one region with a travel time of between two and six hours to get from A to B – Lilongwe to Liwonde National Park takes 5hrs 45mins for example, and Zomba is a further 2hrs 30mins south from there. By African standards, the quality of the roads is good: they're tarmacked, but potholes, people and animals will slow you down, so don't expect speedy progress.
1. Lake Malawi
2. Likoma Island
3. Liwonde National Park
4. Mount Mulanje
5. Nyika National Park
6. Zomba Plateau

1. Lake Malawi
An iridescent inland sea fringed by a shoreline of golden sand, Lake Malawi puts you instantly in mind of the Caribbean – minus the crowds. Peppered with gorgeous wooden lodges tucked away along the tree line, Lake Malawi is often where people go post-safari to really relax, though kayaking, scuba diving and snorkelling are just a few of the watersports that energetic travelers can pursue.
2. Likoma Island
Lying off the eastern shore of Lake Malawi, Likoma Island is an intriguing little slice of Malawian territory just 7km from Mozambique. A natural nirvana of white sand, transparent turquoise water and swaying palms, it is the larger of two nieghbouring inhabited islands and has a cathedral the size of Winchester's decorated beautifully with stained glass and carved soapstone.
3. Liwonde National Park
Egrets resting on the backs of hippos; families of elephants bathing in the river; and countless crocodiles camouflaged against the banks – you will see all of these spine-tingling safari moments at the Liwonde National Park, plus loads more. Packed with wildlife including leopards, black rhino and exceptional birdlife, you can safari on foot, on a dawn or dusk game drive, or by boat.
4. Mount Mulanje
A twisting, turning mass of undulating dark rock crowned with misty clouds, Mount Mulanje rises from its surrounding plains like some sort of mystical, hooded soothsayer – apt, as there are many spiritual beliefs about the mountain entwined in local folklore. Wonderfully otherworldly, drive, walk, or climb your way around it to find plateaus and valleys within which rivers rage.
5. Nyika National Park
Sat some 2,500m above sea level in Malawi's north, Nyika National Park is especially atmospheric: vast, rolling scenery of lush grassland, forested valleys and shimmering trout pools. You can choose a trekking, mountain biking or horse riding safari to explore the verdant landscape and it's a birder's Arcadia too with over 400 species being spotted including the endemic red-winged francolin.
6. Zomba Plateau
Underrated and really quite quirky, Malawi's former capital, Zomba, is all at once a haunting throwback to colonial times – all disused dusty buildings including a decrepit cricket club – and very intriguing, with a lively market and welcoming, wide streets to explore. The Zomba Plateau is a great swathe of mountain criss-crossed by drivable, forested tracts alongside lakes and waterfalls.
More about Malawi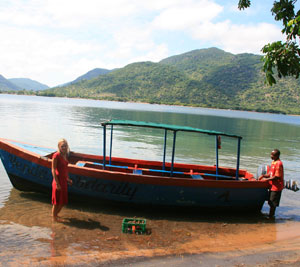 Find out when is the best time to visit Malawi on our easy to read temperature & rainfall chart before reading a few tips from our friends in Malawi and our travelers, who've got bags of travel advice and loads of ideas for things to do in Malawi.
Back to the top
Convert currencies