Malawi's Liwonde National Park is thriving. At a time when Africa's elephant population is under threat,
declining from around 5 million to just 415,000 over the past century
, there are several hundred to be found within the park's petite (by national park standards) 584 sq km proportions. Boat trips along the Shire River are a staple of safaris here, and it's common to see herds 20-strong lumbering down to the river to drink and bathe. Huge Nile crocodiles loll on the banks in the sun, and hippos poke their heads above water, nostrils barely breaking the surface.
As recently as 2015 human-animal conflict was a massive problem in Liwonde, as elephants encroached on farms and destroyed crops. But thanks to a partnership between
African Parks
, a non-profit conservation organisation focused on rehabilitating African parks and reserves, and Malawi's department of National Parks and Wildlife, Liwonde has seen a dramatic reversal of fortunes, and recent reintroductions of lion, cheetah and rhino mean that it has serious potential to rival the region's better known parks and reserves.
What does a safari in Liwonde National Park involve?
The wide Shire River teems with life as it twists across the park's woodland and floodplains, so much wildlife viewing takes place by boat – either on a covered, motorised affair or in a narrow wooden canoe, just about the width of your shoulders. Either way you're almost guaranteed to see crocs slinking through the water or sunbathing on the banks, as well as hippos and, of course, elephants, who come down to the water in huge herds – often breathtakingly close.

For adventures on foot, armed scouts can take you through the bush on guided walks and traditional day and night drives in a 4WD are always on offer, with early morning yielding the best wildlife viewing results. To get to know some of the people who live in the villages surrounding the park, take a guide from your lodge and head over on foot or by bike.

You won't have Liwonde National Park to yourself, but nor will you have to fight with other 4WDs for a view of that lion, as you might in Africa's more famous reserves. And on our tours you'll always be accompanied by Malawians, as Simon Mills, from our specialist operator Native Escapes explains. "Being guided by locals simply makes the tours better. Our ground team is all registered Malawian guides, who we use to transfer our guests between destinations and who will put the meat on the bones when going from A to B. While our guests are inside the park they'll use the camp guides, all local guys who go through intensive training."
While elephants, hippos and crocs are the main event in Liwonde National Park you'll want to keep your eyes open for big cats too, which exist here in small numbers thanks to recent
reintroduction programmes
. "What they're done really well in Malawi over the past few years, particularly in Liwonde is they've started to slowly reintroduce other animals, especially lions and cheetah, and they've also got black rhino there as well," says Simon Mills. "Liwonde isn't really the place to go and expect to see the big creatures but they are slowly rebalancing the ecosystem and making it a much more rounded experience."
Liwonde also offers huge opportunities for birders, Mills says. "What Liwonde has in abundance, and what Malawi has in abundance is a brilliant range of bird species, so for anyone who's interested in ornithology, it's fantastic. There are things like Pel's fishing owl which you don't see very often in this part of southern Africa, all along the banks there, as well as fish eagles and weavers."
Where will I sleep?
While your tour company will arrange transfers to the park, all activities and drives will be organised by one of the park's camps. There's a handful of places to stay in Liwonde, including a simple camp with chalets, self-catering options and a campsite, and a tiny but plush bush camp in the remote far north of the park. All overlook the river, so spotting wildlife from the comfort of your own accommodation is a breeze.

All of the lodges employ staff from the surrounding local area, including their own wildlife guides. Guides are advocates for wildlife conservation, but they can also offer insight into the complexities of villagers' relationship with the local wildlife, and the dilemmas faced when elephants or hippos trample crops, or injure or kill people.
Beyond the park
Most people combine a safari in Liwonde with some of Malawi's other main highlights. Peppered with gorgeous wooden lodges tucked away along the tree line, Lake Malawi is where many people go post-safari to really relax, and the more energetic can get on with kayaking, scuba diving and snorkelling. Climbing the 3,000m mass of Mount Mulanje is also popular as is heading north to the rolling grasslands of Nyika National Park. Malawi is fairly compact, so you can pack in a Liwonde safari and take in some of the country's other highlights in as little as 10 days. Another popular option is to combine a couple of days safari in Liwonde with Zambia's
South Luangwa National Park
.
Our top Malawi Vacation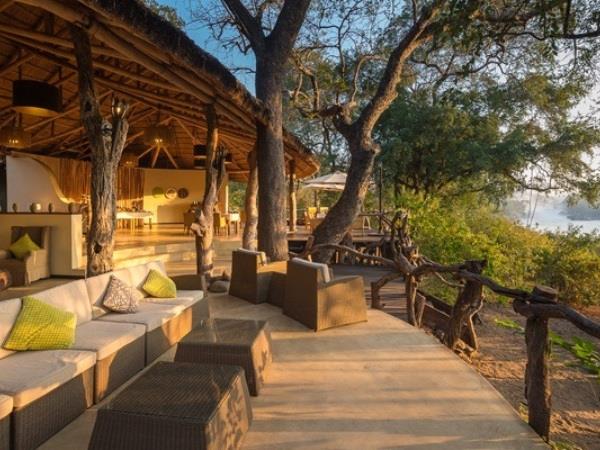 Discover Malawi at your own pace on this self-drive trip
From
£

3950
10 days
ex flights
Tailor made:
This trip can be tailor made throughout the year to suit your requirements
If you'd like to chat about Malawi or need help finding a vacation to suit you we're very happy to help.

Best time to go to Liwonde National Park
Malawi is hot and wet from November to April so the best time to visit is during the drier winter months, from May to October. Simon Mills particularly favours August and September: "It's probably best to avoid Liwonde from December to March as that's when the rains might happen, which make animals harder to find and to see. It can be really hot at this time too. I think that August and September are pretty good for Malawi. It's really clear, weather-wise, not too hot, the bush is still green and the animals are looking healthy."
Conservation in Liwonde National Park
When African Parks assumed management of Liwonde in 2015, they found thousands of wire snares scattered around – evidence of the high levels of human-wildlife conflict here. "People were poaching wildlife in the park, and tragically were also being killed by elephants and crocodiles. It was lawless and fraught with challenges," African Parks writes on its website, explaining that a surplus population of elephants brought them into confrontations with farmers. They quickly set about tackling poaching – removing the snares and improving law enforcement, supported by partnerships including with the British Army. They set up a perimeter fence and
moved 350 elephants
from Liwonde to Malawi's Nkhotakota Wildlife Reserve, whose original elephant population had been decimated.
After improving park security, restoring a predator population was the next priority, not just to restore balance, but also to bring in tourists. Cheetahs were reintroduced in 2017 after a 100-year absence, and ten lions were brought in from South Africa and Malawi's Majete Wildlife Reserve in 2018. The Park also received 17 black rhino from South Africa in November 2019.
"Poaching in the park has been dealt with quite well, though it hasn't been fully eradicated as I suspect is the case everywhere across Africa,'' says Simon Mills. "You'll always find someone looking for a quick buck. But I think the fact that African Parks has reintroduced creatures to the area is testimony to what they're doing for it. When rhino were reintroduced, for example, they stepped up the rhino poaching controls just in case. So, they've put a lot of money into supporting the wildlife."
"They'll always be some sort of conflict between local farmers and animals of certain sizes," he continues. "Elephants are a particular one that trample over crops and that causes anger. The visitors won't see it, but it just naturally happens unfortunately, and there's not a great deal you can do about it. Although there is a lot of education going in that area and that's what African Parks do."
African Parks' mandate includes supporting the 900,000 people who live in and around the park, providing education, water resources, jobs and security. There's been a dramatic drop in poaching now that people can take advantage of the opportunities that come with a well-managed park; and a surge in tourism, too. Visitor numbers have increased by 25 percent and tourist revenue has shot up 70 percent in a few short years, providing much needed funds to conservation organisations and to local communities.