Peru budget vacations guide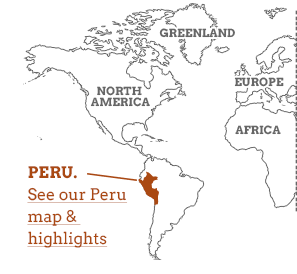 Booking a budget vacation in Peru doesn't mean you miss out on things; you know, big things, like the Inca Trail and Machu Picchu. In fact, we think being on a budget actually offers a real opportunity to meet, travel and live like local Peruvians, with untold optional and included adventures along the way. Small group tours are just one way you can manage your budget, as tour leader, local guide and transport costs are shared. You also know what's included, and what's not, with no surprise fees midway through a trip.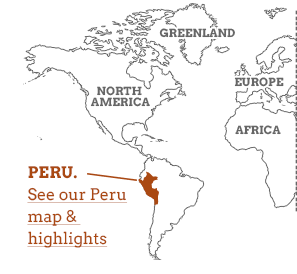 Traveling with a vacation company that has established and trusted relationships with passionate Peruvians allows budget travelers to support hard working local people with their hard earned vacation funds.

From train rides to Machu Picchu and trips over the Bolivian border, to hiking the Lares Trail and discovering the lesser visited north of Peru, being on a budget is about supporting local communities and making decisions based on personal choice rather than just because they're included. Loads of things are included on a Peru budget vacation, by the way, but FOMO (fear of missing out) isn't one.
Our Peru budget Vacations
What does a Peru budget vacation entail?
First and foremost a Peru budget vacation is not about cutting corners on safety or missing out on exciting excursions, Machu Picchu, or any other of the country's cultural highlights; far from it. Budget means that you are in charge of the purse strings. You'll know which activities are included and which are optional – a cooking class in Cuzco, for instance – so you can squirrel away some vacation funds for something special but won't be hit with any surprise costs along the way.

Local guides, porters and cooks; trekking permits, road, rail, air and river transfers; archaeological site entrance fees, camping equipment and locally owned accommodation; all will be included within a variety of tailor made and small group budget tour itineraries.

Trips will often include a guided tour followed by opportunities to explore independently. This allows you to plan your budget accordingly. For instance, a free day in the Sacred Valley can include horse riding, cycling or white water rafting as well as visits to the ancient agricultural fields of Moray and the glistening circular salt pans of Maras. Or you can just choose to acclimatise and enjoy the incredible Andean ambience of Cuzco before preparing for your next day's Inca adventure.

Seeking out street food stalls in Lima or journeying through the Amazon by canoe or around Lake Titicaca on a reed boat are just some of the ways to make the most of Peru but without busting your budget on hidden costs. You can also stay with local families in their own homes, use public transport, support street children's charities, women's weaving co-ops, pottery making projects and purchase authentic alpaca souvenirs from local markets and handicraft shops.

Peru budget vacations put you in charge, but also encourage interaction and economic support for local people. You'll get to meet Peruvians, on their level, and if you're hiking, you can provide employment for porters in the right way, so they get the respect, the security and the wages they deserve.
Rosanna Neophytou from our Peru budget tour specialists Tucan Travel:
"Budget travel means not just providing a competitively priced vacation, but also staying in locally owned accommodation in central locations and using public transport to get a better feel for this beautiful land, its stunning geography, and its culture. We also offer a great variety of options on our Peru tours with various lengths and different starting and finishing points, meaning travelers can choose best how to manage their budgets and time."
Small group or tailor made?
Most budget tours are small group, typically lasting between two and three weeks, although week long tours are available, many of which focus on Machu Picchu and the Inca Trail. Small group tours are great for travelers looking to make a few new traveling companions as well as splitting the costs of transfers, accommodation and guided tours, and a brilliant option for solo travelers. Sometimes single room supplements will be available in advance, if you prefer your own space, although often, solo travelers will share a twin room or a tent with another, same sex, member of the group.
Small group tours of Peru are also ideal for budget travelers looking to utilise the services of local guides and trekking porters, safe in the knowledge that they are getting a fair wage and working in safe conditions. Small groups also have a group leader who will be on hand to help with everything from public transport tickets and translations in local restaurants to booking into accommodation and being a first port of call in the event of an unforeseen emergency.
It's often these extra elements of security that allow travelers the additional confidence to explore further and enjoy the experience rather than worrying about things going wrong or forking out on additional costs because they're unaware of more affordable, and ethically sound, alternatives.
Tailor made budget tours also exist and will include English-speaking local guides, transfers and optional activities. Tailor made trips are often much shorter than small group options so will serve you well if you're already traveling in Peru and want to tack on a well designed tour. For example, a three day trip including a train ride to Machu Picchu or a four day stay on Lake Titicaca in the company of indigenous Uro and Quechua speaking families.

The essence of a tailor made tour is you can include as many or as few activities and cultural excursions as your time and wallet allows, as well as picking departure dates that suit you rather than slotting in with a small group tour itinerary.
Can I still trek the Inca Trail?
Trekking the Inca Trail are what budget tours are all about; not only will you be promised no hidden costs but you'll also know that your hard earned vacation funds are going where they're needed most – into the pockets of hard working porters, chefs and local hiking guides.
All camping equipment is included and carried by the porters so all you have to take is a small backpack for five days on the trail which will culminate in the chance to see the sunrise through Machu Picchu's Sun Gate after an early start from the campsite at Wiñay-Wayna.
Booking an organised budget tour that includes the Inca Trail ensures you secure one of the extremely limited trekking permits, as tour operators purchase them as soon as they're released. Limiting numbers on the classic Inca Trail is very important for preserving the integrity of the areas both from a spiritual and an environmental aspect. Currently only 500 permits a day are permissible – only 200 of these are for trekkers, and the rest are for the porters, guides and chefs.
There are also numerous other routes to Machu Picchu that are nowhere near as well known, such as the Quarry Trail or the Lares Trail, that includes a train ride from Ollantaytambo to Aguas Calientes from where an early morning bus to catch the sunrise over Machu Picchu means you get to experience Peru from all sides.
Here are some more
alternative Inca trails
Our top Peru budget Vacation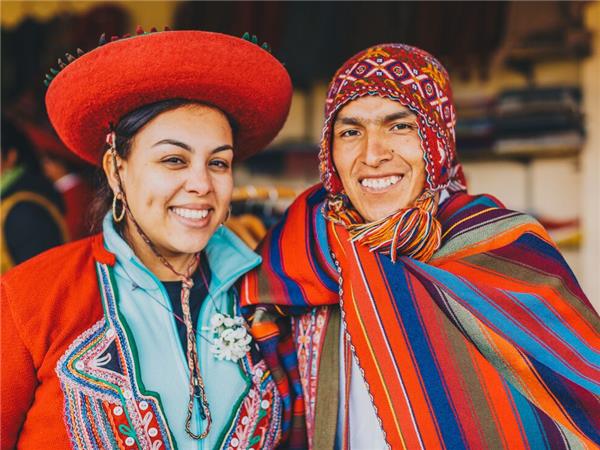 Discover Cuzco and the Sacred Valley on this Incan adventure
From
US $

1078

to

US $

1640
7 days
ex flights
Small group travel:
Several departures each week
If you'd like to chat about Peru budget or need help finding a vacation to suit you we're very happy to help.

Best time to go on a budget vacation in Peru

The Inca Trail is closed in February as it's too wet however, budget travelers can still reach Machu Picchu by train and find affordable accommodation, verdant green scenery and far fewer crowds.

The best time to go on a budget vacation in Peru is during the rainy season from November to March if you're looking to save money on flights. However, budget tours can be taken throughout the year with May to September providing clearer, drier conditions as well as opportunities to watch wildlife around ever decreasing watering holes around Arequipa and the Colca Canyon. Peru's locations vary significantly in terms of temperature and climate, due to altitude, and it's impossible to second guess one day to the next. Just remember it will be colder the higher you go. Best advice is to be prepared for every eventuality and book at least three months in advance, especially if visiting around peak season – July and August.
BUDGET PERU, MONTH BY MONTH
Prepare for wet weather if you're going on a budget vacation in Peru during November, December, January, February and March although this also means more affordable accommodation in popular destinations like Puno and Cuzco as well as fewer crowds and cheaper flights. January is often the wettest month of the year. The classic Inca Trail is actually closed for cleaning and maintenance during February although you can still visit Machu Picchu via train or other hiking routes. Also, if you're entering the Amazon, it's going to be hot and humid all year round – it's the world's largest rainforest, after all, what were you expecting? You can, however, expect a little less rain from May and June to September. From April to October conditions are much drier and visibility in the Andes is often as clear as a bell. Just remember the higher you go the colder it's going to get. Peak season in Peru is July and August so not the best time for budget travelers to bag a bargain although head up north to Pomacochas, Huancas and Chachapoyas, and you might be pleasantly surprised at the lack of crowds and cooler conditions, off the beaten trail. The end of the year finds the wet weather returning to the highlands and the Sacred Valley, around Cuzco, and a significant price spike in December coincides with travelers heading south to the drier beach areas during the Christmas vacations. Not the best time to go to Peru for budget travelers.
Rosanna Neophytou from our Peru budget tour specialists Tucan Travel:
"Although the period of January through March is associated with lots of rain in Cusco and the Andes, this slow season is one of the best times to see Lima and the coastal areas which at this time of year experience beautiful sunshine and warm weather. Even though Cusco and Machu Picchu experience rain and the Inca trail is closed in February, Machu Picchu itself is open all year round. Less crowds mean a more authentic experience and also lower prices, especially for flights."
More about Peru budget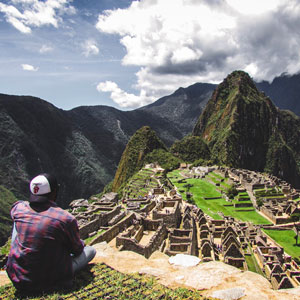 Discover destinations in Peru that work extremely well for travelers on a budget and read about trips that travel into the Amazon rainforest and over the border into Bolivia.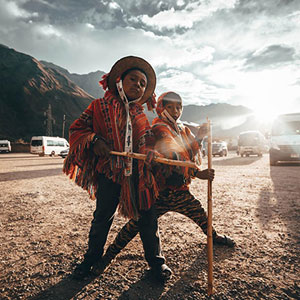 Cuzco isn't the capital of Peru (that's Lima), and it's not even 'the gateway to the Inca Trail' (it's actually 72km from Ollantaytambo), but it is a beautiful city to explore and enjoy on its own merits.