Our walking vacations in Peru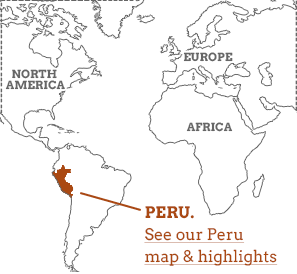 While the ruined Incan citadel of Machu Picchu is the thrilling climax of many Peru walking vacations, the Inca Trail isn't the only way to reach it. The Salkantay Trek reveals nature at its most raw, past glaciers and majestic peaks, through cloud forest where waterfalls tumble. The Lares Trek meanwhile immerses you in living Incan culture as you trek through high Andean communities. Both routes avoid the need for high-demand trail permits, and whichever route you take you'll be accompanied by strong, capable porters. Our partners take their responsibilities towards them seriously, paying them a fair wage for their efforts.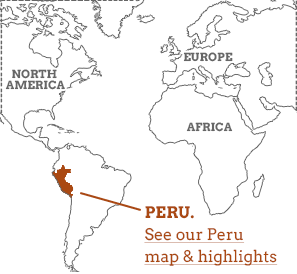 Our top Hiking vacations in Peru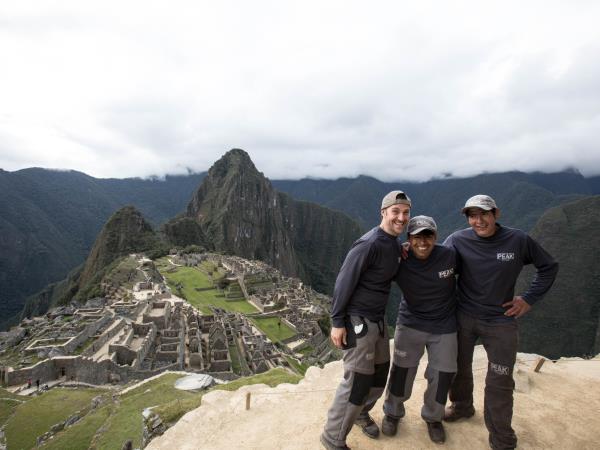 From
US $

3999

to

US $

4249
15 days
ex flights
Taste Peru's diverse landscapes and fascinating culture
Small group
2022: 15 Apr, 6 May, 20 May, 3 Jun, 24 Jun, 22 Jul, 12 Aug, 26 Aug, 9 Sep, 14 Oct, 2023: 14 Apr, 5 May, 19 May, 2 Jun, 23 Jun, 21 Jul, 11 Aug, 25 Aug, 8 Sep, 13 Oct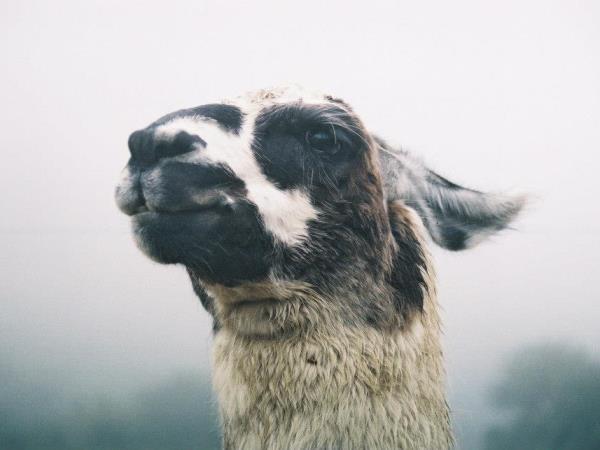 10 days
ex flights
Trek the cultural sites and mountain scenery of Peru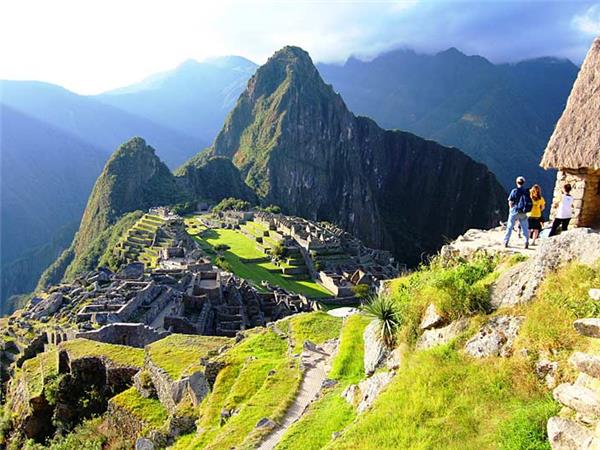 From
US $

2249

to

US $

2479
8 days
ex flights
An unrivalled combination of history and spectacular scenery
Small group
2021: 18 Dec, 2022: 8 Apr, 15 Apr, 29 Apr, 5 May, 19 May, 26 May, 2 Jun, 10 Jun, 30 Jun, 8 Jul, 14 Jul, 21 Jul, 28 Jul, 5 Aug, 18 Aug, 25 Aug, 16 Sep, 22 Sep, 7 Oct, 21 Oct, 4 Nov, 11 Nov, 2 Dec, 18 Dec, 2023: 7 Apr, 14 Apr, 28 Apr, 4 May, 18 May, 25 May, 1 Jun, 9 Jun, 29 Jun, 7 Jul, 13 Jul, 20 Jul, 27 Jul, 4 Aug, 17 Aug, 24 Aug, 15 Sep, 21 Sep, 6 Oct, 20 Oct, 3 Nov, 10 Nov, 1 Dec, 17 Dec
Map & highlights
For better or worse, when people think Peru they inevitably think of Machu Picchu. And how to reach this iconic and mysterious mountaintop citadel? The Inca Trail, naturally, a four-day trek beginning in the Sacred Valley that is one of the most sought-after on the planet, given permits are strictly limited. Avoid the crowds on the more scenic (and more challenging) Salkantay Trek, or on the much quieter Lares Trek which allows you to explore rural Peruvian culture. If you want an entirely different experience, the high-altitude Ausangate Trek eschews Incan ruins in favour of jaw-dropping Andean scenery, especially in the colourful Vilcanota Valley.
1. Ausangate trek
100km south of Cuzco, the Ausangate Mountain towers above Andean plains where alpaca and llama herds roam and mythical Inca legends swirl across glaciers and frozen lakes. The five day trek around Ausangate's north face won't take you to the snow-covered top (6,384m) but it will provide a challenge, as well as nights in community-run lodges with proper beds, bathrooms and hot food.
2. Inca Trail trek
Although hiking the Inca Trail to Machu Picchu can be a challenge it's also achievable at a relaxed pace over five days. Three nights of comfy camping and an afternoon arrival at the Inca ruins – after the crowds have left – makes this world-famous trek from trail head Km82 via Warmihuañusca 'Dead Woman's Pass, accessible for walkers who like to take their time on a tailor made or small group tour.
3. Lares trek
From alpaca herders in the Cordillera Urubamba Mountains to hot springs, stone footpaths and luscious lagoons, filled with birds, walking in the Lares Valley, between the villages of Huarán and Lares, is one of the area's most cultural trails. Camping and walking through Quechua villages creates an authentic Andean experience, topped off with a bus trip to Machu Picchu on day four or five.
4. Machu Picchu
One of South America's most iconic tourism destinations, the mysterious Incan citadel of Machu Picchu perches at 2,430m in the Andes. Most visitors take the train from Cusco, but those able to secure a permit and ready for the challenge will take the Inca Trail, a four-day trek that tops many bucket lists. Time it right, and you can arrive just in time for a majestic sunrise.
5. Sacred Valley
The Urubamba Valley, which stretches from Pisac to Aguas Calientes, is strewn with ancient Incan ruins, a well-trodden pilgrimage route on the way to Machu Picchu. But steer clear of the tourist traps and there are many small villages where you can enjoy day hikes led by local guides. The Maras salt mines, often overlooked, is as interesting as it is photogenic, and you can easily branch out into the countryside from some of the lesser-known Ican sites.
6. Salkantay trek
This alternative Inca Trail trek can be accomplished over four full days of walking and takes travelers along the sub-tropical foothills surrounding Salkantay's summit (6,271m) to approach Machu Picchu from its southern slopes. A train ride or optional walk to Aguas Calientes allows access to thermal springs and a well deserved rest before departing for Machu Picchu by bus on day five.
Inca Trail trek in Peru
Among the most famous walks in the world, the
Inca Trail
is just 43km in length but takes four days from Piscacucho to the Sun Gate entrance of Machu Picchu. Joining an organised tour ensures you can concentrate on putting one foot in front of the other, while a team of porters does all the heavy lifting, plus the cooking, washing up and tent-putting-up-and-down-again. Traveling with one of our responsible tour operators is the best way to ensure porters' rights are respected. Peak months are May to September. Trail conditions are more challenging in the wet season, but it's less crowded.
Lares Trek in Peru
Each of the three main routes up to Machu Picchu has its own unique appeal. With the three- to four-day
Lares Trek
, it's the opportunity to dig deeper into living Incan culture and High Andean communities. You'll wander through several villages in the Sacred Valley and puna grasslands, and if you travel with a responsible tour operator your trip may contribute to local reforestation or community tourism projects. Other key differences on the Lares Trek are that you can book a private tailor made tour, and that pack animals are used to carry baggage rather than porters.
More about Walking vacations in Peru
Salkantay Trek in Peru
Not for those new to hiking boots, the
Salkantay Trek
to Machu Picchu is more demanding than the Inca Trail, more accessible with no permits required, and arguably more scenic. It brings you up close and personal with Andean nature in all its glory, from glaciers to cloud forest, and you will be at high altitude for much of it – 4,000m and more. Even though pack animals will take most of the strain, you'll want to get in shape before tackling this route. Our expert tour operators also recommend a few short day walks around Cuzco to acclimatise first.
Sacred Valley trekking in Peru
The Urubamba Valley – the
Sacred Valley
of the Incas – is strewn with ancient ruins and paths that lead to the jewel in the Incan crown, Machu Picchu. But the valley's cultural integrity is at risk from poorly managed tourism, so instead of browsing trinket stalls for tacky souvenirs, we recommend taking a short taxi ride out of Pisac or Ollantaytambo to explore small villages and the day hikes emanating from them. The Maras salt mines are a lesser-known but interesting visit, and there are plenty of smaller Incan sites around where you can enjoy virtual solitude.