Our walking vacations in Portugal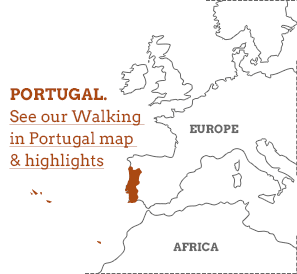 The jewel in Portugal's crown is the rural heartlands dotted with villages and vineyards, linked by a superb network of walking routes. Our Portugal walking vacations roam the Algarve, Alentejo, Madeira, the Azores, Sintra, and Peneda Geres National Park. Whether walking as part of a sociable small group led by a local guide, or on a self-guided trip that gives you greater freedom over your route, these vacations are designed to show you lesser-seen aspects of Portugal. Staying in welcoming, family-run accommodations in what are often remote communities that see little tourism, your vacation also helps traditional ways of life to thrive.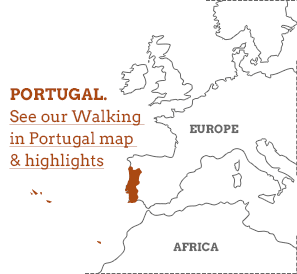 Our top Hiking vacations in Portugal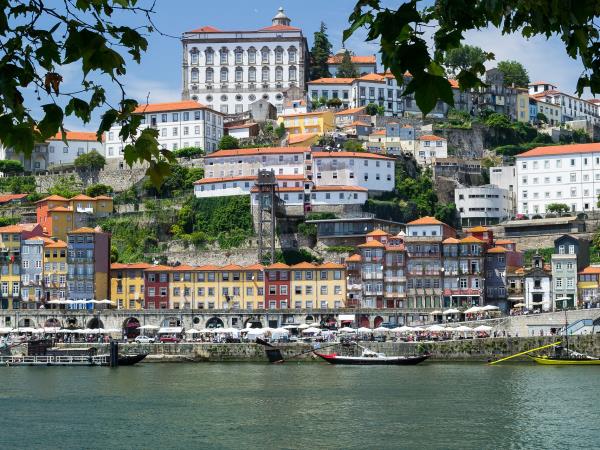 8 days
ex flights
The scenic alternative to the classic Portuguese Way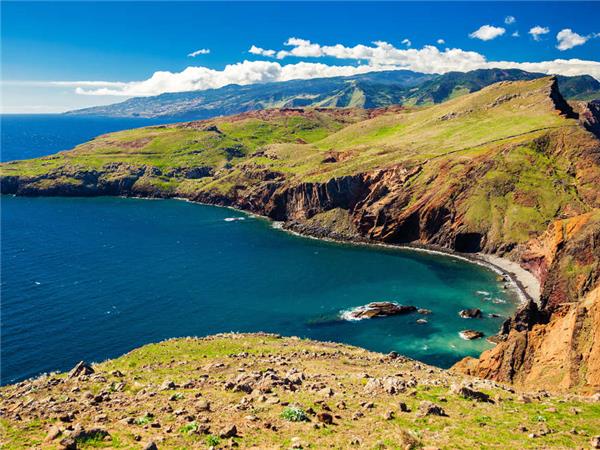 From
US $

1210

to

US $

1610
8 days
ex flights
Small group walking tour of Madeira
Small group
2023: 21 Oct, 4 Nov, 20 Dec, 27 Dec, 2024: 20 Jan, 10 Feb, 17 Feb, 2 Mar, 9 Mar, 16 Mar, 30 Mar, 6 Apr, 13 Apr, 20 Apr, 11 May, 18 May, 25 May, 8 Jun, 15 Jun, 22 Jun, 29 Jun, 13 Jul, 20 Jul, 3 Aug, 31 Aug, 7 Sep, 14 Sep, 21 Sep, 28 Sep, 5 Oct, 12 Oct, 19 Oct, 26 Oct, 2 Nov, 21 Dec, 28 Dec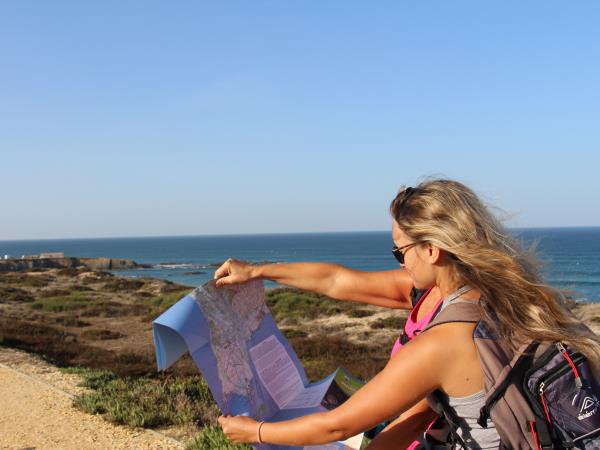 8 days
ex flights
Independent coastal walking vacations in the Alentejo Coast
More about our walking vacations in Portugal
Self guided or small group?
For Madeira and the Azores, you'll definitely benefit from joining a small group walking tour, as these islands have some quite challenging terrain. A local guide will ensure you enjoy the views while someone else handles the directions. Plus, you'll get to know a great band of like-minded walkers as you go along. In mainland Portugal however, there are many superb walking routes that are well-marked, so you can confidently head out on your own. These trips are ideal for those who like to take things at their own pace, adding a rest day or an extra challenge whenever they fancy it.
Alentejo walking vacations in Portugal
If it's solitude you seek, you'll find it in Portugal's agricultural heartland. Bordering the much better-known Algarve region, and sometimes combined with it, in Alentejo you can very quickly find complete peace and quiet on the trail. The pastoral landscapes are magnificent, fragrant pine groves give way to coastline made up of beaches, sea stacks and picturesque fishing villages, and plains studded with cork oaks, grapevines, olive trees and eucalyptus, all framed against brilliant blue skies.
Alentejo walking vacations
are usually tailor made, self guided trips, and often follow parts of the Rota Vicentina like the Fishermen's Trail.
Azores walking vacations in Portugal
Revered as one of the world's top places for whale watching, the Atlantic archipelago of the
Azores
has a growing reputation for walking vacations. Best explored on a small group trip, the main islands of Pico, Faial, São Jorge and São Miguel offer routes between UNESCO-protected vineyards, tea plantations, blackened lava fields and dramatic coast where you could see whales breaching the waves. While walking poles are recommended, daily routes are fairly short, leaving plenty of time for boat tours, wine tasting or taking a shower beneath a waterfall. Come in spring for your best chance of seeing blue whales.
Madeira walking vacations in Portugal
Walking vacations are unquestionably the best way to explore this volcanic Portuguese island and the man-made
levadas
that carry water (and walkers) through mountainous peaks and laurel forest. Typical
Madeira walking vacations
are week-long small group trips led by expert local guides, and you'll cover much of the island during that time. Certainly, you will be able to tackle highlights including the São Lourenco Peninsula, the Caldeirão Verde waterfall, and perhaps even the summit of Pico Ruivo, Madeira's highest mountain. The terrain is challenging much of the time; some hill-walking practise before departure will not be a wasted effort.
The Portugal Way walking vacations in Portugal
A classic Camino de Santiago, the Portugal Way has evolved over the centuries so that there are actually two possible routes. The original route takes you inland from Lisbon to Santiago de Compostela, 616km north, through magnificent Portuguese and Spanish pastoral landscapes. But you can also veer off at Porto, onto a route that follows the Atlantic and Galician coastline before the two routes rejoin over the Spanish border in Redondela. With
Portugal Way walking vacations
you can take your pick of scenery, and either hearty rural fare or fresh seafood for dinner every evening.