Best time to visit Saudi Arabia

All was sun-parched; the furious heat from above was drying up the sap and juice of the land

Top quote: Richard Francis Burton traveling through Arabia in the 1850s
Not in summer. Saudi Arabia is a winter destination. The country has an arid desert climate, and it's best to go when it's cool enough to be out seeing the archaeological sites, where there's very little shade. The official tourist season runs from October to March, however the best months to visit are between November and February when the weather is coldest. The average daily high in Riyadh is still 28°C in November, but it drops to 22°C in December. It's cooler in the mountains, and the south of the country even experiences the effects of the Indian Ocean monsoon.
When to visit Saudi Arabia, month by month
January is the coldest month in Saudi Arabia. Temperatures in Riyadh, one of the hottest provinces, dip to an average daily high of 20°C. Nights in the desert can be a lot colder. The famous Dakar Rally comes to tackle Saudi Arabia's sand dunes in January. In early spring, usually February or March, Al-Jenadriyah, a two week cultural festival near Riyadh, runs for two weeks and features an extravaganza of regional delicacies. Jeddah holds its Red Sea Festival, a film festival, in March – a novelty for a country that banned cinema for decades. From March to April are the 'wettest' times in Asir, Saudi Arabia's southwest mountain region, which gets most of its sparse rainfall in spring. It's enough to make the mountains green and leafy – or leafy for Arabia, at least. Tourist season ends in March. Visiting Saudi Arabia during Ramadan is not for the fainthearted. Strict fasting takes places and shops won't serve food before sunset. You won't be allowed to eat in public in the day. However, when night falls, the atmosphere changes abruptly – in Jeddah, places stay open all night. The next start dates for Ramadan are in February and March: 10 March 2024, 28 February 2025, 17 February 2026, 7 February 2027. In the three days after Ramadan end come the biggest celebrations in the calendar: Eid, when gifts are given, and the end of the fast is marked with feasting. May and June sees temperatures get hotter as high summer approaches. In July and August the average maximum daily high in Riyadh is 43°C, and it can get much hotter – the record is 55°C. You won't have much luck heading to the sea either, as the coast isn't much cooler, and gets almost intolerably humid as well. At the high mountain resort of Abha, it's a slightly more manageable 30°C average high in the summer. Saudi Arabia's National Day is on 23 September. Look out for people in green and white – the country's colours. Tourist season in the country starts in October, peaks from November to February, and ends in March. The capital can get very hot, but thankfully by December temperatures have sunk to an average daily high of 22°C. On the Red Sea coast the sea temperature is still 30°C in October, dropping to 28°C in December – ever fancied snorkelling in a bath?
Our top trip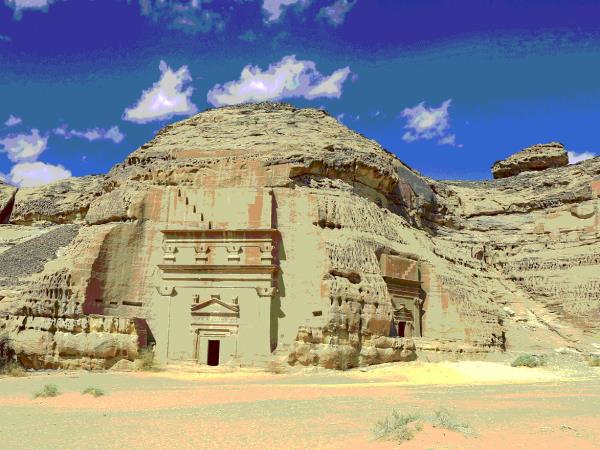 Discover the highlights of mysterious Saudi Arabia
From £3449 8 days ex flights
Small group travel:
2023: 2 Dec
2024: 18 Feb, 7 Dec
2025: 15 Feb, 6 Dec
If you'd like to chat about Saudi Arabia or need help finding a vacation to suit you we're very happy to help.

Things to do & not do in Saudi Arabia
Things to do in Saudi Arabia
Go on cultural tours. You shouldn't miss the country's UNESCO-listed sights. There are five, and when the tourism industry is fully up and running in the country they should be the highlights of your trip.
Try camel bacon, fine non-Alcoholic Sauvignon Blancs and fruity virgin cocktails. Pork products and alcohol are strictly prohibited in the country, so you need to come up with other vices.
Touch the desert. Saudi Arabia contains part of the largest continuous sand desert in the world: Rub' al Khali or 'The Empty Quarter'. The country itself is around 90 percent desert and a popular stop for any visitors heading out of Riyadh is Jebel Fihrayn, 'The Edge of the World'. This dramatic rock escarpment has spectacular views of an ancient ocean bed, now a dry plain sitting 300 metres below.
Things not to do in Saudi Arabia
Travel solo. This is one of those places where it's so much easier to get around as a group with a tour guide. So much of Saudi life, especially for women, is conducted in private. The best insight will be through a responsible tour, who may even be able to set up meetings with local people.
Expect entertainment. Cinemas and theatres closed in the 1980s around Saudi Arabia as part of the Islamic Revival that spread from Iran. Some cinemas reopened in 2018, but the entertainment industry is pretty non-existent. 90 percent of published literature is religious.
Expect open doors. Much of Saudi Arabia's culture is inaccessible and ex-pats tend to live in compounds. There are whole cities in the country – Mecca and Medina – that are closed off to non-Muslim tourists. You won't be allowed in holy places, and you should be prepared for strict, non-negotiable gender segregation. Same-sex intimacy is severely punished.
More Saudi Arabia articles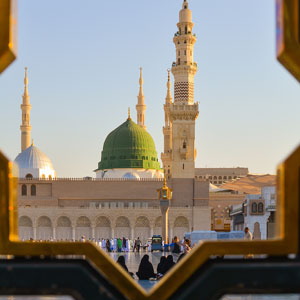 So, you want to visit Saudi Arabia. Expect this to get a reaction. For many years the largest state in the Middle East has been hard to enter, and some of its behaviour hard to defend.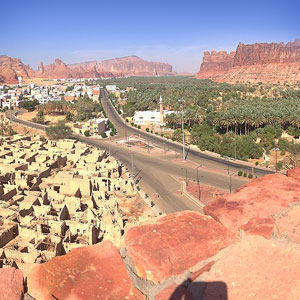 Saudi Arabia is biggest country in the Middle East, with its key destinations spread across the desert sands. Our map and highlights help you plan a trip.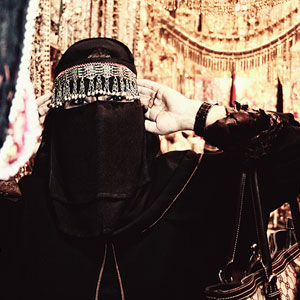 Make no mistake, Saudi Arabia is very, very new to tourism. The world might be in a rush to visit, but coming here shouldn't be a snap decision.