Saudi Arabia map and highlights
The enormous Arabian Peninsula is easy to pick out on a map: a broad boot kicking out from Africa, the Red Sea to the west and the Arabian Gulf to the east. The atmospherically-named 'Empty Quarter' is a vast desert that covers a fourth of the landmass. You'll need to head to the North Province to see the Nabatean tombs at Mada'in Saleh. The capital, Riyadh, sits inland, on a plateau in the conservatively-minded Nejd province, whilst Red Sea-facing Hejaz province is where you'll find Jeddah, and the cities of Medina and Mecca – but these two are off limits to non-Muslim tourists. Head south for a surprise: the green mountains of the Asir region.

The houses are roughly built of limestone and coralline, and their walls full of fossils crumble like almond cake,

- explorer Sir Richard Francis Burton, visiting Jeddah in the 1850s.
1. Asir
Head down to the city of Abha to be surprised by how green and mountainous Saudi Arabia can be. High in Asir, a southwestly province with strong Yemenite heritage, you'll find a mountain village once only reached by climbing a rope, whilst a cable car trip takes you to the top of Mount Souda. Fruit sellers set up roadside shops in the national park. Round the next bend, you might encounter a troop of fruit-eating baboons.
2. Al Ula
There are two Al Ulas. There's the new town, then there's the abandoned ruins of the old, a ghost town considered too tightly-packed for modern living. You can visit both, but save time for the nearby Nabatean ruins at Mada'in Saleh, once the civilisation's second most important city, and now a weather-worn cemetery of sombre charnel houses in the middle of the desert. The site reopens at the end of 2020.
3. Jeddah
Known as the 'bride of the Red Sea', Jeddah is a humid port town. It's Saudi's commercial capital and is considered to have a less conservative outlook than the rest of the country. Resorts do away with rules once you're through the lobby, and its rumoured that the uber-rich live above the laws in the area. Visit for the old town, and imagine pilgrims staying here centuries ago, en-route to nearby Mecca.
4. Riyadh
The oil industry has transformed Riyadh from sleepy capital to shiny desert metropolis, complete with the towering 300 metre high Kingdom Centre. The city is a little charmless – but northwest is the UNESCO-listed
ad-Dir'iyah
– a ruined town and citadel, its raggedly, roofless mud stone houses set to open to visitors soon. Keep heading north and you'll hit Jebel Fihrayn, a dramatic escarpment that's known as the 'edge of the world'.
Our Saudi Arabia Vacations
If you'd like to chat about Saudi Arabia or need help finding a vacation to suit you we're very happy to help.

Marc Leaderman, from our specialist vacation operator Wild Frontiers:
"After more than two years of false starts we are very happy to see that tourist e-visas for Saudi Arabia are finally available. This is a very exciting development but with so much change happening in Saudi Arabia at the moment, we just want to check exactly what can and cannot be visited so as to finalise the arrangements for our first group tour to Saudi Arabia, likely to be in October 2020."
More about Saudi Arabia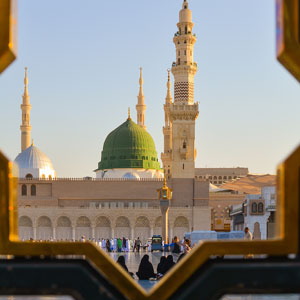 So, you want to visit Saudi Arabia. Expect this to get a reaction. For centuries, the largest state in the Middle East has been difficult to see – and stomach.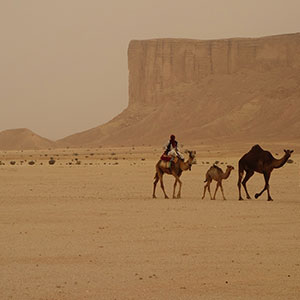 We don't need to tell you that Saudi Arabia can get very hot. Riyadh, sitting on a desert plateau, can see 50°C on its thermometres in summer.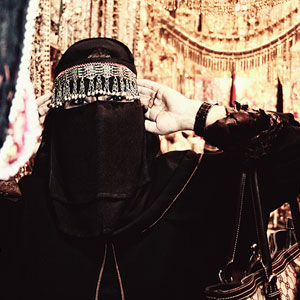 Make no mistake, Saudi Arabia is very, very new to tourism. The world might be in a rush to visit, but coming here shouldn't be a snap decision.