South Pacific Islands Travel Advice
Fiji Cultural tips
Linzi Bird, Fiji specialist at our supplier Audley Travel, shares her Fiji travel advice:
"Kava is a traditional Fijian welcome drink made from the roots of trees. Although it works a bit like an antiseptic, in as much as it will make your mouth go numb, it's a real honour to be involved in one of the village ceremonies that tend to take place about once a week."
Kirsty Bamby, founder of our supplier Island Spirit:
"Fijians are extremely laid back and 'Fiji Time' is an actual thing: an island attitude that's cool, relaxed and totally chilled out. The sort of feeling that if I'm going to be late then, why worry? It's not going to affect world peace or anything dramatic like that. Time zones also change year on year as sometimes they don't add on the daylight saving hours and sometimes they do!"
Our South Pacific Islands Vacations
French Polynesia activity tips
Powell Ettinger at our supplier, the Small Ship Cruise Collection:
"Bora Bora and Rangiroa are excellent for snorkelling and diving with classic tropical island beaches adding to the natural attraction of life below the water."

"The archaeological site on Hiva Oa has similar statues to those found on Easter Island and a guided tour around the village of Puamau is an excellent way to find out more about how and why tikis came to be on the island."
Packing Tips
Cassia Jackson from our supplier Heritage Expeditions shares her packing tips for the South Pacific: "The climate in the South Pacific can range from temperate, to subtropical to tropical, so clothes that can 'breathe' and dry quickly are highly recommended. The 'layer' principle is the secret of staying comfortable here too. Be sure to pack a hat, preferably one that can be pulled down to protect your ears, forehead and neck. Remember the 'slip-slop-slap' principle. Slip on a shirt, slop on sunscreen and slap on a hat. Don't forget to pack a light raincoat or poncho to keep dry during those tropical downpours. Your swimming costume is essential, and you may like to bring light cover ups (such as a rash vest) to wear when snorkelling."
Health & safety in the South Pacific
HEALTH
Visit your GP or travel clinic six to eight weeks before departure to ensure that routine vaccinations are up to date, including the MMR vaccine. Hepatitis A, hepatitis B and typhoid vaccinations are recommended for travelers to the South Pacific.
Tap water is not safe to drink in the South Pacific. You'll either have to boil your water or use a filter or water purification tablets, and avoid ice cubes if you are unsure. Steripen, is a device that sterilises water using UV, while a LifeStraw safely filters water and means you can refill your bottle from taps or streams. Coconut water is great for rehydrating in extreme heat.
Always travel with a basic medical kit, including rehydration salts and Imodium for stomach upsets. Ensure to bring your own prescription medicines along with a copy of your prescription.
A comprehensive travel and health insurance policy is essential. Make sure you're covered for 'dangerous' activities such as diving and surfing and get a policy with decent provision for evacuation.
Both dengue fever and the zika virus, which are carried by mosquitoes, are a risk in the South Pacific; and malaria is present in the Solomon Islands and Vanuatu. To help protect yourself, you should wear long-sleeved shirts and trousers, stay in places with mosquito nets and use mosquito coils, and bring a good insect repellent. Those containing DEET are generally more effective.
Fiji and French Polynesia have decent private hospitals, pharmacies and doctors surgeries, but the public hospitals are not always well equipped to deal with more serious cases. On smaller islands there may be no medical services at all, or perhaps just a nurse.
Not all South Pacific islands have decompression chambers so scuba divers in need of emergency treatment may need to be evacuated.
Small cruise ships have basic medical care and a doctor or nurse, but any serious treatment will require evacuation. Make sure you have all your medication with you, as you might be sailing/cruising in far flung destinations with no shops and certainly no chemists.
Seasickness is also a possibility. Look into remedies before you depart – there are patches, wristbands, tablets and of course, good old ginger.
If you have limited mobility know that most boats don't have lifts, so you'll need to be able to tackle ladders. Once on land, hiking through forests or clambering over rocks to spot rare birds or animals is often on the itinerary.
SAFETY
Most of the South Pacific is safe with very low crime rates so common sense is all you really need to ensure a happy, secure vacation. That said, the region isn't totally crime free and occasionally tourists are targeted. Don't flash expensive jewellery or cameras about when you're out on the street and in big towns such as Nadi or Suva it's best not to walk around at night, even if you're in a group. Many Pacific islands have safe swimming and snorkelling inside sheltered lagoons, but there are dangerous rip tides along reefs and river estuaries. Avoid swimming alone and if you can't see anyone else in the water, ask local advice before getting in. If you plan to go diving make sure that the equipment has been recently checked and is of a good standard. If you're planning on swimming with humpbacks you should be fit and agile enough to get up a ladder in choppy water. You'll also need to be able to swim and snorkel confidently and at speed. If you can't keep up it will affect your whole group – plus you won't be able to enjoy it if you're worried about getting water in your snorkel. The South Pacific cyclone season runs from November to April and there are several large storms each year, with some classified as severe (category 3 or higher). Make sure to check out local and international weather reports.
Our top South Pacific Islands Vacation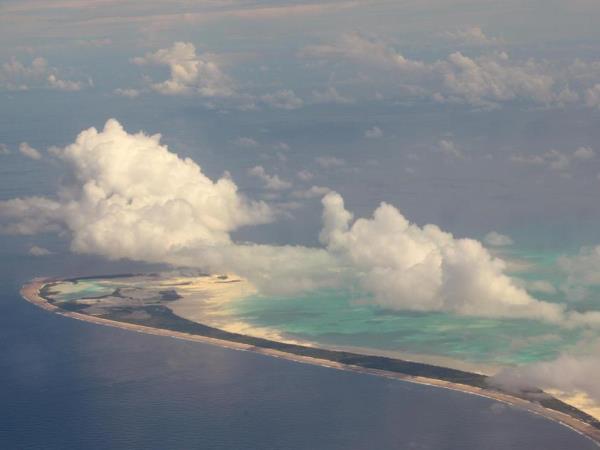 Discover some of the world's smallest nations
From
£

15595

to

£

17595
27 days
ex flights
Small group travel:
2023: 28 Sep
2024: 20 Jun, 26 Sep
If you'd like to chat about South Pacific Islands or need help finding a vacation to suit you we're very happy to help.

South Pacific tips from our travelers
At Responsible Travel, we think the best people to advise our travelers are often... other travelers. They always return from our tours with packing tips, weather reports, ideas about what to do – and opinions about what not to.

We have selected some of the most useful South Pacific travel tips that our guests have provided over the years to help you make the very most of your vacation – and the space inside your suitcase.

Snorkelling amongst the beautiful Fijian corals and reef fish then hiking into remote, but welcoming, Highland Villages to experience traditional customs and rarely visited landscapes.

"Tonga is a backpacking destination. Be aware that taxi drivers may over charge if you don't check the fare with them first! Bring insect repellent and bite cream for when it doesn't work!" – Ben MacLennan

"If you are booking dormitory accommodation be aware that the top bunks are very confined. They are difficult to get in and out of (particularly if you are over 65) and only have a clearance of about 30 inches." – William Bainbridge, on a French Polynesias Cruise

Fiji is an amazing destination, charming and beautiful. We enjoyed our Bure [wooden hut] in Fiji, the snorkelling, scuba diving well everything.

More about South Pacific Islands