Top 10 special interest vacations
---
Where to go and what to do
Joining a regular club or a one off workshop at home is a great way to link up with likeminded people and develop your skills and knowledge. Now, imagine being able to devote a whole week, or more, to enjoying an activity in the company of an expert. Where a special interest vacation takes place is another important aspect, such as having the chance to learn a language in the country of origin or take photographs in a stunning natural setting. Accommodation may include classrooms, exercise studios or spacious kitchens. Tutors, guides and instructors will all be experts in their field and able to accommodate different skill sets as they work towards encouraging further enjoyment and broadening understanding. Check out our top ten to see if your special interest is on the list or find something new to tempt you into traveling.
1. Learn Spanish in Northern Spain
---
If you've ever wanted to look at a menu without pictures or converse with a shopkeeper without a phrase book, you already understand the benefits of learning a language. And there's nothing that beats studying in a location where you can put what you've learned to the test all day, every day.
Learning Spanish in Spain
allows you to unleash newly acquired skills immediately, with walks in stunning areas, such as Picos de Europa National Park, encouraging interaction with guides and local people away from the English speakers on the Costas.
2. Yoga retreats in Valencia
---
It's all well and good getting a weekly dose of yoga at the local village hall or leisure center, but stepping straight back into your daily routine can really undo the benefits of the session. A yoga vacation, however, continues to boost positivity levels long after a class has finished. This
yoga retreat in Valencia
, Spain, for example, aids rejuvenation against a backdrop of citrus groves and Mediterranean skies. Find your Vinyasa flow through daily yoga classes, meditation workshops, and free time to walk in the mountains or relax by the pool.
3. Northern Lights in Finland
---
The Aurora Borealis are one of the world's greatest natural shows. The wilderness of Finnish Lapland is one of the best places to witness them, thanks to the lack of light pollution and clear skies. This
Northern Lights vacation
heads to Finland's national parks to increase chances of success. Husky sledding, snow shoeing and cross country skiing let you make the most of the landscapes by day, whilst remote log cabins and obligatory saunas keep you warm in between watching the sky at night.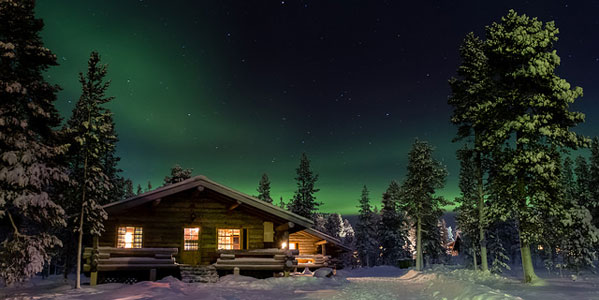 4. Archaeology
---
If you're going to choose one place to explore all things ancient then it's going to be an
archaeology vacation in Greece
. The Peloponnese, especially, provides untold archaeological treasures and historic locations in which amateur archaeologists can take a passing interest to new heights in Tripoli, Sparta, Tegea and Athena. There's much more to Greece than island hopping and sunbathing, so grab your shovel and head off in spring or autumn for a vacation that's as intellectually stimulating as it is exciting.
5. Salsa dancing in Cuba
---
If Strictly's started a smoldering salsa sensation that Saturday nights on the couch simply can't quench then seek out somewhere more suitable. The energy, the rhythm and the sass of
salsa dancing in Cuba
will hit you from the moment you hear the click on cobbles, with 30 hours' tuition, nights on the town and your very own, handpicked partner helping you fan the flames.
6. Cooking & food in India
---
Food and cooking are as deeply interwoven into the culture of India as religion and cricket. If you're looking to lift the lid on a side of life that tourists rarely get to see, a small group food adventure adds a touch more spice. Take breakfast on the backstreets of Delhi or enjoy a cashew apple
feni
on the beaches of Goa – just don't even think about ordering a chicken tikka masala. From hands on cooking classes in Rajasthan to high tea at the Taj in Mumbai, and collecting market ingredients for making a veggie thali in Udaipur, a
cooking vacation in India
will ensure you never need look for that take away menu again.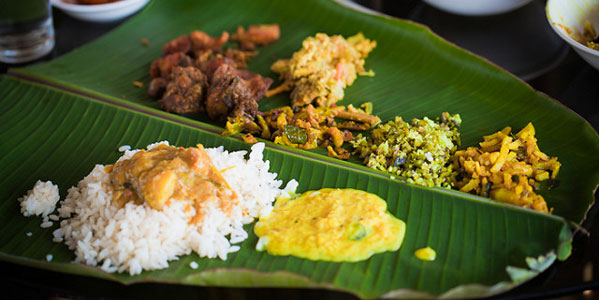 7. Spanish pilgrimage
---
If you're looking to further cultural understanding of Spain's north coast communities and find out more about the region's Christendom sites,
learning Spanish and walking the Camino de Santiago
is certainly one of the best ways to go. Although it can take three months to walk the full route, you only need a week to get to grips with the basics of both the language and some of the most scenic stretches one of Europe's favourite pilgrimages. Walking and Spanish vacations are designed to be fun and interactive with every opportunity given to chat to local folk in this lesser visited region of northern Spain.
8. Photography
---
Swap your Smartphone for a digital camera and embark on a
Northern Lights photography vacation in Iceland
. This 10-day trip exlpores the variety of landscapes within the Snæfellsnes Peninsula, Mýrdalur and Skaftafell National Park, with tutor led workshops ensuring photographers get technical advice as well as intimate local knowledge of these exceptional locations. Vast fields of lava, windswept fishing villages, glaciers and lagoons are the tip of the iceberg here, with the Northern Lights livening things up in the Arctic night.
9. Unusual combinations
---
As if visiting the Norwegian fjords wasn't enough, this five day sailing trip from Tromsø also combines whale watching and the Aurora Borealis to ensure all manner of special interests are catered for. This
Northern Lights and whale watching vacation
takes place from November to January to coincide with the arrival of orcas and humpbacks following the annual herring migration. Other unusual combinations include yoga and walking vacations in Spain, cooking and walking in France, and cooking and painting in Italy.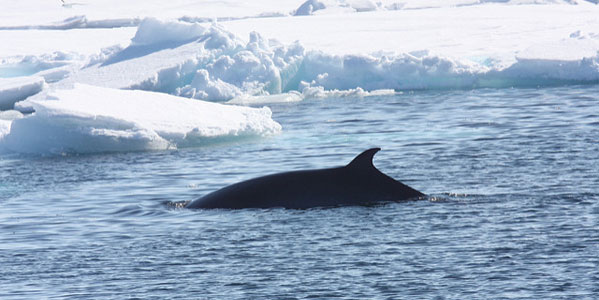 10. Fitness and wellbeing in Spain
---
Sometimes, we might overindulge whilst we're away, just a little, which can lead to feeling deflated upon our return home. A
luxury fitness vacation
in Spain takes the guilt out of going away, with healthy eating and detox programmes combining with fitness and wellbeing sessions to ensure you return feeling and looking fabulous, inside and out. This weeklong vacation also places you in the company of other fitness lovers (max 16), and free time to socialise around the swimming pool or on a hike in the mountains will ensure you de-stress, relax and have fun.