Solar eclipse travel guide
---
2 minute summary
Solar eclipses are utterly predictable – yet utterly magical. Predictable in that we can now plot their exact time and place far into the future. Magical in being like nothing else on earth or in heavens, as inspiring to hard-bitten astronomers as wondering children, as the moon's silhouette devours our star then holds it in a dark embrace as the world falls twilit and silent, before the light returns and the planet breathes again. Authors have used the sun's vanishing act to get eclipse-savvy heroes off the hook by appearing to have magical powers, while historians have used eclipses as date markers deep into ancient history - Babylonian clay tablets, for example, tell us what everyone was probably talking about the evening of May 3, 1375 BC in ancient Mesopotamia.
With our solar eclipse travel guide, you really can predict the future – and find a great way to spend it.
What we rate & what we don't
---
Our best & worst of solar eclipse vacations
Underrated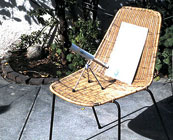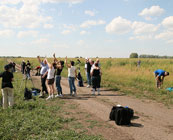 Patience
Eclipses make everyone fit in with their schedule. You simply have to go where they occur, and when. But don't despair if your diary clashes with the heavens or you can't afford to go to a far distant eclipse. This natural wonder will eventually come to a place and time that suits you.
Enjoying your surroundings
The main event may be in the sky but take stock of the setting too. During the eclipse, marvel at the hush as birds fall silent in the strange twilight of totality, then the wonder as light returns. And in the days around the eclipse, discover the country you're in and its people. The big celestial event offers instant conversation!
Rated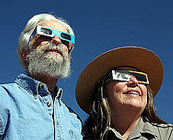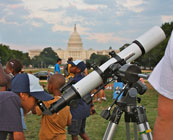 Safe viewing
You must take proper precautions to look to the sun at any time, even during a 'total' eclipse. Even at the moment of totality there will be enough visible, UV and infra-red light to damage unprotected eyes. Take expert advice on filters for looking directly at the sun or check how to safely project the image of the eclipse.
Knowledge
Solar eclipses are a great spur to finding out more about your place in the universe – literally. You can learn fascinating stuff about orbits, moons, stars and more - then add cultural understanding about events that have awed humans since history began. If you have kids, it might even inspire them to become astronomers!
Overrated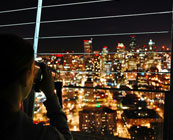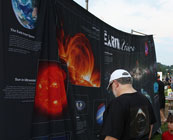 Civilisation
We love the idea of 'being civilised' – but not the modern link between 'civilisation' and urban development which brings light pollution that destroys our view of the majesty of the night sky. To really see the glory of our universe – such as the dazzling silvery gauze of the Milky Way – get away from 'civilisation'.
Too much information
Understanding eclipses is a balancing act. Learn enough to have a sense of why they happen but don't fret about lots of detail, and feel bad if you aren't quite clear of the difference between an annular eclipse and others. Feel free to just enjoy the spectacle, and let a little understanding carry you along.
When to see a solar eclipse
---
THE ASTRONOMICAL CALENDAR
Cosmology sets the exact times and places where eclipses will be total - such as in Chile and Argentina on 2nd July 2019. Astronomical calendars list dates for decades ahead. Weatherwise, you also might not want to risk a long-haul eclipse trip to a country in its rainy season!

Personal circumstances play a part too, in terms of your diary and also whether you can afford a jaunt to an eclipse far away or need to wait for one closer to home. But some day, your chance will come.

Plan your galactic getaway with our solar eclipse travel guide, which reveals where to watch the sun disappear - and when.