Future solar eclipse highlights
---
Where to see the sun disappear
Eclipses are heaven-sent chances to explore places you might never have considered. Unless you are in the UK where, from recent experience, it is more like a case of 50 shades of grey, but with no climax. It's easy to discover where to see the next solar eclipse - they're fixed far ahead, with at least one eclipse a year. So decide which one suits your diary, budget and interests. Also consider where has the best chance of clear skies on the big day. The next total eclipse is in Chile and Argentina (July 2019), which have more potential for clear skies than the UK's 2015 damp squib. And remember: totality covers a spread of locations as the moon's shadow crosses the earth, so if the forecast isn't good in one spot, you might be luckier somewhere nearby.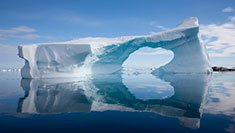 Antarctica, Dec 4, 2021
Make a once in a lifetime trip to
Antarctica
even more out-of-this-world by catching the solar eclipse on December 4, 2021. With almost constant daylight throughout the austral summer this is also the perfect time to catch seal pups, penguin chicks, giant albatross and migrating whales, as well as some of the continent's largest and most spectacular icebergs…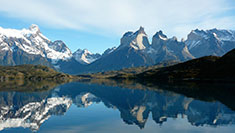 Chile, July 2, 2019
Chile
offers an incredibly diverse range of other worldly landscapes to explore around its total eclipse on July 2, 2019. With the world's driest desert in the north, lush Lake District valleys at its centre, and spectacular glaciers, fjords and granite peaks to explore in the icy south, don't forget to pack your hiking boots along with your solar specs to make the most this spectacular adventure playground.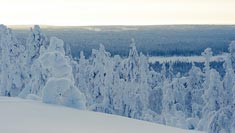 Finland
Luosto in
Finland
is brilliantly set up for the Northern Lights, which are often viewed from a nearby lake. There are a great range of hotels and more rustic log cabins; many have "Aurora Alarms" to alert you to the arrival of the lights. Nearby activities include cross-country and downhill skiing, reindeer and husky safaris, and a trip down an amethyst mine.