Tenerife travel guide
---
2 minute summary

Tenerife is special, there's no argument about that. Just ask the millions of visitors each year who descend on its beaches, golf courses and walks. If you haven't got time to ask each and every one, then just consider this; it's the third largest volcanic island on the planet, has more endemic species per square metre than both England and Germany and is part of Macronesia, housing one of the four richest biodiversities in the world. Impressed? You should be. There's nowhere like it on earth.
Like everything else that's special, it needs safeguarding, which is why almost half of Tenerife's territory is protected. Take Teide National Park for instance. The twisted rivers of petrified lava and dizzy volcanic heights of this UNESCO World Heritage Site are gazed at in awe by more people than any other national park in Spain. Although you can take a cable car to near the peak, access to the very top is restricted to avoid erosion unless you apply for written permission beforehand.
ITER (Institute for Renewable Energy) plays a big part in other ongoing initiatives that will minimise the impact of tourism on the island's natural resources. Since its formation in 1990 it's been at the forefront of sustainability and alternative energy research in the Canary Islands. One of the latest and most high profile projects to emerge from the work of ITER is the formation of a village of totally self-sufficient and stylish bioclimatic villas near the coast in Granadilla, giving 'self-catering' in Tenerife a whole new meaning.
All of these fabulous accommodation choices take the utmost care to support the local community, recycle resources and respect the environment. So that's the people looked after, but what about the wildlife? From the endemic eyeless cockroach found in the dark recesses of Tenerife's lava tubes to the pods of pilot whales and bottlenose dolphins that reside off the southern shores, conservation projects are in place to protect and sustain their existence on and off the island.

There's a phenomenal variety of birdlife in Tenerife, with species such as the Great Spotted Woodpecker, Osprey and of course the endemic Canary drawing bird watchers from all over the globe to spot some 200 different species that pass by Tenerife on migratory routes from Africa.
Meanwhile, at sea the Atlantic Whale Foundation (AWF) has made great strides in making Tenerife's whale-watching industry a shining example worldwide. No trip to Tenerife is complete without getting up-close-and-personal with our playful aquatic relatives.
In association with the Tenerife Island Government and PADI Project Aware, Ocean Dreams Factory are also behind another success at sea, creating the island's first micro-reserve. The bay in El Puertito used to be devoid of any marine life thanks to a plague of sea urchins. Having cleared the seabed of this invader, the waters are now home once more to a kaleidoscope of sea life including a family of green turtles, one of five of the world's seven existing species of turtles that live around Tenerife's coast. Members of the public can take a memorable 'Flyover' dive in crystal-clear waters to see these amazing creatures themselves.
With such immense demand to experience the incredible natural diversity, Tenerife has no choice but to utilise its natural resources in a responsible way and to protect the island's sublime beauty for the millions that return and the millions yet to come. Thankfully, not only have the wheels already been set in motion, but the momentum is gathering speed with each new project. Responsible tourism is very much Tenerife's guardian angel and ensures that its appeal can be shared by many.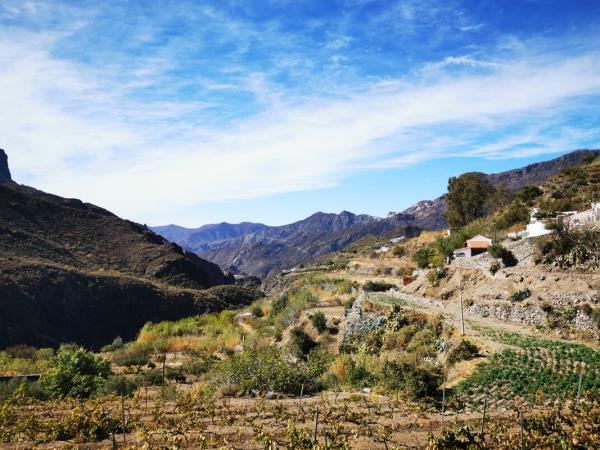 Hike volcano El Teide and discover La Gomera
From
US $

1210
8 Days
ex flights