Torres del Paine National Park
travel guide
Jagged rocky fingers, reaching into the Patagonian sky, glow blood-red in the early morning sunshine; at sunrise, Torres del Paine's iconic 'towers' are a beacon calling all visitors to Patagonia to their flanks. And for good reason. This vast UNESCO-listed national park protects vast hanging valleys, enormous glaciers calving into turquoise lakes, all overshadowed by dramatic granite peaks. All the while, haughty guanaco graze languidly on the open steppe and Andean condors soar overhead.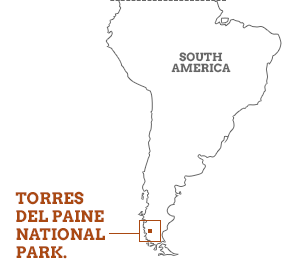 While most people come here for the spectacular hiking, Torres del Paine is also surprisingly kind to visitors who'd prefer not to trek for days-on-end

It all adds up to some of Patagonia's most glorious walking country – with the iconic four to five-day 'W' trek a popular way to combine the park's most scenic spots on foot. Alternatively, strenuous, scrambling day walks will take you to the base of the 'Torres' themselves. If you're not quite so foot-sure then the park's road network lends itself to self-drive exploration, with panoramic views of mountains and waterfalls from lovely miradores accessible by boat, or at the end of a gentle lakeside stroll.
Torres del Paine is...
a hiker's paradise of wild wind-blown steppe, jagged peaks, turquoise glaciers and breathtaking valleys.
Torres del Paine isn't...
untouched. This is one of Patagonia's most-visited national parks so don't expect to have its popular trails to yourself.
Our Torres del Paine National Park Vacations
Torres del Paine National Park
Map & Highlights
While Torres del Paine National Park encompasses a vast 1,814km
2
of backcountry wilderness, its main highlights are all in relatively – for
Patagonia
that is – close proximity. While some of Torres' most special spots are accessible via the park's network of gravel roads, others are only reachable on foot. And sometimes only after a pretty strenuous uphill hike. But picking highlights here is hard - different viewpoints each reveal a different take on the sweeping panorama of the horn-like peaks of Cuernos del Paine from Lago Nordenskjöld or Lago Pehoé, while the jagged fingers of the three Torres themselves, spectacular up close from the
Mirador Base las Torres
, can still be seen rising sharply – and much less strenuously – from the lovely Laguna Azul. All the while the 'W' trek takes it all in in one iconic route.
1. The 'W' trek
The Torres del Paine 'W' – named for the route it takes winding through the park's main valleys – is one of the most iconic walks in South America, if not the world. Challenging for its distance, and sections of steep, scrambling climbs, this four-to-five-day hike can be done in either direction. A highlight is the breathtaking Valle Francés, and the park's network of basic, yet comfortable hikers' refugios means camping is an option, but not obligatory.
2. Valle Francés
This vast glacial valley echoes with the boom of avalanches tumbling high up among its near-vertical cliffs. Accessed as part of the 'W' trek, or on a day hike from the ferry at Lago Pehoé, walking into the valley is strenuous and rocky. If your legs can reach it (it can be a 10-hour round trip), the 360° view from Mirador Britanico – surrounded by a natural amphitheatre of jagged rock – is utterly spellbinding.
3. Glaciar & Lago Grey
Hike high above the shores of Lago Grey and you're rewarded with beautiful views of the sweeping turquoise Glaciar Grey as it creaks its way down the valley. Alternatively, take the 2hour 45minute catamaran round trip which takes you up close to the towering, constantly calving glacier edge. Kayaking is also possible on the lake, as is ice hiking on the glacier itself.
4. Mirador Base las Torres
At dawn, the three 'Torres' which give this national park its name, glow red as they reflect the morning sun. The best view? From the Mirador Base las Torres, if you can hack the final steep rocky scramble in the dark. Or, forgo sunrise and enjoy the strenuous eight-hour return hike from the comfortable refugios and eco camp further down the valley. The way back, at least, is almost entirely downhill.
5. Patagonian wildlife
It may shy away from the Torres del Paine's main paths, but this park protects some of South America's most iconic species – including elusive pumas, the endangered, skittish, Chilean huemul deer and huge Andean condors. Spotting wildlife in Torres del Paine can take some patience, especially away from the more remote trails, but a few quiet moments can reveal grey and red foxes and, of course, the ubiquitous herds of guanaco.
6. Puerto Natales
Any Patagonia tour including Torres del Paine will inevitably end up in Puerto Natales – the sleepy, frontier-esque gateway just an hour and a half to the beautiful wilderness beyond. While unremarkable, Puerto Natales is a good place to stock up on any last-minute trekking supplies – although don't expect any bargains. For tasty pick-n-mix trail mix head to the dried fruit and nuts store – Frutos Secos – on Calle Esmerelda.
Our top Torres del Paine National Park Vacation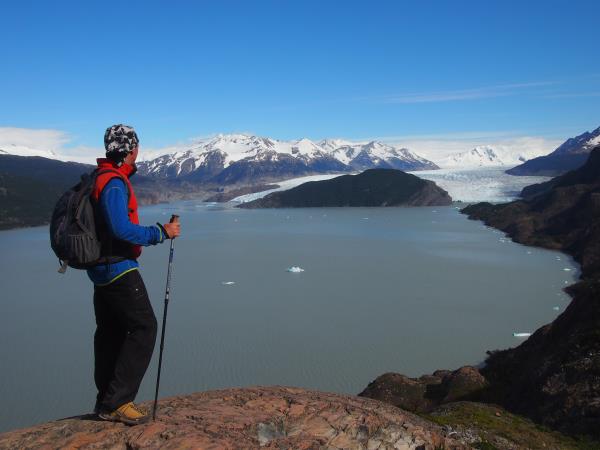 Atacama Desert, Patagonian Rainforest & National Parks
From
£

3399
21 days
ex flights
Tailor made:
This trip can be tailor made throughout the year to suit your requirements
If you'd like to chat about Torres del Paine National Park or need help finding a vacation to suit you we're very happy to help.

More about Torres del Paine National Park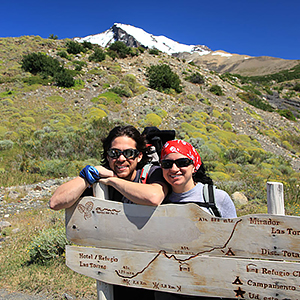 From the windy, yet warm summer months of December to February to the chillier, yet colourful autumn days in mid-March to April, we uncover the best time to visit Torres del Paine National Park.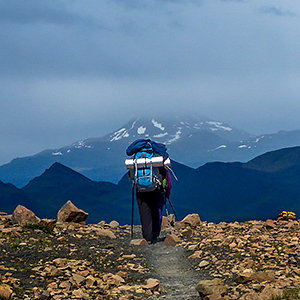 One of South America's most iconic hikes, the four to five day 'W' trek through Torres del Paine National Park encapsulates the best of Patagonian scenery in one epic journey.