In French, they use the word 'insolite' to describe an unusual vacation. Which sounds a bit like insolent. Rebelling against the norm.

By their very nature, all vacations are meant to be unusual. They were created out of a relatively modern desire to go in search of something different from the banality of everyday life. They respond to that desire for a vacation to be a 'dream come true'. We get that. We also get that staying in a cave in Andalucia might be a dream come true for one person, but hell on earth for another, for whom a week in the Arctic watching polar bears is breaking the humdrum with a bang. Unusual vacations do also go in trends, of course. However, with a collection of vacations and partners that can make the impossible possible, this unusual vacations guide aims to guide you beyond the trends to a place that truly taps into that 'other' you, not the trend setters, have been seeking.

See our unusual vacations guide for more details.
Our Unusual vacations guide Vacations
Responsible Travel, who knew?
Search engines do what they say on the tin. They allow you to search for the unknown. They proffer surprises. They reveal the unexpected. And, in the case of vacations, this is certainly no exception. Which is why we have decided to create this unusual vacations guide. Quite simply, people go in search of unusual vacations and then land on our site. So, instead of making you go on a treasure hunt around our garden of wonders, we have put them all into one piñata. Break it open and let a whole world of 'who knew?' fall out. Who knew you could watch grizzly bears en masse in Alaska, feasting at the annual salmon run? Who knew you could explore Jordan's Petra and Wadi Rum on a bike? Tour Lapland by rail? Or drive your own tuk tuk around Thailand? We also know from experience that one person's unusual might be another person's norm. The chances are, of course, once you have ventured into the unusual, there is no looking back.
Our top Unusual vacations guide Vacation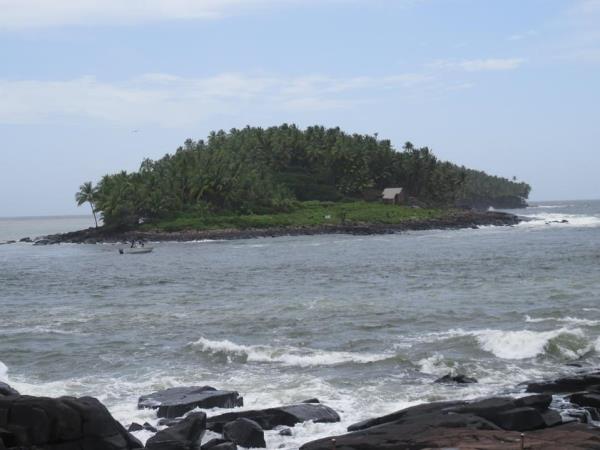 A unique tour of Guyana, Suriname and French Guyana
From
£

7895
15 days
ex flights
Small group travel:
2023: 9 Nov
2024: 18 Jan, 29 Feb, 14 Mar, 11 Apr, 22 Aug, 19 Sep, 14 Nov
If you'd like to chat about Unusual vacations guide or need help finding a vacation to suit you we're very happy to help.

Tales of the Unexpected
The trick is to look beyond the travel guide books when you are book browsing, and go to the shelf marked 'travel writing'. These are personal accounts of people's journeys, where they share both joyful and lonely moments. The quirky and the queasy. The wilderness and the wildly exciting. Here are a few of our favourite accounts by those who undertake the unusual.

Travel journalist Norman Lewis wrote an extraordinary collection of essays on his travels, collated in "A view of the world" (2004). As well as being Graham Greene's favourite journalist, one of his news articles "Genocide in Brazil" (1968) led to the creation of Survival International, a charity set up to protect indigenous people around the globe. 'Eight feet in the Andes' by the inimitable Dervla Murphy (2003) who recounts her travels through the Andes with her nine year old daughter, and a mule. 'Travels into Bokhara' was written by Alexander Burnes (2012) who was like the James Bond of the 1800's, working as a British spy in Afghanistan, Persia and Pakistan. 'American Indians and National Parks' by Robert H. Keller and Michael F. Turek (1999) – we all know about USA's national parks, but their real history brings a whole new perspective to their magnificence. Robert Macfarlane – putting emotions into landscapes is what he does best. He can have a country lane reduce you to tears. Or your heart soar as he explores a remote island. Take your pick of any of his books, but 'The Wild Places' (2008) is probably the one that will take you to places you never dreamed existed.
More about Unusual vacations guide