It was brilliant to really have a laugh with my parents on vacation. They usually try and do board games and stuff like that to have 'family time' – but mountain biking together and then jumping into a gorgeous lake at the end of the day was so much better. Montenegro was our best family vacation ever.

It is difficult to define 'different' when it comes to unusual family vacations. There is one thing that unifies all unique family vacations, though. And that is switching off. From screens, school and schedules. By going on a vacation that takes all of those out of the picture, you can share thrilling times together by doing things such as white water rafting, whale watching or wilderness walking. Saharan nights under the stars, sledding with huskies to see the Northern Lights or hiking through the Alps with a donkey. Do it with a tour operator who gets family needs, creates itineraries that really are about families and all vacation stress is gone. All that is left is family time and a lot of fun.
Our Unusual vacations guide family Vacations
Unusual activities for families
Going wild on water
Kayaking together as a family is a wonderful way to switch off, especially when you are handing over the reins of care to a responsible kayaking guide. Add a bit of white water rafting and wild camping to really up the alternative ante. Sea kayaking in Croatia, paddling on Montenegro's Lake Skadar or staying on, rather than cruising round, Galapagos Islands are all aqua adventures with a difference.
Walking can be fun
It can sometimes be a hard sell persuading children to go on a walking vacation. However, throw in a donkey to carry your bags as you hike through the Alps, walking on the Great Wall of China on a specialist family vacation, or a swim at the end of each day after a day of Croatian coastal clambering, and they start to warm to the idea. Walking will never seem like a drag again.
Winter wilderness
Although an annual ski trip is like a religion for some families, there are so many different types of winter adventures to be had. If Santa no longer visits your house, regenerate some seasonal magic in Finnish Lapland, sledding with huskies, learning about Sami culture or going on reindeer sleigh rides. Or stay in a tree hotel and go horse riding through the snowy woods where you are suspended, in Swedish Lapland.
Our top Unusual vacations guide family Vacation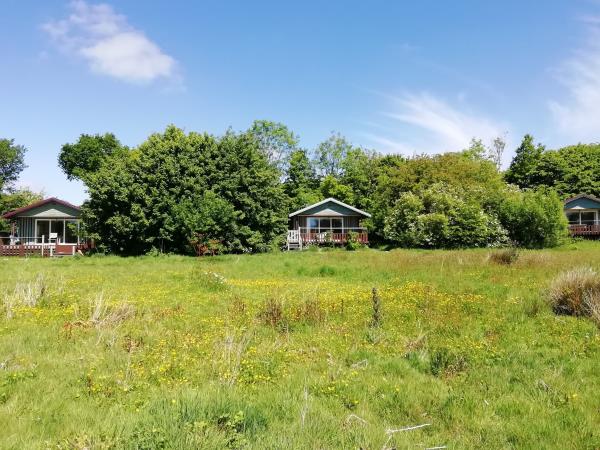 Quirky eco lodges, 1 with Hot Tub, on a Devon nature reserve
From
£

252

to

£

965
per accommodation per week
Accommodation
If you'd like to chat about Unusual vacations guide or need help finding a vacation to suit you we're very happy to help.

Unusual family vacations advice
Natalie Morawietz, co-founder of our supplier Infinite Adventures:
I highly recommend Alaska for an unusual family vacation in America, but not with very young children as you have to cover very long distances. We always give a safety talk regarding bears too, so you really need to be aware of the rules and you won't get into trouble. You don't need to be scared, however. My experience with wildlife generally is that it doesn't care about humans. It wants to be away from us. So, most of the time, if you stick to the rules, there is nothing to worry about. So, when we pick a lunch spot, it is always in an open space where we can see everything.
Liddy Pleasants from our supplier, Stubborn Mule shares her tips on an unusual family vacation, to China: "China is ideal for families as there is such an incredible variety of experiences and activities. You might be learning to stir-fry in the morning and floating on a bamboo raft in the afternoon. There is always something going on, whether it is exploring markets, sampling weird and wonderful foods (fried scorpion anyone?), joining in with morning tai chi, walking on the Great Wall or heading into the backstreets by cycle rickshaw. China is suitable as a destination for children of any age as long as the itinerary is carefully planned. Younger children will enjoy having a few days in the same place and traveling at a slower pace, whilst older children will want a range of activities and a bit more 'action'. The thing to remember is that you can't see the whole of China in one visit. It is a vast country and the best trips are those where visitors concentrate on fewer places and explore them in depth."
More about Unusual vacations guide