Wheelchair accessible travel guide
Just because you need a wheelchair to get around some or all of the time, doesn't mean your craving to see the world is any the less. So why you should you be confined to big multinational hotels and bland city breaks? Getting out of your comfort zone might take a little more preparation but as our guide to wheelchair accessible vacations shows, the opportunities are only growing.

From touring temples in Japan to seeing the Big Five in South Africa, or cruising Antarctica, if you're up to the challenge there's a trip to help you meet it.

The amount of planning involved can put people off pushing their boundaries. We hope that the advice in this guide will be useful in that regard, but our friendly and knowledgeable Travel Team are always available to answer your questions, as are the many specialist operators we work with. Whatever your concerns about a trip on our site, get in touch and we'll be happy to fill in the detail. Like Hannibal Smith, we love it when a plan comes together.
What does a wheelchair accessible vacation entail?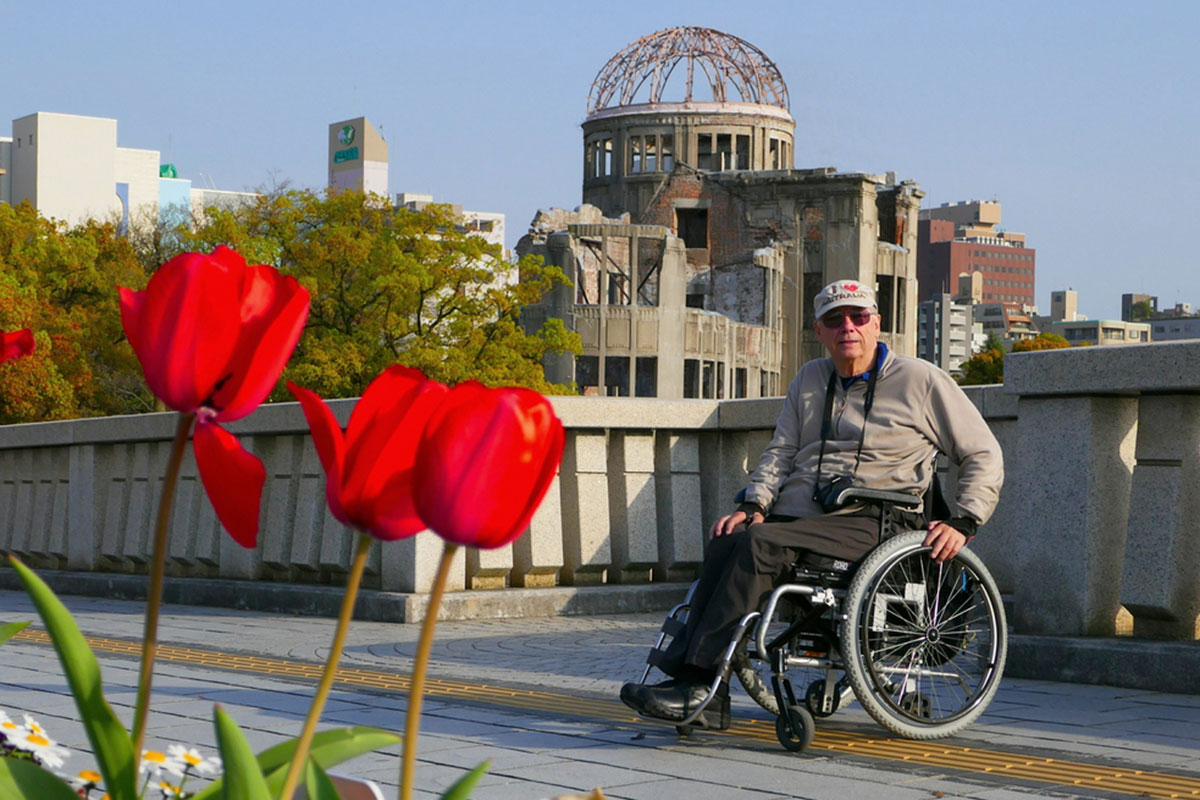 We're glad to be at the forefront of changing the way the tourism industry views travelers with different needs. Our
Accessible vacations guide
lays out much of our thinking on this area, particularly that we want to alter the perception that 'accessible' is simply shorthand for 'wheelchair friendly'.
Only 6 percent
of the UK accessible tourism market is made up of wheelchair users.
So why have we written a guide dedicated purely to wheelchair accessible vacations? Because this is one of the areas where we've noticed the biggest advances in recent years, and we think that's something which ought to be recognised. We want to turn the spotlight on destinations and operators that are taking positive steps, because the better-known their stories become, the more likely others are to follow suit.
Tailor made to your personal needs
Almost all of the wheelchair accessible trips that we feature are tailor made. That means that as well as giving you flexibility on your travel dates, the itinerary can be shaped around your personal interests and requirements. So if you want to add in a rest day here and there, or you want to hire a car with hand controls, or you want a private tour guide in a city where you're not confident you'll be able to get around easily, it's just a matter of arranging it with the operator.
Our Wheelchair accessible vacations Vacations
If you'd like to chat about Wheelchair accessible vacations or need help finding a vacation to suit you we're very happy to help.

Truly accessible accommodation
Unfortunately there's often a difference between what a tour operator thinks is wheelchair-accessible accommodation, and what the reality is. These trips ensure that you'll be usually staying on the ground floor, with lifts and ramps available so that no facilities are out of reach. They should have doorways either built or adapted to fit a wheelchair, bedrooms and bathrooms that allow for independence, and trained staff able to respond to your needs.
As much support as you need
While the level of support available to wheelchair users does vary from operator to operator, we're confident that those we're focusing on in this guide are prepared to go above and beyond to ensure your specific needs are met at every stage of the trip.

In Japan, for instance, you can use a company that will issue you with a comprehensive pre-departure guide, covering everything from where the ramps and lifts are at different train stations to suitable restaurants. They also provide a bilingual customer support team. In Catalonia you might stay at a center where the instructors for different activities have plenty of experience of working with people that have different abilities, while on a cruise of Antarctica some operators will do everything necessary to ensure that you can take part in all experiences, including ice excursions.
Practicalities
Doing your research before booking is doubly important when you are a wheelchair user. You will want to bring along tools for your wheelchair, and spare batteries if it's powered, as repairs and replacements can be costly in some countries. If you prefer not to bring your own wheelchair, perhaps because you don't need it all of the time, then you may be able to arrange to hire one on arrival. Note that in some places, particularly in parts of Africa, the electricity supply can be unreliable at times.

Support can range from door-to-door transfers and arranging private tours, to having a fridge in your room for medication. With enough advance notification our operators can meet your needs and ensure you have everything you require for an exciting trip.
More about Wheelchair accessible vacations