Wheelchair accessible safaris

One of the most exhilarating experiences of my life.

– Shabnum Ismail on an accessible Rwanda gorilla safari
The African bush, where the terrain is unpredictable and wild animals roam, might seem off-limits for wheelchair accessible vacations. In fact, safaris in Botswana, Rwanda, South Africa and several other African countries have never been so open for people with mobility issues, with many operators tailoring their tours to ensure that these bucket list experiences are open to all. Some parks do now have specially designed or adapted wheelchair accessible vehicles for their game drives but in the majority of cases you will simply be quickly lifted in and out by the rangers.
Wheelchair accessible safaris in Botswana
Botswana is well set up for wheelchair users, with adapted vehicles available including jeeps, boats and the mokoro canoes used to traverse the lagoons and waterways of the Okavango Delta. While you're game-watching your wheelchair is kept securely to avoid any damage.

You can push your boundaries with an epic, two-week safari vacation in Botswana that takes in the iconic Baines Baobabs, Moremi Game Reserve and spectacular Victoria Falls over the border in Zambia, or a shorter taster that focuses on the delta and Chobe National Park. The wildlife here includes giraffes, lions and the endangered white rhino.

You'll be able to stay in compact accommodations where tents are pitched close together, so you don't have many long journeys to make. Massages are available in some lodges, too, a very pleasant way to unwind after a day on the trail.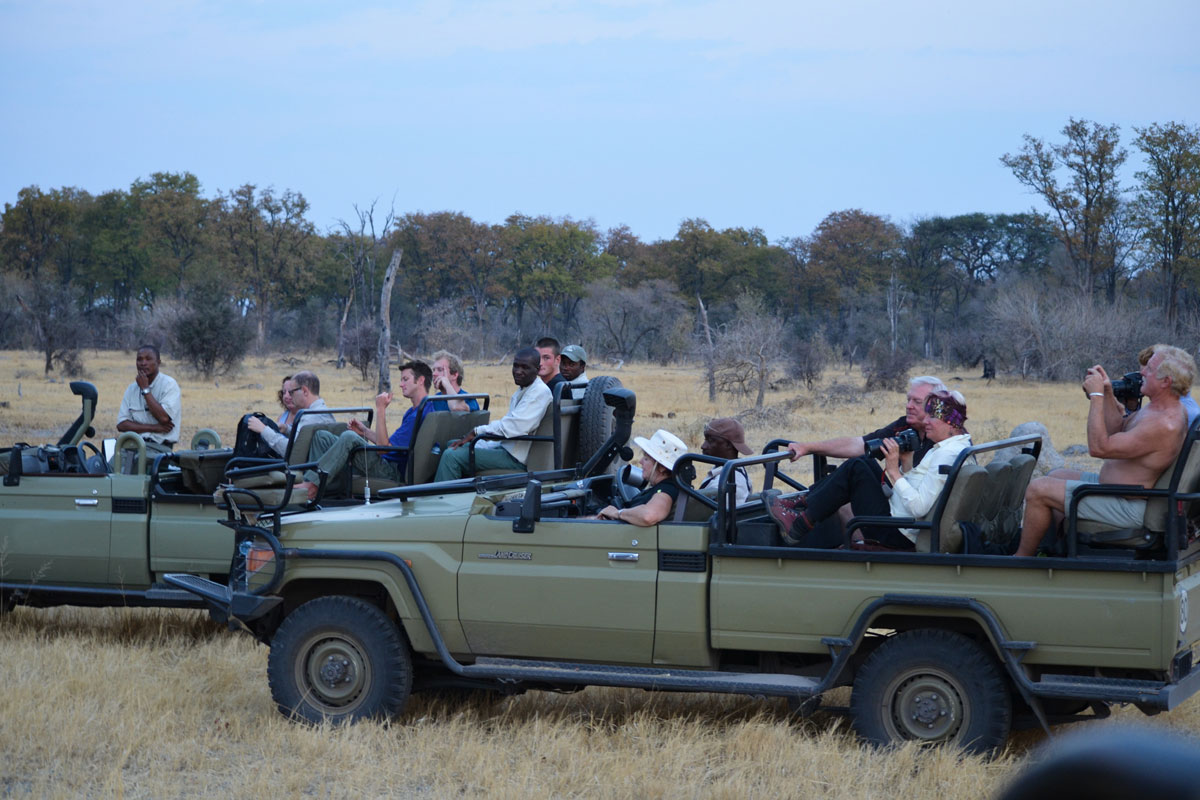 Wheelchair accessible safaris in South Africa
Okay, get ready for some temptation that's seriously hard to resist. With a wheelchair accessible safari in South Africa not only can you see the Big Five: lion, leopard, rhinoceros, buffalo and elephant, in Kruger National Park, but you can also drive the famously beautiful Garden Route, and even finish off with an idyllic beach retreat in Mauritius. But don't pull out your credit card just yet, there's more to tell.

The situation for wheelchair users in South Africa is still tricky at times, but improving. The number of safari lodges with level access is increasing, and wheelchair accessible or open plan, ground floor rooms are available in many places now. You can arrange door-to-door transfers for convenience, and tailor made itineraries ensure that the attractions, and the restaurants, that you visit are all accessible too.

Note that in most cases wheelchair users are physically lifted into and out of the safari jeeps by the rangers; adapted vehicles are still few and far between. For that reason it's important to let the operator know beforehand your approximate weight and the severity of your disability.
If you'd like to chat about Wheelchair accessible vacations or need help finding a vacation to suit you we're very happy to help.

Wheelchair accessible gorilla safaris in Rwanda
The magnificent landscape of Volcanoes National Park in Rwanda's Virunga Mountains provides dense forest habitat for one of the world's last populations of mountain gorillas. To protect the gorillas from too much intrusion and raise the maximum funds for their conservation, only a few permits for gorilla watching are granted every day, so you'll need to book early.

Naturally, the terrain here cannot be managed by wheelchairs, so throne chairs or rattan stretchers are used, ably and swiftly carried by porters. It's not an especially comfortable way to travel, and you'll want a secure hat to protect you from loose leaves and branches, but oh boy is it worth it once you get in sight of the gorillas. Just sitting in silence for an hour, watching man's closest cousin at rest a few metres away, is an incredibly moving and life affirming experience. The duration of the journey very much depends on where each group is located, and it can take between 30 minutes and several hours to reach them.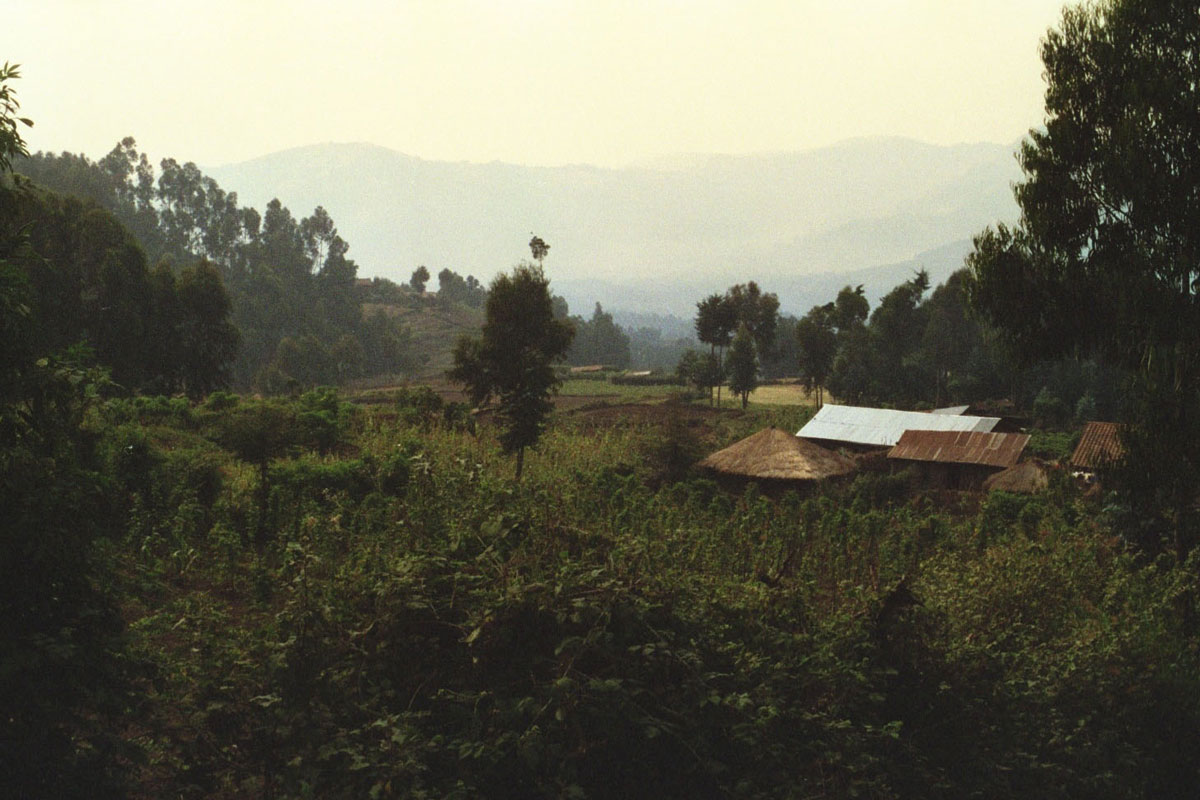 Wheelchair accessible safari practicalities
There's no point beating around the bush; life on safari is not without difficulties and compromises, and that goes double when you use a wheelchair. One example is that bush camps will usually have a nighttime curfew when lights must go out, meaning your evening routines must be completed before then. Bringing along a head torch will serve you well. If you use an electric wheelchair, your opportunities for charging batteries are also likely to be quite limited.

Game drives in the early mornings and at dusk can last between two and three hours, and toilet stops will usually involve ducking behind the nearest tree. Rangers will always be ready to assist you if you need to go. Bathing can also be difficult when you're in remote areas where camp conditions tend to be pretty basic. Depending on your level of accommodation, you may need to adjust to bed or bucket baths for a few days.
More Wheelchair accessible vacations articles