"Enjoy the luxury of unrushed, personalised guided diving to suit you and your family in the beautiful Red Sea."
Highlights
Max 4 divers to one PADI instructor | PADI 5* gold palm, family-owned resort | Daily beach breakfasts | Bars & restaurants of Dahab within easy reach | Options for boat safari, Ras Abu Galum national park visit, safari organised upon request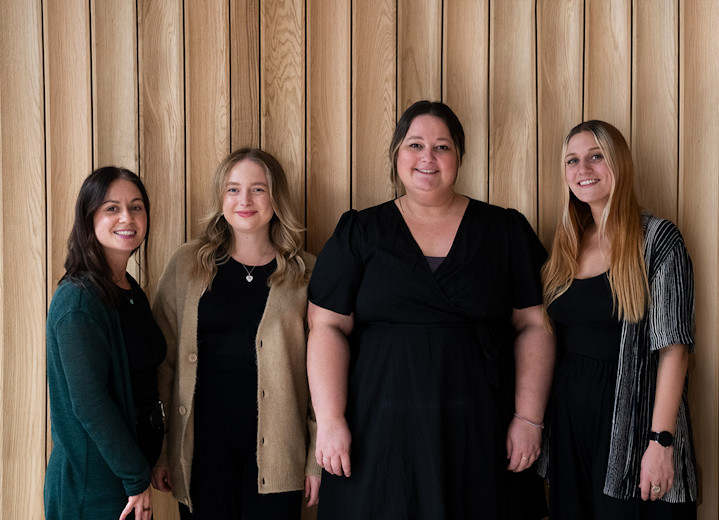 Departure information
This trip can be tailor made throughout the year to suit your requirements
Single use plastic-free:
We feel in many ways that scuba divers and even snorkellers are most aware of the impact of plastics on our oceans as they see the effects for themselves first-hand. We have been aware of the issue for quite some time and as such have put a number of plastic reduction and eradication schemes into place at our resort.
preserving food:
We use re-useable tubs for our food and try to use paper for preserving food stuffs. Glass pots are used for our jams and butter at breakfast and ceramic dishes for our ketchup.
Bags:
We provide cotton bags in guests' rooms for local shopping, so they can say 'no' to plastic shopping bags. We also use these and cardboard boxes to transport the shopping we do for the club.
Tea & coffee:
Our rooms also feature a coffee and tea making tray without any plastic in sight. We offer coffee in a jar and a carton of milk, rather than the single use plastic pots.
Straws:
We have been plastic straw-free for more than 3 years now. We have also persuaded many cafés and restaurants in Dahab to follow suit and go 'straw free' too….and our 3 kids 11,14,19 are all committed to this and regularly make sure the cafes are on track.
Water bottles:
We write to our guests before their vacation and ask them to bring their own re-fillable water bottles with them which they can fill up from our main water station in the club. For now this reduces the usage of plastic bottles greatly, but it is not perfect. We are looking at investing in a water filter system which will provide drinking water on tap and we are also looking to find a supplier of re-useable water bottles here in Egypt too.
Rubbish:
We make sure to always pick up any rubbish we see on the shores or in the water, not only does every little help, but guests see and follow our example.
Education:
We continue to look for ways to reduce our impact on the environment, both with reduced plastic use as well as energy saving techniques. Our biggest goal alongside these is to raise awareness, not only amongst guests, but also our team who are both Egyptian and Bedouins….and the effect of this growing awareness is starting to show.
Responsible tourism
Responsible tourism: Family learn to scuba dive vacations
Environment
We are fully committed to reducing the impact of tourism on this precious environment in Dahab and indeed the whole coast of the Red Sea.
To this end we try very hard to not use any plastics but especially the dreaded single use plastics and look for every opportunity to reduce or even eradicate our footprint and also from our guests too.
How do you see responsible tourism in action on this trip?
Everywhere from the rooms encouraging less waste of water, less electricity on air con, to cotton bags provided for shopping locally.
Does this trip visit or show support for one of our projects or any local projects?
We support local initiatives such as beach and sea clean ups, providing help and biodegradable bags for clean ups.
We have encouraged many cafes etc. to stop using single use plastic esp. the dreaded plastic drinking straw which we have not used ourselves for years.
Does the trip visit anywhere where the fees paid will help with restoration/conservation?
Fees are paid locally to everyone we use, all our drivers are Bedouin for example, we pay for use of tents and shelters and tea making by our Bedouin friends on every safari. Ultimately as the indigenous people of the Sinai, this filters down and allows an ancient culture and way of life to continue.
Local economic development? Do you use local leaders on this trip? Have they had training?
We use local Bedouin and Egyptian guides and drivers for all our safari and dive work.
Do the leaders give a Responsible Travel briefing?
All our guides are eco-friendly and all encourage rubbish pickups on the shore and in the sea, leading by example.
Our diving is designed to make sure that divers understand how to dive without touching or harming any of the precious aquatic life.
Do travelers receive a Responsible Travel Code of Conduct?
Yes, we suggest many ways that guests can follows our eco guidelines via a 'How to be a responsible tourist' leaflet in their room.
What does the accommodation do to minimise its impact? Has it got good environmental/social practices?
We conserve water by using well water to water our plants. We ask our guests to have their air con set higher (26 degrees +) so it does not use as much energy.
We recycle all our food scraps to our ducks and goats. All our food is purchased locally. Every item in the club is sourced locally if possible too, allowing small local businesses to flourish i.e. bedding, towels, food, supplies etc.,
What is the group size and how does this impact on the community and environment?
We are the only dive club in the Red Sea which stipulates a maximum number of divers to Instructor of just 4-1…this minimizes any potential for damage to the precious reef as well as enhancing the divers experience and making them better divers, for everywhere they might go afterwards.
As a company, what is your environmental policy in your office?
Refuse, Reuse, Recycle
As a company, do you support any charities or projects?
We offer help to any local groups needing it for clean ups etc., we are always on the lookout for projects which need our help…for example we are currently looking at the St Catherine's area and how we can support one of the many garden/Bedouin projects running there.
Community
We feel a massive responsibility to the environment we work in, as it is so precious.
We are not flighty dive club owners just looking to make a fast buck and move on. Our home is here in Dahab and we have lived and raised our family here (2 girls and a boy). All our kids are very aware of how precious this environment is and as they are bi-lingual, they are able to chat away to the local Bedouin and Egyptian kids about why it is wrong to fish, why not to throw rubbish in the sea etc. and is very effective, coming from a kid.
Is the accommodation locally owned? Do you use local restaurants/shops/markets/transport etc.?
Yes the accommodation is owned by an Egyptian family, with strong ties to the Bedouin community, formed over 25 years here.
We also encourage our guests to use the local restaurants, markets and shops whilst they are here. When they are diving we take them to local cafes to eat and drink, this way they have rest and have shade between dives.
We also recommend other places than our own for eating out in the evening.
We offer help to any local groups needing it for clean ups etc., we are always on the lookout for projects which need our help…for example we are currently looking at the St Catherine's area and how we can support one of the many garden/Bedouin projects running there.
Popular similar vacations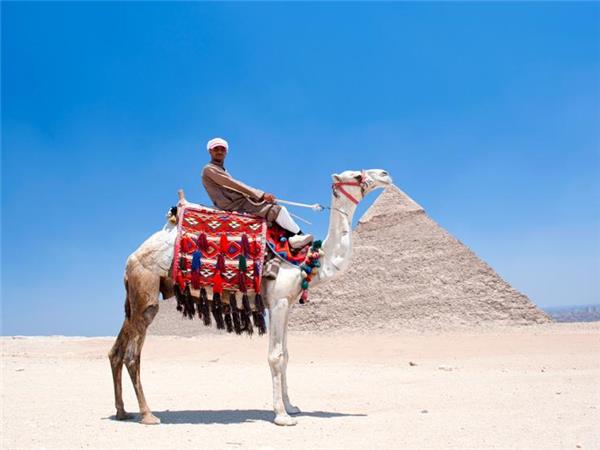 Discover Egypt on this amazing 9 day tour
From £799 - £999 9 days excluding flights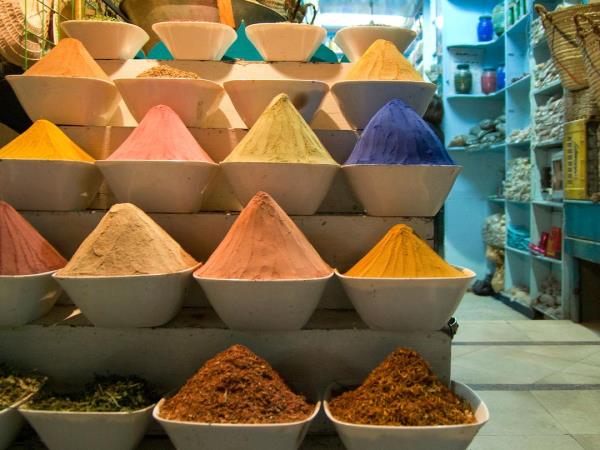 A whirlwind tour of the best Egypt has to offer
From US $999 - US $1199 8 days excluding flights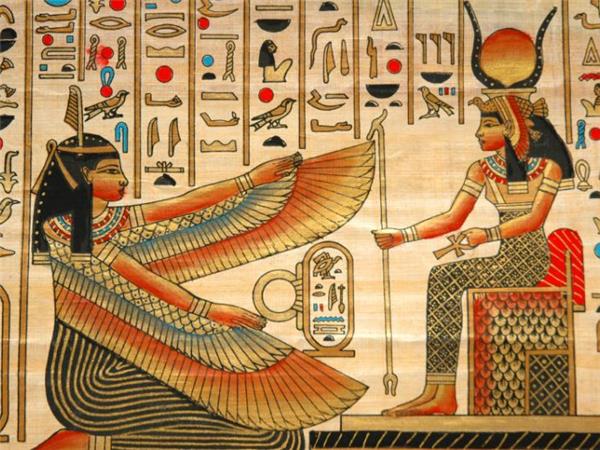 An Egyptian adventure the whole family will remember
From £1199 - £1299 12 days excluding flights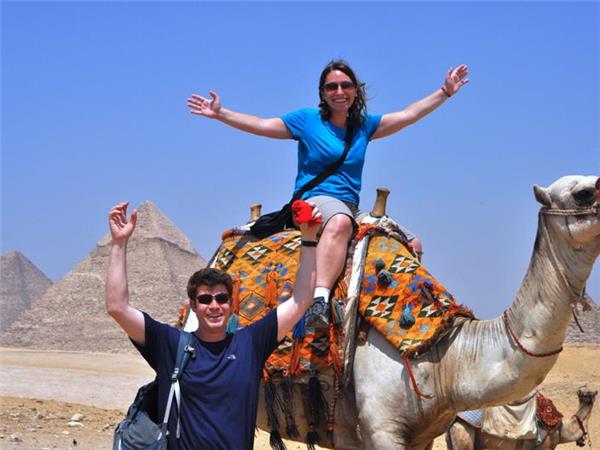 Cairo and the Nile Valley with a Red Sea beach extension
From £879 - £1099 13 days excluding flights