Family learn to scuba dive vacations
Enjoy the luxury of unrushed, personalised guided diving to suit you and your family in the beautiful Red Sea.
Max 4 divers to one PADI instructor
PADI 5* gold palm, family-owned resort
Daily beach breakfasts
Bars & restaurants of Dahab within easy reach
Options for boat safari, Ras Abu Galum national park visit, safari organised upon request
£

795
To
£

850
excluding flights
£805 per person, based on a family of 4 sharing a Family Suite for 7 nights, B&B & airport transfers.
Includes: PADI Open Water Course, dive equipment hire during course, Open Water eLearning App and PADI certification.
Description of Family learn to scuba dive vacations
Map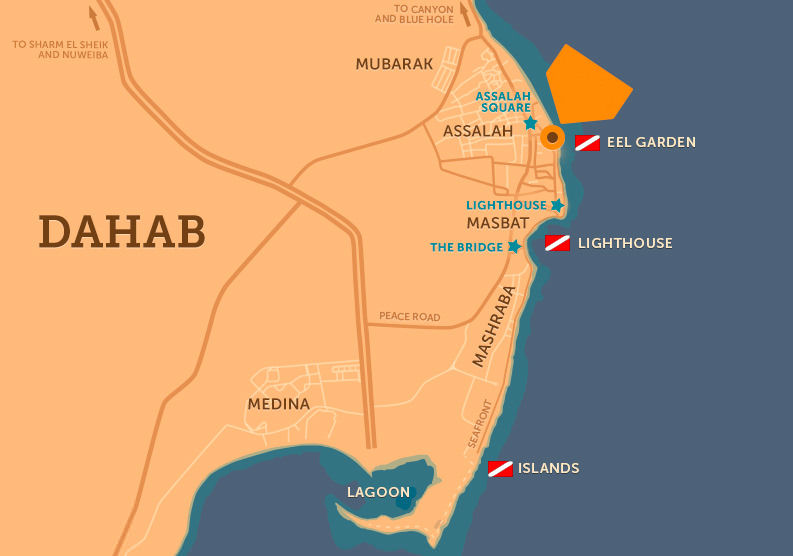 Price information
Departure information
This trip can be tailor made throughout the year to suit your requirements
Vacation information
Single use plastic-free:
We feel in many ways that scuba divers and even snorkellers are most aware of the impact of plastics on our oceans as they see the effects for themselves first-hand. We have been aware of the issue for quite some time and as such have put a number of plastic reduction and eradication schemes into place at our resort.
preserving food:
We use re-useable tubs for our food and try to use paper for preserving food stuffs. Glass pots are used for our jams and butter at breakfast and ceramic dishes for our ketchup.
Bags:
We provide cotton bags in guests' rooms for local shopping, so they can say 'no' to plastic shopping bags. We also use these and cardboard boxes to transport the shopping we do for the club.
Tea & coffee:
Our rooms also feature a coffee and tea making tray without any plastic in sight. We offer coffee in a jar and a carton of milk, rather than the single use plastic pots.
Straws:
We have been plastic straw-free for more than 3 years now. We have also persuaded many cafés and restaurants in Dahab to follow suit and go 'straw free' too….and our 3 kids 11,14,19 are all committed to this and regularly make sure the cafes are on track.
Water bottles:
We use glass bottles with purified, filtered water throughout our club. Glass re-fillable water bottles are provided in the guests rooms and we have water stations available 24 hours a day for re-filling. We do ask guests to bring their own re-fillable water bottles for their own personal use but do also sell vacuum cooler bottles 500 ml if they forget or don't have any. Even our restaurant will only sell water from glass bottles and we also provide a fill up service for a small fee, for guests not staying with us.
Rubbish:
As well as picking up rubbish whenever we see it, in or out of the water, we also are heavily involved in many local schemes to improve Dahab. One of these, 'Plastic Free Planet', is run by a Sea Shepherd member and involves the local kids being paid to pick up rubbish. This scheme means that the kids who would have been fishing for money are now employed to pick up rubbish. This raises awareness of the problem with the next generation as well as keeping the beaches super clean.
Education:
We continue to look for ways to reduce our impact on the environment, both with reduced plastic use as well as energy saving techniques. Our biggest goal alongside these is to raise awareness, not only amongst guests, but also our team who are both Egyptian and Bedouins….and the effect of this growing awareness is starting to show.
Change Making:
In response to Responsible Travel's call to reduce no single use plastics, we conducted some research and are pleased to say that we have managed to eradicate plastic drinking bottles at our resort. We now provide glass water bottles both in the guest rooms and our restaurant, have re-fillable steel bottles for sale and offer refill stations throughout our club.
Reviews
2 Reviews of Family learn to scuba dive vacations
---
Reviewed on 02 Sep 2022 by
Jane Harrison
1. What was the most memorable or exciting part of your vacation?

Diving in the Red Sea, seeing a turtle, a blue-spotted ray and several octopi.


2. What tips would you give other travelers booking this vacation?

This vacation is for divers or extremely keen snorkellers, if you are not doing either of those activities I think you would get bored fairly easily. Don't expect luxurious accommodation, the rooms were very dark - I'm sure in an effect to keep them cool, but the people running the resort were delightful and couldn't do enough for you.


3. Did you feel that your vacation benefited local people, reduced environmental impacts or supported conservation?

Yes, all the workers in the resort were local, when we wanted to go on a trip or needed a driver, they had lots of friendly local contacts. They tried to encourage
recycling but I'm not sure how successful this was. There was a concerted effort to clean up the beach after an oil spill and everyone was clearly concerned.


4. Finally, how would you rate your vacation overall?

It was a great experience made all the more special by the staff in the resort but also the people we met: ex-pats, Egyptian vacationmakers and locals as well.
The welcome couldn't have been better.
---
Reviewed on 12 Aug 2022 by
Tim Butcher
1. What was the most memorable or exciting part of your vacation?

Being down 'in' the coral at 'The Islands' site was nothing short of incredible. In addition to a myriad of enormous corals, we saw a turtle, moray eels, octopus
and of course thousands of varied fish!Absolutely fantastic.



2. What tips would you give other travelers booking this vacation?

Finish your PADI online theory training before you go. Snorkel from the hotel beach at high tide to see a coral reef and cliff similar to the dive sites.The cash points work well and give a good exchange rate. Pay a little more for wine at the
off licence (£12ish in 2022) and it is drinkable. The off licence near Lighthouse takes cards.Try the restaurant'Shark' one night for great fish.Take a string bag with you to pick litter from the sea




3. Did you feel that your vacation benefited local people, reduced environmental impacts or supported conservation?

The reef is why many people visit Dahab but I'm not clear how it is being conserved. I certainly saw some coral broken (accidentally no doubt) by
divers. Certainly there is litter present in the water, and plastic is everywhere in the mountains surrounding Dahab.

Our dives were booked at part of the vacation, so I hope the instructors are well paid, but don't know for sure and tipped them, the waiters and the hotel chef




4. Finally, how would you rate your vacation overall?

The diving is incredible and the owners of the dive company were friendly and welcoming. For a vacation where WiFi is important if you are finishing your PADI online course, it was disappointing. Having 4 O-rings blow before dives was disconcerting but not dangerous. They continue to use the yoke system - my
instructor explained this never happens with the DIN system.The litter was heartbreaking and Dahab need to renew their efforts to keep plastic from the
streets and sea.Egyptian and Bedouin people are friendly and cheerful, but
the security arrangements are overcooked. There is a pointless and time wasting checkpoint leaving Sharm. We had our passports checked 7 times whilst leaving Sharm airport for London. Jobs for the boys and they are unusually moody with
a bit of power.
Read the operator's response here:
We are really pleased that you enjoyed the diving and that you found us friendly and welcoming.
Dahab is not perfect as it is still a very young community, therefore a lot of what we expect from a developed country is still in its early days here. Rubbish, does not come exclusively from Dahab, but is brought in on the tide and wind from surrounding countries.
Some of the 'broken coral' at Islands for example, is in fact due to earthquake damage and not divers. But diver related damage is one of the reasons that we employ a max ratio of 4-1 divers; in fact you had your own guide even though you were only 3 in your family, and this eradicates any potential damage as well as enhancing the dive experience.
We have always paid our dive instructors above the 'normal rate' thus ensuring that we only have the best guides and instructors. But tips are always a nice way to show your appreciation.
We are committed to improving the situation, both with our own efforts including; regular clean ups, both on land as well as in water pick up using nets supplied with every diver. We also are affiliated with several clean up groups such as; EcoDahab, HEPCA, Dahab Defenders and the Bedouin Clean Up group.
We spend a lot to make sure equipment is of the highest standard and regularly replace and upgrade our dive equipment, however sometimes fails happen due to the conditions we work in ie sand or grit entering the o rings. It is however very rare and we always have a backup plan just in case.


---
Responsible Travel
As the pioneers of responsible tourism, we've screened this (and every) vacation so that you can travel knowing it will help support the places and people that you visit, and the planet. Read how below.
Planet
We are fully committed to reducing the impact of tourism on this precious environment in Dahab and indeed the whole coast of the Red Sea.

To this end we implemented many ideas to avoid plastics...especially the dreaded single use plastics and look for every opportunity to reduce or even eradicate our footprint and also from our guests too. We have managed to STOP using plastic water bottles! This is huge as the impact of literally millions of single use water bottles is a worldwide problem. We now provide both glass bottles in the guests rooms as well as only providing water in glass bottles for our outside guests. We offer a free re-fill for any guests and a small cost for outside guests...any profit goes back into supplying more water stations.

How do you see responsible tourism in action on this trip?
Everywhere from the rooms encouraging less waste of water, less electricity on air con, to cotton bags provided for shopping locally.

Does this trip visit or show support for one of our projects or any local projects?
We support all local initiatives such as beach and sea clean ups, providing help and biodegradable bags for clean ups.
We have encouraged many cafes etc. to stop using single use plastic esp. the dreaded plastic drinking straw which we have not used ourselves for years.

Does the trip visit anywhere where the fees paid will help with restoration/conservation?
Fees are paid locally to everyone we use, all our drivers are Bedouin for example, we pay for use of tents and shelters and tea making by our Bedouin friends on every safari. Ultimately as the indigenous people of the Sinai, this filters down and allows an ancient culture and way of life to continue.

Local economic development? Do you use local leaders on this trip? Have they had training?
We use local Bedouin and Egyptian guides and drivers for all our safari and dive work. They are all trained in taking care of guests...a skill set handed down from father to son.

Do the leaders give a Responsible Travel briefing?
All our guides are eco-friendly and all encourage rubbish pickups on the shore and in the sea, leading by example.
Our diving is designed to make sure that divers understand how to dive without touching or harming any of the precious aquatic life.

Do travelers receive a Responsible Travel Code of Conduct?
Yes, we suggest many ways that guests can follows our eco guidelines via a 'How to be a responsible tourist' leaflet in their room.

What does the accommodation do to minimise its impact? Has it got good environmental/social practices?
We conserve water by using well water to water our plants. We ask our guests to have their air con set higher (26 degrees +) so it does not use as much energy.
We recycle all our food scraps to our ducks and goats. All our food is purchased locally. Every item in the club is sourced locally if possible too, allowing small local businesses to flourish i.e. bedding, towels, food, supplies etc.,

What is the group size and how does this impact on the community and environment?
We are the only dive club in the Red Sea which stipulates a maximum number of divers to Instructor of just 4-1…this minimizes any potential for damage to the precious reef as well as enhancing the divers experience and making them better divers, for everywhere they might go afterwards.

As a company, what is your environmental policy in your office?
Refuse, Reuse, Recycle

As a company, do you support any charities or projects?
We offer help to any local groups needing it for clean ups etc., we are always on the lookout for projects which need our help…for example we are currently looking at the St Catherine's area and how we can support one of the many garden/Bedouin projects running there.

- Sourcing locally grown or produced food (with lower food miles)
We are based in a desert, far from any farm but we do support the local organic farm initiative set up in nearby Nuweiba. We buy all our fruit and veg locally, supporting independent businesses.

- Offering vegetarian/plant-based and low dairy foods (which reduce CO2 emissions)
We cater for all types of diet including vegetarian, vegan and anyone who is lactose intolerant and require low dairy foods, many folk choose these diets to help reduce CO2 emissions. We also recommend local vegan places, we have 2 superb ones in town: The Vegan Lab and Marine Garden, which is run by a lady who volunteers for Sea Shepherd.

- Reducing transport emissions - encouraging rail, public transport, walking, cycling, electric cars; and designing itineraries that reduce internal flights
Many of our guests come from Cairo and therefore drive here or take the bus. Once they are here, we encourage the use of bikes, via local hire shops which is a great way to get around Dahab.

- Using renewable energy - either generating it yourself (solar) or switching energy supplier
Solar power is not yet available easily for businesses of our size, but we are constantly monitoring it and will be investing as soon as it is available and viable.

- Reducing energy use - energy efficient buildings, heating, air conditioning, fridges, hot water, low energy bulbs, laundry, etc.
Our Garden rooms are energy efficient as they are built with a curved design which reduces the heat, and the need for AirCon.
We also ask that guests keep their A/C at 27-28 not below as this puts less strain on the environment and is better for them too. We also reserve the right to turn off their A/C if they have left it on when they go out.
We use energy efficient lightbulbs throughout the club.
Laundry is done locally, by a family run business, which means there are full loads.
All our laundry is dried naturally in the sun ?

- Hiring local staff & guides to reduce international travel
All our staff are local, our team have family living in Dahab and use bikes to go back and forth from work to home. Our Bedouins staff all live locally too.

- Anything else you have thought of (we'd love to learn more)!
We are constantly looking at way we can be more eco-friendly and have listed many above. Our next big project will be Solar Power, which is starting to become more possible in Egypt and let's face it, we have more sunny days than any other country, so hopefully it won't be long until this is supported for small businesses like our very soon.

We are excited to be a part of the Green Fins International initiative.
Green Fins is a proven conservation management approach – implemented internationally by The Reef-World Foundation and the UN Environment Programme – which leads to a measurable reduction in the negative environmental impacts associated with marine tourism. It aims to protect coral reefs through environmentally friendly guidelines promoting sustainable diving and snorkelling. It provides the only internationally recognised environmental standards for marine tourism and its robust assessment system measures compliance.
Having passed a strict audit in March 2022 to establish that we are both following eco protocols, as well as continuously looking for new ways to be more eco.
Obviously COVID had an impact on our existing practices, for example we had managed to irradicate plastic bottles and replaced them with glass bottles but this was not accepted by the CDWS who police diving facilities in Egypt.
So we found a way round this by providing water dispensers in every room, so now our guests can continue to use their refillable bottles in the comfort of their own room.
We have replaced the obligatory single jams, ketchup, mayo etc with squeezy bottles which are sterilised and reused for example.
Our latest endeavour is the rubbish collection nets which we attach to every BCD, ensuring everyone can make a difference and pick up any rubbish found in the sea.

People
We feel a massive responsibility to the environment we work in, as it is so precious.

We are not flighty dive club owners just looking to make a fast buck and move on. Our home is here in Dahab and we have lived and raised our family here (2 girls and a boy). All our kids are very aware of how precious this environment is and as they are bi-lingual, they are able to chat away to the local Bedouin and Egyptian kids about why it is wrong to fish, why not to throw rubbish in the sea etc. and is very effective, coming from a kid.

Is the accommodation locally owned? Do you use local restaurants/shops/markets/transport etc.?
Yes the accommodation is owned by an Egyptian family, with strong ties to the Bedouin community, formed over 25 years here.
We also encourage our guests to use the local restaurants, markets and shops whilst they are here. When they are diving we take them to local cafes to eat and drink, this way they have rest and have shade between dives.

We also recommend other places than our own for eating out in the evening.

We offer help to any local groups needing it for clean ups etc., we are always on the lookout for projects which need our help…for example we are currently looking at the St Catherine's area and how we can support one of the many garden/Bedouin projects running there.
Popular similar vacations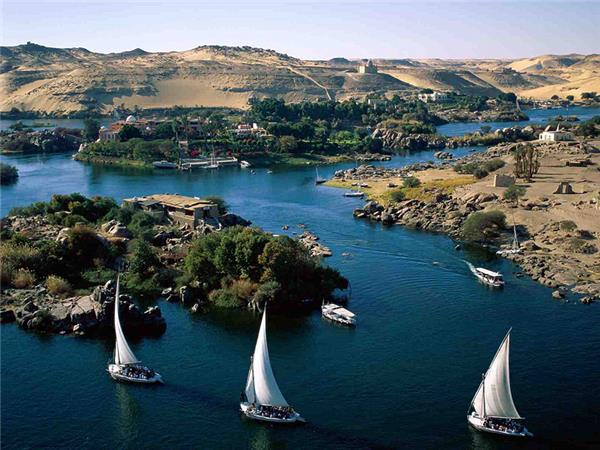 From US $2249 - US $3049 9 days excluding flights
Discover ancient temples & tombs & travel by Nile cruise boat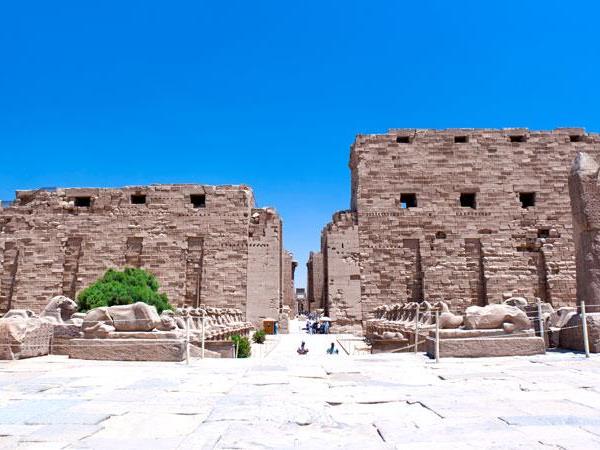 From £1154 - £1479 10 days excluding flights
Culture, history and beaches of Egypt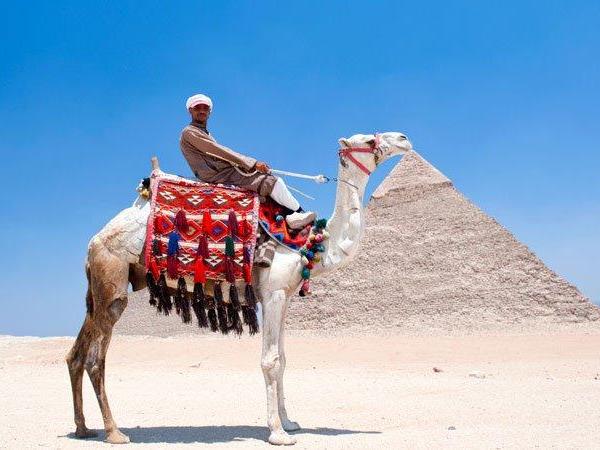 From £1449 - £1699 10 days excluding flights
Discover Egypt on this amazing 10 day tour