"Enjoy the luxury of unrushed, personalised guided diving to suit you and your family in the beautiful Red Sea."
Highlights
Max 4 divers to one PADI instructor | PADI 5* gold palm, family-owned resort | Daily beach breakfasts | Bars & restaurants of Dahab within easy reach | Options for boat safari, Ras Abu Galum national park visit, safari organised upon request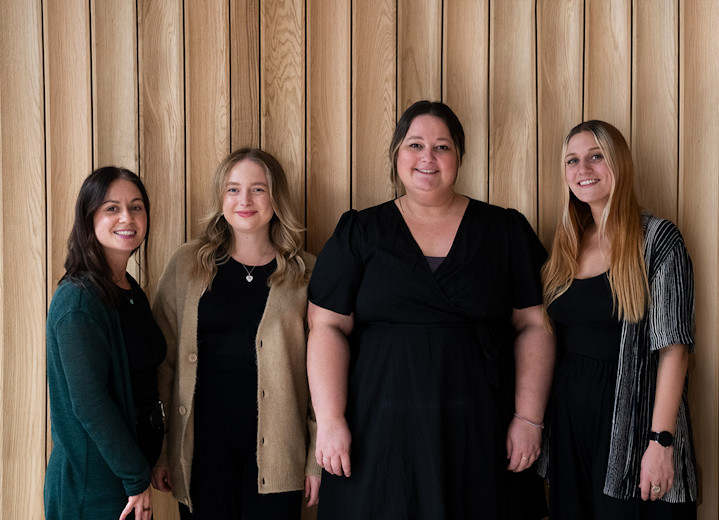 Departure information
This trip can be tailor made throughout the year to suit your requirements
Single use plastic-free:
We feel in many ways that scuba divers and even snorkellers are most aware of the impact of plastics on our oceans as they see the effects for themselves first-hand. We have been aware of the issue for quite some time and as such have put a number of plastic reduction and eradication schemes into place at our resort.
preserving food:
We use re-useable tubs for our food and try to use paper for preserving food stuffs. Glass pots are used for our jams and butter at breakfast and ceramic dishes for our ketchup.
Bags:
We provide cotton bags in guests' rooms for local shopping, so they can say 'no' to plastic shopping bags. We also use these and cardboard boxes to transport the shopping we do for the club.
Tea & coffee:
Our rooms also feature a coffee and tea making tray without any plastic in sight. We offer coffee in a jar and a carton of milk, rather than the single use plastic pots.
Straws:
We have been plastic straw-free for more than 3 years now. We have also persuaded many cafés and restaurants in Dahab to follow suit and go 'straw free' too….and our 3 kids 11,14,19 are all committed to this and regularly make sure the cafes are on track.
Water bottles:
We use glass bottles with purified, filtered water throughout our club. Glass re-fillable water bottles are provided in the guests rooms and we have water stations available 24 hours a day for re-filling. We do ask guests to bring their own re-fillable water bottles for their own personal use but do also sell vacuum cooler bottles 500 ml if they forget or don't have any. Even our restaurant will only sell water from glass bottles and we also provide a fill up service for a small fee, for guests not staying with us.
Rubbish:
As well as picking up rubbish whenever we see it, in or out of the water, we also are heavily involved in many local schemes to improve Dahab. One of these, 'Plastic Free Planet', is run by a Sea Shepherd member and involves the local kids being paid to pick up rubbish. This scheme means that the kids who would have been fishing for money are now employed to pick up rubbish. This raises awareness of the problem with the next generation as well as keeping the beaches super clean.
Education:
We continue to look for ways to reduce our impact on the environment, both with reduced plastic use as well as energy saving techniques. Our biggest goal alongside these is to raise awareness, not only amongst guests, but also our team who are both Egyptian and Bedouins….and the effect of this growing awareness is starting to show.
Change Making:
In response to Responsible Travel's call to reduce no single use plastics, we conducted some research and are pleased to say that we have managed to eradicate plastic drinking bottles at our resort. We now provide glass water bottles both in the guest rooms and our restaurant, have re-fillable steel bottles for sale and offer refill stations throughout our club.
Accessible overview:
We designed our boutique hotel for folk with limited mobility in mind. We want our guests to feel comfortable staying and diving with us, no matter their physical limitations. My father-in-law walks on one leg as a result of childhood polio so I guess he's partly responsible for the inspiration.
Please note that where one to one instruction is required, the price of the vacation will be a little higher - please talk to us for more information.

Limited mobility:
Our team, who have been with us for many years, have a wonderful 'can do' attitude to helping folk and not making a big thing of it. We have several guests in wheelchairs who come to us every year for this reason. Our infrastructure makes it much easier too; the whole hotel is one level and a slight ramp to the equipment cleaning area. All our doors are extra wide 1 meter +. Our Garden Rooms have one level and an open wet room style bathroom, with grab rails and low basins. Most transport here is done in a pick-up which means it is super easy to pop the wheelchair in the back. The diving here is shore based, which again makes it easier to get in and out of the water and there are always helping hands available.



Wheelchair:
We built our property with wheelchair users in mind and as well as the facilities detailed above, we do also cater for wheelchair users who wish to dive. Despite trying hard to keep the prices the same, there has to be a slight increase in dive prices as most wheelchair users need 1-1 help form their instructor...so we can adapt the trips we already have, but might need to add a slight uplift to the dive prices. Please talk to us for more information.
Blind/ limited vision:
We have had guests with limited vision before and we managed to adapt their depth gauge for diving so they could feel the bumps on it and know what air they had etc. The hotel itself is small and easy to find your way around, testament to that is our blind cat, Lady, who knows every cranny and finds her way around easily ;)
Deaf/limited hearing:
At least half of our staff have written English skills and this will help deaf guests to communicate. Also, scuba divers are all well versed in basic sign language for communicating underwater.
Our local community is made up of a mix of many nationalities from all over the world... so we all have lots of experience crossing language/communication barriers. There are also many deaf folk in our local Bedouin community and so it is very natural to communicate in sign language.
Cognitive conditions:
We encourage our prospective guests to let us know if they have any cognitive conditions or special requirements so we can cater to their needs as best as possible. We try to cultivate a relaxed atmosphere and allow our guests to guide how much or little interaction they want.
Our place has a maximum capacity of 22 guests so even during a peak season, it's not overwhelming with regards to the number of people around the resort. We have many quiet areas around our resort – At the rear of our Garden Rooms, there is a small, private space to just sit and be away from everyone.
Our main outdoor communal area has a grassy lawn fitted with hammocks – perfect for an afternoon siesta. We also have two cushioned Bedouin-style seating areas – one on the beach and one in the garden area (which also has a fireplace for winter). We provide curved partitions (windbreakers) for privacy while sunbathing on our beach area.
'Free from' food:
All our food is locally sourced and we endeavour to cater to specialty diets upon request. We do encourage our guests to bring any hard to find ingredients with them if they are a necessary part of their diet, and our chefs will include it in their meals.
All our food is freshly prepared by our chefs to order, which means they can adapt to most dietary requirements. We have already catered for gluten free, lactose intolerant, nut and other allergies or specific dietary requirements. We do not serve seafood or shellfish at our restaurant, as part of our environmental awareness and local reef conservation efforts.
LGBT:
We do not discriminate against anyone and provide an inclusive atmosphere without judgement.
Responsible tourism
Family learn to scuba dive vacations
Carbon reduction
Your vacation will help support local people and conservation. We must also reduce CO2. Learn about the CO2 emissions of this vacation and how to reduce them.
Environment
We are fully committed to reducing the impact of tourism on this precious environment in Dahab and indeed the whole coast of the Red Sea.

To this end we implemented many ideas to avoid plastics...especially the dreaded single use plastics and look for every opportunity to reduce or even eradicate our footprint and also from our guests too. We have managed to STOP using plastic water bottles! This is huge as the impact of literally millions of single use water bottles is a worldwide problem. We now provide both glass bottles in the guests rooms as well as only providing water in glass bottles for our outside guests. We offer a free re-fill for any guests and a small cost for outside guests...any profit goes back into supplying more water stations.

How do you see responsible tourism in action on this trip?
Everywhere from the rooms encouraging less waste of water, less electricity on air con, to cotton bags provided for shopping locally.

Does this trip visit or show support for one of our projects or any local projects?
We support all local initiatives such as beach and sea clean ups, providing help and biodegradable bags for clean ups.
We have encouraged many cafes etc. to stop using single use plastic esp. the dreaded plastic drinking straw which we have not used ourselves for years.

Does the trip visit anywhere where the fees paid will help with restoration/conservation?
Fees are paid locally to everyone we use, all our drivers are Bedouin for example, we pay for use of tents and shelters and tea making by our Bedouin friends on every safari. Ultimately as the indigenous people of the Sinai, this filters down and allows an ancient culture and way of life to continue.

Local economic development? Do you use local leaders on this trip? Have they had training?
We use local Bedouin and Egyptian guides and drivers for all our safari and dive work. They are all trained in taking care of guests...a skill set handed down from father to son.

Do the leaders give a Responsible Travel briefing?
All our guides are eco-friendly and all encourage rubbish pickups on the shore and in the sea, leading by example.
Our diving is designed to make sure that divers understand how to dive without touching or harming any of the precious aquatic life.

Do travelers receive a Responsible Travel Code of Conduct?
Yes, we suggest many ways that guests can follows our eco guidelines via a 'How to be a responsible tourist' leaflet in their room.

What does the accommodation do to minimise its impact? Has it got good environmental/social practices?
We conserve water by using well water to water our plants. We ask our guests to have their air con set higher (26 degrees +) so it does not use as much energy.
We recycle all our food scraps to our ducks and goats. All our food is purchased locally. Every item in the club is sourced locally if possible too, allowing small local businesses to flourish i.e. bedding, towels, food, supplies etc.,

What is the group size and how does this impact on the community and environment?
We are the only dive club in the Red Sea which stipulates a maximum number of divers to Instructor of just 4-1…this minimizes any potential for damage to the precious reef as well as enhancing the divers experience and making them better divers, for everywhere they might go afterwards.

As a company, what is your environmental policy in your office?
Refuse, Reuse, Recycle

As a company, do you support any charities or projects?
We offer help to any local groups needing it for clean ups etc., we are always on the lookout for projects which need our help…for example we are currently looking at the St Catherine's area and how we can support one of the many garden/Bedouin projects running there.
Community
We feel a massive responsibility to the environment we work in, as it is so precious.

We are not flighty dive club owners just looking to make a fast buck and move on. Our home is here in Dahab and we have lived and raised our family here (2 girls and a boy). All our kids are very aware of how precious this environment is and as they are bi-lingual, they are able to chat away to the local Bedouin and Egyptian kids about why it is wrong to fish, why not to throw rubbish in the sea etc. and is very effective, coming from a kid.

Is the accommodation locally owned? Do you use local restaurants/shops/markets/transport etc.?
Yes the accommodation is owned by an Egyptian family, with strong ties to the Bedouin community, formed over 25 years here.
We also encourage our guests to use the local restaurants, markets and shops whilst they are here. When they are diving we take them to local cafes to eat and drink, this way they have rest and have shade between dives.

We also recommend other places than our own for eating out in the evening.

We offer help to any local groups needing it for clean ups etc., we are always on the lookout for projects which need our help…for example we are currently looking at the St Catherine's area and how we can support one of the many garden/Bedouin projects running there.
Popular similar vacations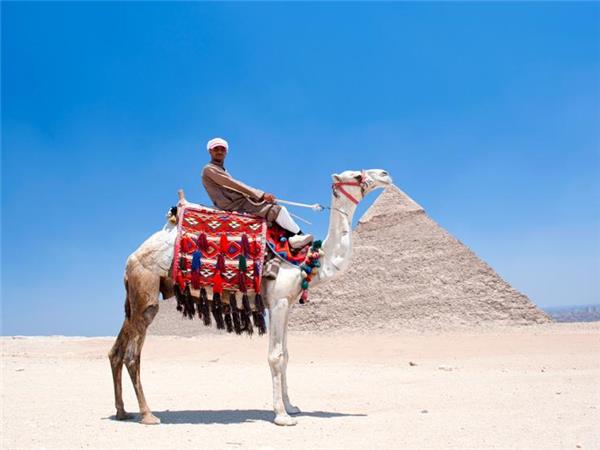 Discover Egypt on this amazing 9 day tour
From £849 - £1199 10 days excluding flights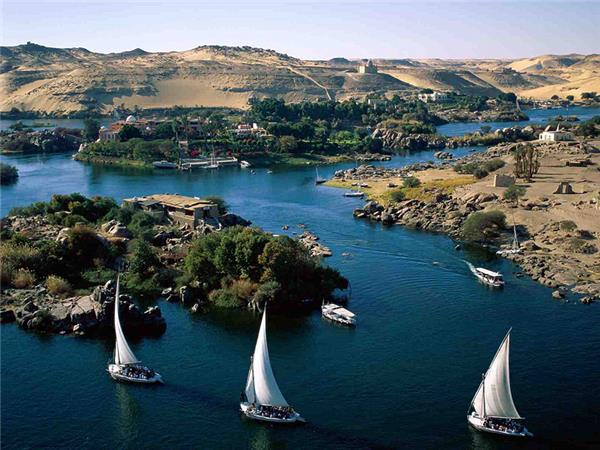 Discover ancient temples & tombs & travel by Nile cruise boat
From US $1349 - US $1749 9 days excluding flights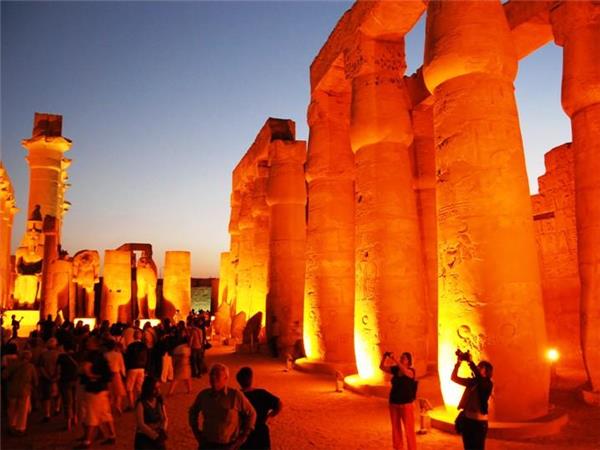 Discover the secrets of Egypt with this 9 day tour
From £719 - £999 9 days excluding flights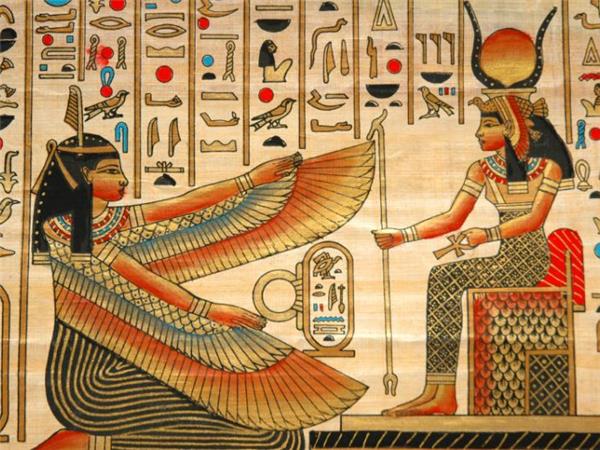 An Egyptian adventure the whole family will remember
From £1189 - £1499 12 days excluding flights