Amazon Rainforest travel tips
Kathy Jarvis, owner of our Amazon vacation specialists Andean Trails, shares her Amazon travel tips:
Spotting wildlife
"When it comes to the wildlife sightings there's such an element of luck involved, so I always recommend that people stay as long as they possibly can and just really try and relax, wander some of the trails by yourself if you can. And everything's always better first thing in the morning. All the Amazon lodges get you up at five in the morning to go out and do a walk before breakfast, but I would always do those because that's when you're going to see things." 
Our Amazon Rainforest Vacations
Traveling with kids
"The Amazon is definitely family friendly but I would not be inclined to take kids under about 6. Maybe not even younger kids aged 6-8, you wouldn't want to put them on those very long journeys, but some of the lodges are better set up for families. I went to a lodge in the Tambopata Reserve and we had a fantastic time because it's not that far away, it's not right on the river bank, they have very good dedicated guides for kids and trails set up for kids, they provide welly boots for kids and they've got a games area for kids."
What's on the menu
"Food is usually really good in the lodges and they always give you filtered water, so there's nothing to worry about. It's almost always buffet style with lots of choices. There tends to be a rice and chicken focus, and bananas or plantain, it's slightly westernised but there's lots of local produce."
Tristan Whitworth, Latin America expert at Natural World Safaris, our specialists in Brazilian Amazon wildlife vacations, shares his tips:
When to go
"I went in September which is the dry season which, because of the way the wildlife vacations work where you're traveling by small boat, is quite good because the water levels are low and lots of the wildlife congregates around the river banks. That being said, we consider the Amazon to be a year round destination."
Forest fires
"It's important to know that the fires in the Amazon happen every year, in the dry season. I'm not minimising the events there at all, but it's had much more publicity this year. We'll obviously monitor the situation really closely, but as long as it's safe and the guests are happy to still go then yes we definitely still encourage it, especially as there's lots of these places we send guests to that are involved in conservation work and lots of the funding for this conservation work comes from tourists."
Our top Amazon Rainforest Vacation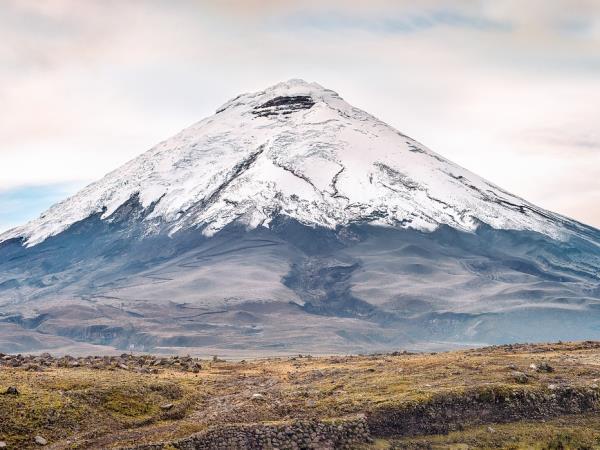 Explore historic Quito, the Andes and the Amazon
From
£

1299
14 days
ex flights
Small group travel:
2023: 3 Jun, 17 Jun, 1 Jul, 15 Jul, 29 Jul, 12 Aug, 26 Aug, 9 Sep, 23 Sep, 7 Oct, 21 Oct, 4 Nov, 18 Nov, 2 Dec, 16 Dec, 30 Dec
If you'd like to chat about Amazon Rainforest or need help finding a vacation to suit you we're very happy to help.

At Responsible Travel, we think the best people to advise our travelers are often... other travelers. They always return from our tours with packing tips, weather reports, ideas about what to do - and opinions about what not to.

We have selected some of the most useful tips for vacations in the Amazon that our guests have provided over the years to help you make the very most of your vacation – and the space inside your suitcase.

Learn some Spanish before going so as to speak with locals.

- Liz Schwartz on a small group Amazon vacation in Ecuador
 "Have fun! Watch what you eat – four and five course Ecuadorian food that's fresh and healthy can pile on the pounds if you aren't careful. Hike a LOT to keep it off. Bring a refillable water bottle and stay away from the ubiquitous water bottles in the hotel to help reduce plastic." - Carole Jorgensen on a small group Amazon vacation in Ecuador

"This is a very active vacation so you need to be fit and have relevant hiking, walking, swimming gear. There are a lot of optional activities each day, budget accordingly. Everyone is different but you're likely to find someone who wants to do the same thing as you. Bring along a good first aid kit. If you don't need anything someone else in your group most likely will – if you forget something not to worry everyone shares and you can buy supplies in the larger towns. Be open-minded and you will have one of a supremely enjoyable vacation." - Nilakshi Banerjee on a small group Amazon vacation in Ecuador

A camera, comfy inner soles, good head torch, organic mosquito repellent and waterproof bags were the items I was glad I had the most!

- William Haward on a rainforest conservation vacation in Peru
"I loved the Quichua Homestay... learning their traditions and experiencing life in the jungle. They are wonderful, warm people who seem naturally shy whilst very honest and giving. Relax, enjoy, and take every opportunity for adventure that you get! The weather was colder and wetter than I expected for September so bring a few fleeces and a lightweight waterproof!" - Amber Bauer on a small group Amazon vacation in Ecuador

"It's a real adventure vacation, so not for those looking to relax or sit by a beach which meant it was perfect for us. Beware of the sun – the equator is mean! Take lots of small bills in cash – even $20 bills are hard to change." - Cara Roberts on an Amazon adventure vacation in Ecuador

"Our guide was excellent and I learned so much about the area and culture. Bring layers. It was cold at the highest elevations and very hot in Manú. A long-sleeve light shirt was helpful to keep sun and bugs off and neutral coloured clothes were preferred for the clay lick morning. I was very glad to have brought my good binoculars, the birds were amazing." - Dawn Hein on an Amazon adventure vacation in Peru
More about Amazon Rainforest