Budget safari map & itineraries
Budget safari vacations are all about creatures, not creature comforts. You may pass on the champagne as the sun sets over the Kruger, but you will still get to see elephants crossing the Olifants River in caravan. You may not have air con, but you don't need to be cool, when you are surrounded by the ultimate cool in naturally miraculous places like the Okavango Delta or Ngorongoro Crater. And you may not have beds fit for royalty, but you will still wake up to the sound of hippos in the Mara, or flamingos flying over Etosha National Park. It's all bliss, even on a budget.
1. Chobe National Park
Welcome to Botswana and, in particular, beautiful elephant herds sauntering along its Chobe and Linyanti Rivers. Other wildlife wonders include hippos, crocs, cheetahs and lions. Not a cheap safari destination, however, so if you get a chance to include it in a budget southern Africa overland trip, grab it. And raise a glass on a sunset cruise down the Chobe River to one of the most beautiful bargains of your life.
2. Etosha National Park
When locating this on Google Maps, you find yourself at the center of a blue lake. Which seems incongruous for a safari at first, until you realise that this, one of Namibia's finest wildlife viewing locations, is actually a dry, salt-crusted lakebed most of the year. The late dry season, around end August-Sep is when a carnival of animals, giraffes, elephants and zebras begins.
3. Kruger National Park
The daddy of all parks and South Africa's most famous for prolific mammals and myriad birdlife, including the Big Five. At almost 20,000km2, Kruger is like Christmas for wildlife lovers. Although it is unlikely you will get a budget trip at that time of year. What you can do, by camping in the park on a budget safari, however, is head out on a night safari.
Masai Mara National Reserve
4. Masai Mara National Reserve
You don't need to take hot air balloons over the Mara to get a feel for its greatness. You just need peace and quiet to let the reality of these exquisitely expansive plains, and wildlife that inhabits them, sink in. With all the Big Five, as well as the wildebeest and zebra migration, it's a precious place. Made all the more so by the Mara's indigenous stewards, the Maasai people.
5. Ngorongoro Crater
Apart from the fact that this natural wonder is a 300km2 crater of beauties (over 30,000 animals at the last count – whoever counts these things), doing the budget camping thing at its rim is far from skimping on adventure. Considered to be the best place to guarantee Big Five sightings all year round including massive bull elephants, elusive leopard and black rhino, this is one hell of a hole.
6. Okavango Delta
The Okavango Delta provokes superlatives. It's Africa's biggest inland delta, a UNESCO site, and its annual flooding attracts Africa's highest concentration of wildlife. The Okavango River carries winter rains across the Kalahari, creating green islands and meandering waterways that become homes for buffalo, elephants, giraffes and lions. Plus waterside pitches for the best budget safari camps ever. Pitchin'.
7. Serengeti National Park
The Serengeti is special. And safaris here are spectacular, especially during the wildebeest and zebra migration. It's like waking up in an Attenborough movie. You don't have to take the glitzy, glam route to experience it though. Serengeti budget safaris are possible. You may need to rough it a bit, but who needs style here? It's the wildlife that brings the pizzazz.
Responsible Travel recommends
Ralph Foulds from our budget safari expert supplier, Encounters Travels, rounds up his advice below:
Packing tips
"You need to be carrying soft bags; rigid suitcases are no good. There are lockers on the trucks under the seats and you need to be able to squash your bags in there. So, you don't need to be overpacking either; there are quite a few travelers guilty of that. A pillow is nice to have. We provide tents and bedding, and you bring your own sleeping bags and pillows, and whatever you need for extra comfort. Some people like to roll a fleece up in a pillow case as a pillow, for example. A three-season sleeping bag is fine, even in summer. We tend to advise on the warm side because you can always unzip it to cool it down, but you can never make it warmer."
Travel tips
"You won't feel overcrowded on our trucks. The maximum group size is 24, and there are often free seats. We also offer limited dates where numbers are limited to 12 people, which guarantees you a window seat. They are a bit more expensive, but if you want to have that small group feel, and have even more space, then they are ideal. The windows are really big, so even if you have to share a seat, there is plenty of room to see. And the windows do open, so there is plenty of air blowing through. We do have seat belts in all our trucks and we put charging points in them too."
Food tips
"The food is surprisingly good on budget safari vacations. For breakfast you will have cereals, fruit and yoghurts for breakfast, and some days, if there is a later start, you will have scrambled eggs, bacon, porridge, beans, that kind of thing. Salads and sandwiches for lunches, and dinners is when they really get to show off and have some fun. So they will be doing some braais, or barbecues, some fish and chicken stuff as well."
Enjoying the ride
"It's an important to go in with a 'can do' attitude – you always get more out of it the more you want to pitch in and help. And you get to know people better. The better relationship you have with your guides and tour leaders, the more you are going to get out of it. Some people do insist on trying to get the back corner seats, always the preferred seats. And you will get people who try and say 'that is my seat, I am always sitting there', and won't move around, that can be annoying for everyone."
If you'd like to chat about Budget safari or need help finding a vacation to suit you we're very happy to help.

Budget safaris travel tips
At Responsible Travel, we think the best people to advise our travelers are often... other travelers. They always return from our tours with packing tips, weather reports, ideas about what to do - and opinions about what not to.

We have selected some of the most useful budget safari travel tips that our guests have provided over the years to help you make the very most of your vacation - and the space inside your suitcase.

Every day was a different wonder but the two days wild camping at Okavango Delta were really special. Be prepared for very early starts.

- Christina Monson on our Victoria Falls small group camping safari
"Pack light - and bring comfortable shoes. And don't worry about bringing massive amounts of toothpaste or back-up shampoo. Every few days the group stops at fairly well-stocked groceries at which just about anything can be purchased and re-stocking is a breeze." – Honey Bernstein on our Southern Africa vacation

"Do it! Especially if you enjoy wild camping--not the kind with running water and generators at each site but camping in places quite remote with few amenities. we used a fraction of the resources travelers on supported safaris use." – Kelly Towle on a Namibia and Botswana camping safari

"This is not a relaxing vacation, but you see everything from wetland Africa to driest desert, with superb animal sightings and cultural visits all in one short tour. Excellent. Would thoroughly recommend to anyone who wants to do safari and more and wants to feel they are actually IN Africa, rather than a detached 5 star European dream of it." – Richard Paradine in the Namib Desert and Caprivi Strip

"The most memorable part of the vacation was the huge variety of places, parks and terrains we visited. Camping enabled us to stay in the national parks, so we didn't have as much traveling as the accommodated group on the same tour. The tour guides were superb." – John Greenwood, on a Namibia and Botswana camping safari

Check what time of year you are going - it was very cold camping and I hadn't packed enough warm clothes. Don't expect to see every big cat, but you'll see some amazing animals.

- Anna Downie on our Southern Africa vacation
More Budget safari articles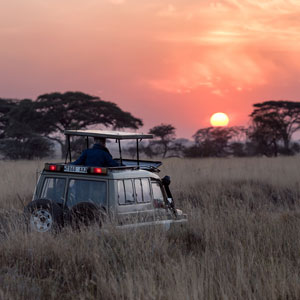 Our guide will bag you a bargain and help find out whether a budget safari is right for you.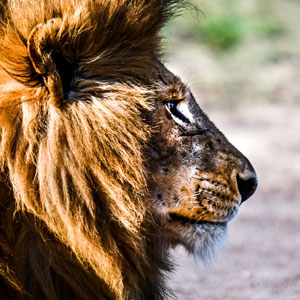 Kenya has been catering to all tastes and budgets for decades, making the most of the geography.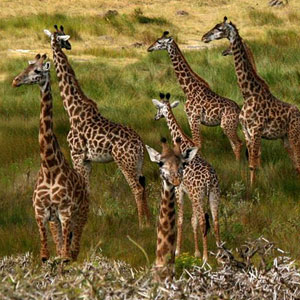 The only thing that's modest on budget Tanzania safaris is the price.