Budget safaris in Tanzania
It's very hard to write about Tanzania without reaching for superlatives – epic scenes here, iconic landscapes there – but then again, the country's key attractions aren't exactly 'meh': Kilimanjaro, the vast plains of the Serengeti, the Ngorongoro Crater where 30,000 animals roam, the Maasai people, the Big Five and the Great Migration of over a million wildebeest, which thunders around its northern plains throughout the year. It's an embarrassment of wildlife riches, but seeing it doesn't have to cost the Earth. Botswana may cater for high-end travelers, and well developed Kenya and South Africa scoop up many first time safari goers, but big, beautiful Tanzania is open to all, with budget safaris aplenty.
First things first: a budget Tanzania safari won't scrimp on wildlife sightings; it doesn't plonk you in a park for a day before sending you back to the airport or take you to unpopular destinations where the elephants hide behind trees and the lions sulk in the long grass. Spending less never means seeing less in Tanzania, and even trips of just a week will move between locations so you experience a range of landscapes and wildlife. Your accommodation may not be the glitzy lodges that big-bucks travelers shell out on, but roll-top baths and crystal chandeliers don't impress the local leopards or wow the wildebeest. Seeing Tanzania's wildlife is about being in the right place at the right time, and a budget safari will take you there just as expertly as a more costly one.
Our Budget safari Vacations
How can you have a budget safari in Tanzania?
Putting the budget into a Tanzania safari is about sticking to the north of the country, where there is a cluster of wildlife hotspots, conveniently close to each other. It's a one-stop shop for safari experiences, the
Great Wildebeest Migration
and fascinating Maasai culture, all accessible by road. The north is by no means the only wildlife-rich area in Tanzania of course. The south has exceptional reserves and national parks, but they are so remote that most safaris that venture here include expensive domestic flights. Budget Tanzania safaris keep to the north.
Restricting a safari to the north of Tanzania doesn't mean missing out, though. Here, you can travel between the
Serengeti
plains awash with game and a staging post on the ever-circling wildebeest migration, and the Ngorongoro Crater, a self-contained 25km wide basin that contains massive bull elephants, leopard and black rhino. In both you can spot the Big Five, as well as huge quantities of buffalo, giraffe and other plains game. These two celebrated locations lie three hours apart by road, so can easily be combined on a single trip.
Some budget safaris in Tanzania push on a little further beyond the Crater to take in Lake Manyara, a soda lake lying in the Great Rift Valley dotted with pink flamingos. The wider Lake Manyara National Park is a mixed landscape of jungle, swamp and savannah and is home to unusual tree climbing lions – one of the few groups in Africa that take to the trees – alongside lots of leopard, giraffe, zebra, elephant and hippo, plus about 400 species of birds. All three parks can be combined in a single six day trip – big on wildlife, but easy on your budget.
The road infrastructure in northern Tanzania is less extensive than in Kenya, but main roads are often as good as or even better than Kenyan roads. This means overland travel isn't too arduous, and budget trips can pack a great deal into just a week with just a 4x4 for transport. There's a huge choice of accommodation in the north, too, including campsites and lodges that won't Hoover up your life savings. Of course, all this good value means northern Tanzania is popular, particularly during the
peak months
of July and August, and in places like the Ngorongoro Crater. Point your binocs at the big beasts and not your fellow travelers and you'll be fine, or come outside the school summer vacations to avoid the biggest crowds – budget safaris run throughout the year.
Our top Budget safari Vacation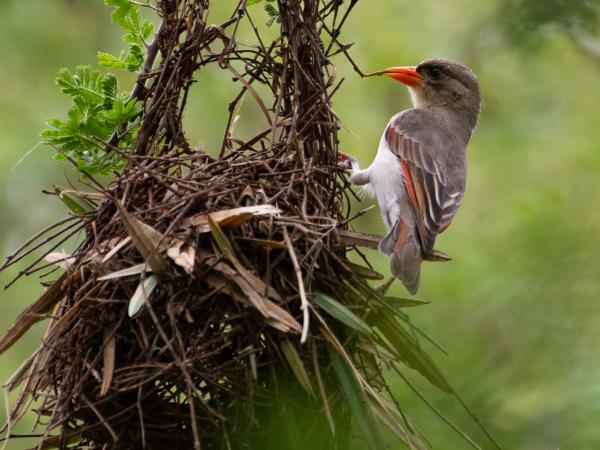 Budget safari in Tanzania
From
US $

1100

to

US $

1800
4 days
ex flights
Tailor made:
This trip can be tailor made throughout the year to suit your requirements
If you'd like to chat about Budget safari or need help finding a vacation to suit you we're very happy to help.

Both small group and tailor made trips fall within the budget price bracket. Tailormade tours give you the freedom to pick your accommodation, where you go and how long you stay, so you can keep the brakes on the budget. They typically run for just a week, keeping the price down by packing lots of sights into a cost-efficient six days. Small group trips generally use simple campsites to keep accommodation costs down, and traveling in a party of 12 or so people also keeps prices on the sensible, rather than the silly side.
Both tailor made and small group budget safaris sometimes hop over the border into Kenya, too. For maximum bang for your buck, a tailormade 10 days can take you to the Serengeti, Ngorongoro Crater, and Tarangire in Tanzania, and also Lake Nakuru, the
Masai Mara
and
Amboseli National Park
in Kenya. A small group tour of 15 days has time to push even further into Kenya, bagging Lake Naivasha and Lake Victoria, and offering the chance to meet local Maasai people, too. If you're keen to experience not one but two countries – perhaps you suspect this might be a once-in-a-lifetime safari – then a border-busting trip like this can offer a huge amount for a competitive price. Alternatively, pick a small group budget trip that combines wildlife viewing with a few days relaxing on Zanzibar, where you can choose from optional activities like snorkelling and village tours, or just relax after your game drives.
More about Budget safari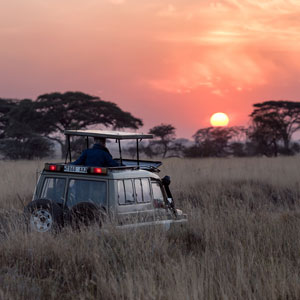 Our budget safaris travel guide is guaranteed to bag you a bargain as we explain the best time to go on a budget safari as well as helping you find out whether a budget safari vacation is right for you.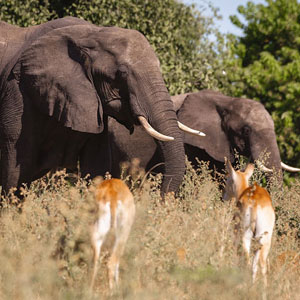 If you're wondering where to go on a budget safari then check out our budget safari map & itineraries page that will help you make the most of your time in the world-famous national parks of: Kruger, Chobe and awesome Etosha.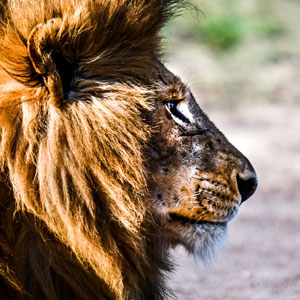 When it comes to safari vacations, Kenya has been catering to all tastes and budgets for decades. Here, budget safaris make the most of Kenya's geography, whisking you between parks that are conveniently close to one another, to trim out costly domestic flights.