Amboseli National Park, Kenya

If an award existed for Kenya's most iconic view, it would have to go to Amboseli. It's here that the Big Five, including huge herds of elephants, sweep across the savannah, with epic Kilimanjaro rearing up behind.

Anyone inspired to snap that perfect image for themselves should be prepared for an early start though. Kili's snow-capped slopes can often only be glimpsed first thing in the morning, before the cloud settles in and obscures them for the day.
Amboseli is in southern Kenya, close to Tanzania – hence the views of Kilimanjaro – just above where the border dog legs around Tsavo West National Park before continuing its ruler-straight progress to the Indian Ocean. The name 'Amboseli' comes from the Maasai word meaning 'salty dust', and elephants can often be seen encrusted in this white, salty mud after wallowing.
It's Amboseli's proximity to Kili that makes it such a diverse and unique place. The park only receives modest rainfall, but it has a system of swamps that are fed by the Kilimanjaro mountain forest catchment and these support a variety of mammals and birds, including a population of some 1,500 African elephants.
The entire Amboseli ecosystem covers about 8,000sq km and remains largely unfenced and undeveloped, with Amboseli National Park itself at the heart of it, covering just under 400sq km, and home to those essential and life-giving swamps. There are a range of other habitats, too, from open plains to stands of fever trees and thick thorn bush. Lake Amboseli, which gives the park its name, is usually dry. From the aptly named Observation Hill there's a wide lookout over the whole park, and clear views of the swamps where elephants, buffaloes, hippos and pelicans congregate.
There is Maasai culture to enjoy here, too, alongside the wildlife. The Selenkay Conservation Area is a truly wild, Maasai-owned 60sq km private game reserve which forms part of the wider Amboseli ecosystem. Here, you can stay in a Maasai run camp, visit a village and enjoy a guided walk or night drive.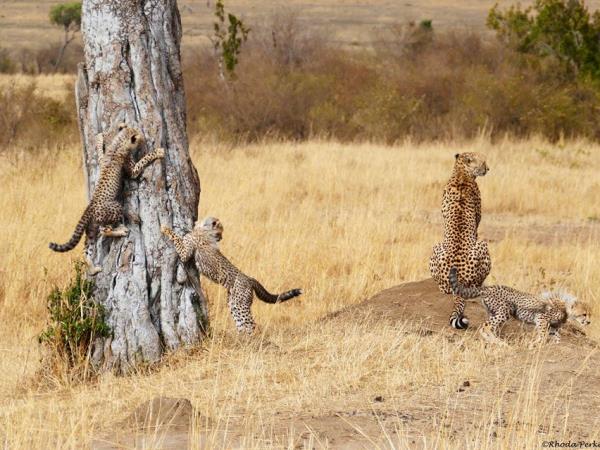 Experience the wild majesty of Kenya's incredible ecosystems
From
£

3550
10 days
ex flights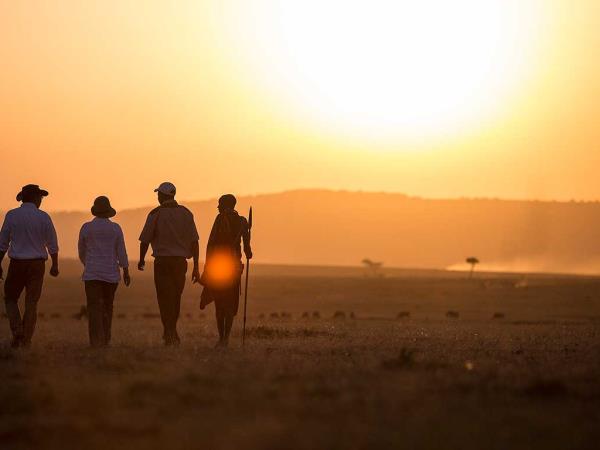 An exclusive flying safari showcasing Kenya's wilderness
From
£

9750
10 days
ex flights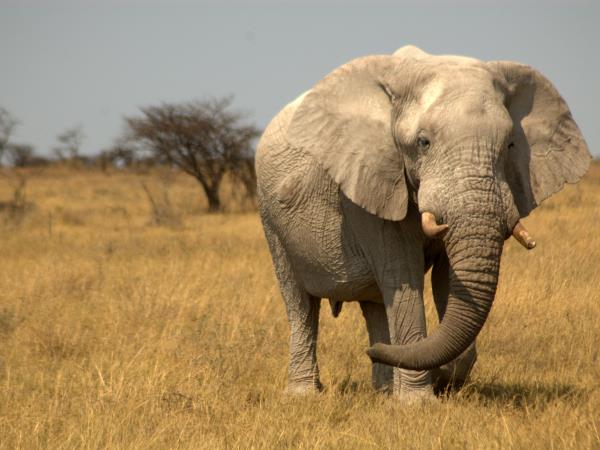 Safari in Kenya's Amboseli & Tsavo National Parks
From
£

2995
14 days
ex flights
Wildlife & birdlife in Amboseli
Good densities of wildlife inhabit the many different habitats of Amboseli, but the park is most celebrated for its elephants. Despite Kenya's overall elephant population dramatically declining in recent decades due to poaching, the elephant population in Amboseli National Park has been able to live a relatively undisturbed existence, thanks to the presence of researchers and tourists in the park, and the support of the local Maasai people. As a result, Amboseli not only has lots of elephants, it has elephants of all ages, too, from newborn calves to matriarchs in their 60s and many large adult bulls in their 40s and 50s.

For several decades, the elephants of Amboseli have been observed and documented by the Amboseli Elephant Research Project. It has been based in the park since 1972 and is the longest running study of wild elephants ever undertaken. The project has recorded and documented the lives and deaths of almost 3,000 elephants and its studies have revealed how elephants communicate, celebrate birth and mourn death, and have the ability to reason and problem solve.
Of course, Amboseli isn't home to elephants exclusively. Lions, leopards and cheetahs hunt here, while Masai giraffe and buffalo are frequently seen on game drives. There is abundant plains game, too, from Burchells' zebra and wildebeest, to common waterbuck, gazelle and impala. Look out for smaller mammals present in plentiful numbers, including black-faced vervet monkeys and yellow baboons, black backed jackals, spotted hyenas and bat eared foxes.
Twitchers won't be disappointed in Amboseli. Its mix of dry and swampy habitats mean bountiful birdlife. There are large numbers of pelicans, kingfishers, egrets and hammerkops and soaring above are impressive birds of prey – 47 raptor species have been spotted here, including the rare Taita falcon, which hunts other birds.
Our top trip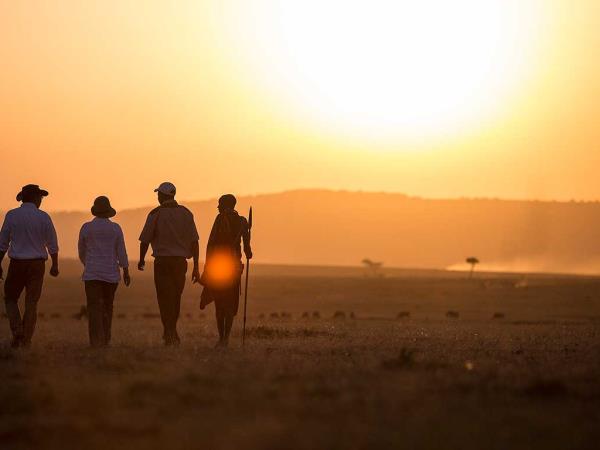 An exclusive flying safari showcasing Kenya's wilderness
From
£

9750
10 days
ex flights
Small group travel:
This trip has weekly departures, please inquire to discuss your dates.
If you'd like to chat about Kenya or need help finding a vacation to suit you we're very happy to help.

Amboseli National Park is rarely the sole destination of a safari vacation, but instead is included alongside other nearby parks and reserves on trips of around a week, such as the Masai Mara and Lake Nakuru in Kenya and the Serengeti and Ngorongoro Crater in Tanzania. Game drives are the way to see the wildlife in Amboseli National Park, although in the adjoining Selenkay Conservancy it's possible to go on a guided bush walk and visit a Maasai village. You can also stay in this conservancy, which is Maasai-owned and has a safari camp with well equipped dome tents. There are also a few upmarket camps and lodges within the national park itself.