Best time to visit Tanzania

Avoiding the "long rains" of the green season from March to early May is key – then take your pick from Tanzania's seasonal delights.

June to August is the best time for a safari in Tanzania. The spectacular Mara River crossing occurs June-July and drier weather means more wildlife around waterholes. That said, the Great Migration swirls around the Serengeti outside these months; you just have to follow its course. June-August is cooler too – ideal months for avoiding the harsh heat. January-February brings fewer vehicles and greener landscapes after the short rains. You'll see baby wildebeest… and more predators. Heavy rain showers in March and May can cause travel disruption and many lodges in the remote south close. Mount Kilimanjaro is icy year-round, while the coast is warm – head here to thaw out.
January and February capture Tanzania swathed in greenery with migratory birds flitting amongst foliage and the calving season in full swing. Being low season, it's also less crowded. Generally, there is only one period to avoid– the rainy months of March, April and May. Kilimanjaro climbs are risky, the wildlife spreads out and beach vacations in Zanzibar will be soggy; afternoon downpours are heavier along the coast and islands. Some lodges in the lesser-visited south and west will also close during this period. You can get some excellent rates, however, so if you are on a tight budget this may be the best time to visit Tanzania. July and August are peak months – with the Great Migration, the dry season, milder temperatures and the school vacations melding in a maelstrom of safari vehicles. Prices are also at their highest. If you are able to travel outside of the vacation period, the river crossing is still taking place – but you won't be jostling for space. If you must travel during peak months, consider visiting the south. This is still relatively unexplored and never overcrowded with visitors. Although May through to August will be warm during the day, nights are cold. Bring insulating layers for early morning game drives and evening sundowners. Open safari vehicles are teeth-chatteringly cold. The Ngorongoro Crater is also jammed as it's a relatively restricted area; again, traveling either side of the peak season, June or September, means your view will be less restricted by cars. Most species in Ngorongoro don't migrate – so you'll still see just as much wildlife out of peak season. September and October are the best months to climb Kilimanjaro, thanks to moderate temperatures, lower rainfall and less cloud cover – which means the mountain can get crowded, particularly in September. Book your trip well in advance – and remember, rain can fall at any time and it's always icy cold at the top. Climbing is most dangerous during the rainy season due to slippery conditions and poor visibility. Tours still run – but you're best booking a less strenuous route and you'll be at the mercy of the weather. Waterproof packs are essential. Kili is chilly year-round – but in June-August it's at its most freezing. Pack appropriately, and don't underestimate the cold; remember – you'll be camping. A beautiful way to experience Kilimanjaro's summit is during a full moon. As well as lighting your way in the dark African night, the moon reflects off the glaciers; fabulous. But again – this brings more climbers. November and December bring the short rains. These shouldn't disrupt travel – other than attracting a few more mosquitoes – but will freshen up the dusty landscape, creating lovely scenes, particularly for photographers. For marine life, the best time to go to Tanzania is November to March, when snorkellers and divers stand the best chance of encountering whale sharks, and April to September, when green turtles hatch – particularly along the shores of the Mafia Archipelago.
Our top trip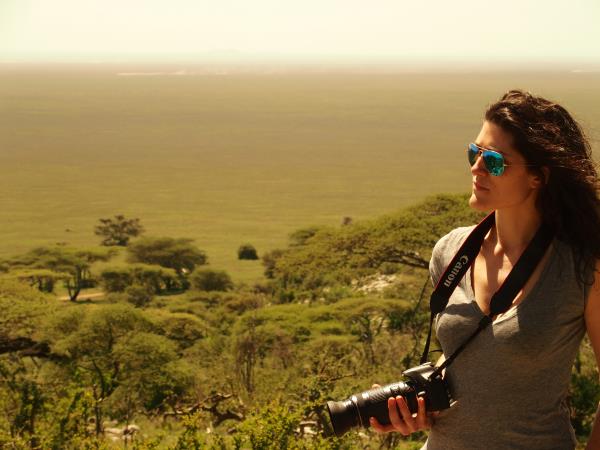 Your tailor-made Tanzania Safari & Zanzibar Beach vacation!
From £4400 13 days ex flights
Tailor made:
This trip can be tailor made throughout the year to suit your requirements
If you'd like to chat about Tanzania or need help finding a vacation to suit you we're very happy to help.

What happens when in Tanzania
Amanda Marks, from our supplier Tribes Travel, explains why the best time to visit Tanzania may not be when you think it is… "In Tanzania you have the migration at all times of year, which most people don't think of. Most people think of the migration as the Masai Mara between July and October, whereas in actual fact it moves constantly so you have it from December to March in the southern Serengeti – you can find the wildlife there quite easily. They tend to give birth at the beginning of the year, then move north and west, though they are more spread out so it's not such a spectacle – but you can still find them. Then from July to October they are in Kenya, but they are also in the very north of the Serengeti, which is just as good a place to see the migration as the Masai Mara is."
Festivals & events in Tanzania
Wanyambo Festival
It's not all about the wildlife! Head to Dar es Salaam in January for this celebration of Tanzanian culture. Several ethnic groups participate in the annual event, with music and dance performances, food and drink from across the country. Contemporary music and arts are showcased alongside more traditional art forms – creating a well-rounded display of Tanzanian creativity and culture.