Tanzania safari & beach vacations
What better way to soothe bottoms bumped along the Serengeti's safari tracks than with a wiggle in Zanzibar's powdery sand? Safari and beach vacations in Tanzania are a match made in East African heaven, where really wild Big Five adventures are coupled with coastal bliss on beaches so white and in water so turquoise it would be a cliché to write more.

Not all safari and beach vacations were created equal in Tanzania, so there's plenty of choice dependent on your budget or style of travel. The Ngorongoro Crater, Serengeti and the other parks in Tanzania's northern safari circuit offer a range of accommodation options and excellent game viewing opportunities, commonly combined with time on the Zanzibar coast. Selous Game Reserve, and southern Tanzania's other less-visited national parks are the domain of heart-thumping walking safaris and serene boat cruises. Quieter and more exclusive than the northern circuit, these parks lie close to some of Tanzania's most isolated, untouched islands.

Tanzania's Indian Ocean beaches are not one homogenous stretch of soft white sand either. Zanzibar offers a fascinating insight into the spice and slave trades with a tantalising melange of Swahili, Arabic, Indian and European cultures, while Pemba boasts world-class scuba diving and a fraction of the visitors. Then there's Mafia Island, part of Tanzania's first marine park and an ecotourism haven, or Fanjove in the southern Songo Songo Archipelago where you'll enjoy a Robinson-Crusoe-esque sense of near tourist-free seclusion.
What does a safari & beach vacation
in Tanzania entail?
Safaris typically start early, at sunrise, as this can be one of the best times to spot big game before the sun reaches its height and animals retreat into the shade. Journeys can be long and game drives in the national parks and reserves are notoriously bumpy – it's not called an 'African massage' for nothing. As a result, you'll usually enjoy the more adventurous safari part of your Tanzania vacation first, before heading to the beach for a few days of well-deserved rest and relaxation. However, on tailor-made tours this is, of course, completely up to you.
Realistically to combine beach bliss with your wildlife adventures you'll need to be prepared to fly. Light aircraft make short work of the distance between Tanzania's top safari spots and its Indian Ocean islands. Flights depart from Arusha and airstrips in Selous, Ruaha and the Serengeti to Zanzibar, Pemba and Mafia Island, with all journeys taking somewhere between approximately one and three hours (dependent on stops). These flights are part and parcel of the safari adventure; keep your eyes peeled for big game wandering the runways as you depart and land.

Some small group tours will travel overland from the northern National Parks to Dar es Salaam and take the fast ferry (two to three hours) across to Stone Town in Zanzibar. It's longer, but you'll pass through local villages and stay in another historic colonial trading port, Bagamoyo, along the way.
Tanzania's safari & beach highlights
Serengeti National Park
Home to some 3,000 lions and the Great Migration, one of the world's biggest wildlife spectacles, the Serengeti is legendary. Travel in July to September to catch the migration at its peak, as the vast herds of wildebeest, zebra and antelope brave huge Nile crocodiles to cross the Mara River, or in January to February to see thousands of babies born on the southern Serengeti's short-grass plains.
Ngorongoro Crater
This unique 25km-wide volcanic bowl serves up over 30,000 animals, including massive bull elephants, one of Africa's highest densities of lions and critically endangered black rhinos. One of the best places in Tanzania to see the 'Big Five', the Ngorongoro Crater is understandably busy year-round. For a wildlife respite head to the neighbouring Olduvai Gorge for an insight into early man; human remains found here have shaped our understanding of evolution.
Selous Game Reserve
Four times the size of the Serengeti yet receiving just a fraction of its visitors, mighty Selous offers more intimate and exclusive safaris than its northern counterparts. Here, heart-thumping walking safaris are a highlight, or enjoy a respite from the 4x4 'African massage' with a boat cruise along the Rufiji River or Lake Tagalaga. Selous also offers some of the best chances to see endangered African Wild Dogs.
Zanzibar
Semi-autonomous Zanzibar is the epitome of exotic cool. With a Swahili-Arabic-Indian-European culture rooted in the spice and slave trades, a stay here isn't complete without a wander round crumbling UNESCO-listed Stone Town, or tours of local spice plantations. Its coral reef-fringed northeast beaches – with excellent diving and snorkelling – are near perfect as well. Pemba, the Zanzibar archipelago's second-largest island, offers fewer tourists and more seclusion.
Mafia Island
Boasting the first marine park in Tanzania which protects some of the coast's most pristine coral reefs and turtle nesting beaches, the Mafia Archipelago is one of Tanzania's best spots for snorkelling, scuba diving and dhow trips. Mafia Island itself offers classic powder-white beaches, backed by monkey-filled tropical forests and mangroves. Chole, one of the archipelago's smaller islands, offers outstanding, boutique eco accommodations tucked into its shoreline.
Our top Tanzania Vacation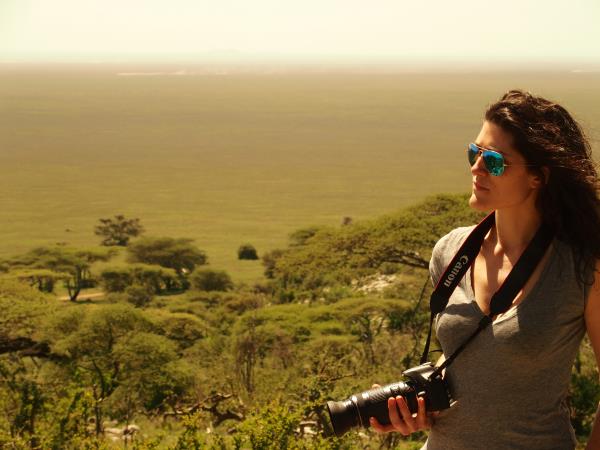 Your tailor-made Tanzania Safari & Zanzibar Beach vacation!
From
£

4400
13 days
ex flights
Tailor made:
This trip can be tailor made throughout the year to suit your requirements
If you'd like to chat about Tanzania or need help finding a vacation to suit you we're very happy to help.

Best time to go on a Tanzania
safari & beach vacation
Tanzania's Indian Ocean coastline is hot throughout the year with the mercury barely moving from 30°C. However, not many of us enjoy sitting on the beach in the rain, even when its warm, which makes the long June to September dry season an excellent time to travel. Happily, this is also one of the best time to see wildlife as animals congregate around shrinking water holes. In the Serengeti you'll have a chance to catch the wildebeest migration at its most dramatic as it plunges across the crocodile-filled Mara River at this time.

Unsurprisingly this is high season, with peak rates and peak crowds. Consider June or September, when the crossings are still happening to avoid the worst of the July and August safari hordes. Selous and the southern national parks receive much smaller visitor numbers year round, so offer much more secluded high-season safari options. Travel during this time and you're also likely to see Mafia's Island's green turtles coming ashore to nest; they usually arrive April to September.
The shorter January to February dry period, after the end of the short rains, can offer a pleasant, greener safari alternative without peak season rates. Thousands of baby wildebeest are born in the southern Serengeti meaning predators are on the prowl. Whale sharks visit Zanzibar and Mafia Island from November to April, and visibility for diving and snorkelling can reach 20 to 30m.

Just avoid the long rains from March until early May. Rates may be lower but wildlife disperses and becomes much more difficult to spot – although the Ngorongoro Crater still offers excellent opportunities to see the Big Five. The coast swelters in high humidity with regular afternoon downpours, and underwater views of the coral reefs are clouded by river run-off.