The safari options in Tanzania seem almost as numerous as the wildebeest that thunder across its plains during the Great Migration. Unlike Botswana, which aims at high end travelers, big, beautiful Tanzania is open to all, but without feeling commercial. In fact, this vast East African country is much less developed than South Africa or Kenya, with a far greater sense of wilderness, and offers safaris to suit all budgets. From the vast grassy plains of the Serengeti and the dramatic Ngorongoro Crater, to little visited parks in the south where African wild dogs roam, Tanzania has a host of world class wildlife watching locations, but picking where to go is just one choice of many. Choose your price – Tanzania caters for champagne tastes and lager-shandy budgets – and work out what you'd most like to see, how much you're prepared to travel and what time you have, in order to crystallise this embarrassment of safari options into the perfect personal adventure.
What to see on safari in Tanzania
Many people come to witness the Great Migration, which takes place virtually year round in Tanzania. The spectacle of over a million wildebeest, accompanied by hundreds of thousands of gazelles, zebra and eland heading to Kenya's Masai Mara in search of green pastures begins in the southern Serengeti in December. It's at its most red in tooth and claw from July to October, when the exhausted wildebeest plunge across the Mara and Grumeti Rivers in the north, dodging waiting crocs and the lions and hyenas that cruise the banks.
There is much more to a safari in Tanzania than the thundering of wildebeest hooves, though. The Serengeti shelters wildlife of all shapes and sizes, and the nearby Ngorongoro Crater is a bowlful of the Big Five, spotable all year round. More unusually, the Rift Valley has carved a series of lakes into the landscape of the north. Lake Manyara, for example, is home to flamingos, over 300 species of migratory birds, hippos, water buffalo and lots of leopards. The incomprehensibly vast parks of the south, meanwhile, receive just a handful of visitors, despite abundant wildlife, including endangered African wild dogs and Tanzania's biggest population of elephants, in Selous National Park.
Where to go on safari in Tanzania
For anyone on a modest budget – in terms of time or cash – northern Tanzania is a good bet. It's a one-stop-shop for safari experiences, boasting the Great Wildebeest Migration, the Serengeti, the Ngorongoro Crater and classic Maasai culture. It's brilliant for first time safari goers as it's easy to get around, with most of the key attractions conveniently close to one another. The road network in northern Tanzania is less extensive than in Kenya, but main roads are as good as Kenyan roads, better in some cases. This means you can travel overland, rather than using expensive domestic flights, and pack a great deal into even just a week. It's also convenient if you're heading to Mount Kilimanjaro – or on into Kenya. There's a great range of accommodation, too, including accessible campsites and lodges that won't have you apologising to your bank manager on your return.

All of the above means northern Tanzania is popular, so during the peak months of July and August and in places like the Ngorongoro Crater, you won't have it to yourself. If you want to be alone with the lions and leopards, head to the little visited south, where huge Selous Game Reserve – the size of Switzerland – and Ruaha National Park are hopping with wildlife, but receive very few visitors. There's a reason, of course. Reaching these off-the-beaten-track locations demands a pricey domestic flight or a very long drive, which keeps time-pressed and budget travelers away. Accommodation tends to be at the exclusive, luxury end of the safari spectrum, too. Elegant tented lodges boasting swimming pools, spas and deluxe bathrooms tend to be the norm, rather than simple campsites.
Our top Tanzania Vacation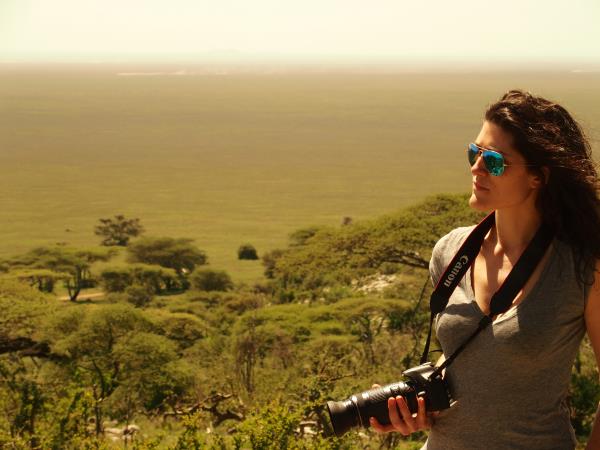 Your tailor-made Tanzania Safari & Zanzibar Beach vacation!
From
£

4400
13 days
ex flights
Tailor made:
This trip can be tailor made throughout the year to suit your requirements
If you'd like to chat about Tanzania or need help finding a vacation to suit you we're very happy to help.

How to go on safari
Game drives in specially designed safari vehicles are the standard method for seeing wildlife in Tanzania, but by no means the only option. Mountain bike safaris are an unusual way to get closer to the landscape and access off-road regions, and often combine traditional game drives, so you can see the Big Five without becoming a Lycra-clad amuse bouche for a peckish predator. Guided walking safaris are also possible, following elephant trails to secret glades in the Silela Forest, trekking the rim of the Ngorongoro Crater or exploring remote Ruaha. In Selous, boating safaris on the Rufiji River and Lake Tagalala, accompanied by an expert wildlife guide, bring a watery perspective and the chance to see crocs, hippos and wonderful birdlife.

Organised small group vacations or tailor made packages are the best way to take a safari in Tanzania, and some vacations include time in Zanzibar or the Mafia Archipelago to chill out. For self-drive safaris, head to South Africa or Namibia.
Where to stay
Luxury lodges are peppered throughout Tanzania. Some feature unselfconsciously OTT décor – think brocade sofas and chandeliers – while others rock a more elegant, rustic vibe. Luxury tented camps with electricity, hot water, excellent service and wonderful, all-inclusive catering also exist, often with the environmental bonus of being semi-permanent, so they can be taken down to allow the landscape to recover. Many luxury lodges and camps offer the chance to fly camp for a night, too, for a really intimate experience of the bush.
For the budget end of the spectrum, head to the popular north. You can stay in basic, friendly campsites with shared facilities and simple bucket showers, or choose one of the more moderately priced lodges on offer. Overland camping safaris in small groups are another purse-friendly option, and typically involve wild camping sans facilities on a participatory basis, so you'll be cooking and putting up tents, too! It's also possible to find trips that offer a midpoint between full blown luxe and budget. A tailor made camping trip, for example, where you stay in public campsites, but are accompanied by a driver and personal chef.