Things to see & do in the Gobi Desert
Genghis Khan is considered the founding father of Mongolia, but his formidable achievements in forging an empire must be balanced against the brutality of that conquest. And just as the legacy of Genghis Khan is one of extremes, so is Mongolia's Gobi Desert: intensely hot in the summer months, bone-shakingly cold in the winter, and dry as a fossilised teetotaler.

Around a quarter of Mongolians still lead semi nomadic herder lifestyles, many of them in the desert. A journey into the wilderness of the Gobi Desert then is an opportunity to meet Mongolian people from different backgrounds, and learn how they balance their traditions with modernity. It's also a way to discover Mongolia's astonishingly diverse yet fragile ecosystems, and above all to get a truly authentic insight into a remote region almost untouched by tourism of any kind.
Our Desert & dunes Vacations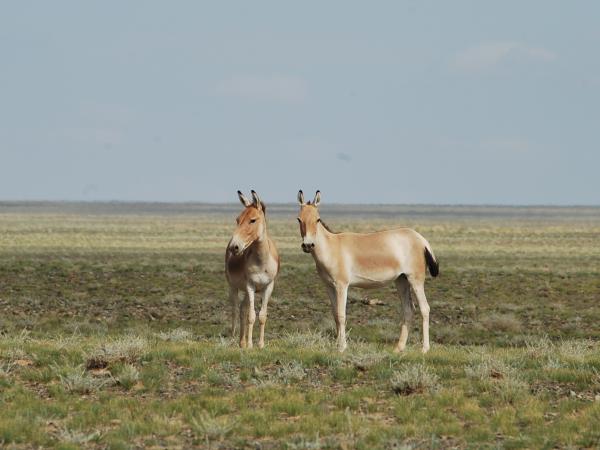 Wildlife research & conservation in Mongolia's Gobi Desert
From
US $

1385

to

US $

2250
11 days
ex flights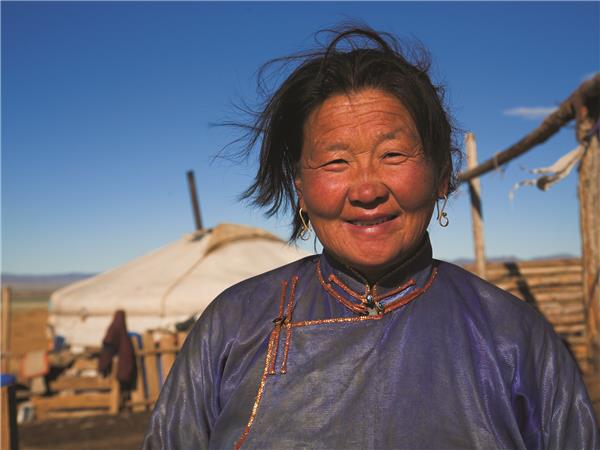 Discover the remarkable diversity of the Gobi Desert
From
£

4400
16 days
ex flights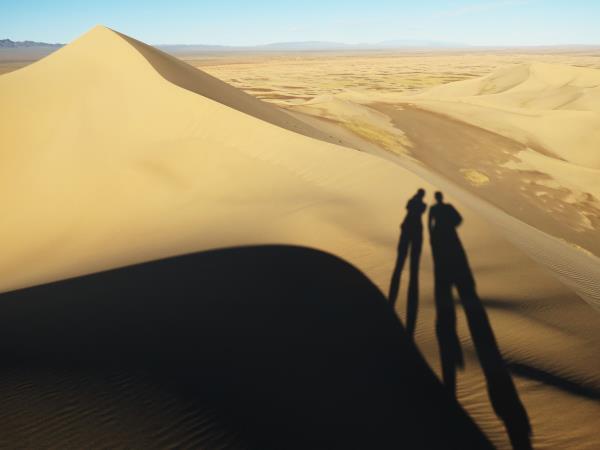 Explore the culture and landscapes of Mongolia's Gobi Desert
From
US $

2215

to

US $

3315
15 days
ex flights
What do Gobi Desert vacations entail?
Mongolia's tourism infrastructure is limited, especially so out in the Gobi Desert, but this sense of remoteness is exactly what appeals to many travelers. Both small group (with numbers limited to around 15) and tailor made tours operate, the latter allowing you to adapt the itinerary around the experience that you want to have, and build in free time to explore on your own terms.

Arriving into and departing from the capital, Ulaanbaatar, you will be accompanied by Mongolian guides who may lack formal tourism training and be a little rough around the edges, but are the ideal people to show you the desert: welcoming, dependable and with invaluable firsthand knowledge to impart.

Desert travel requires durable vehicles able to cope with rugged terrain, so you will likely be driving around in Russian 4x4s. You will sleep in locally owned accommodation, perhaps spending one or more nights in a traditional gers with a family. There are no internal walls in these tents, allowing for a communal atmosphere. Tailor made trips can also be adapted for people with mobility, vision or hearing impairments, as well as specific dietary requirements, although Mongolian cuisine can be fairly limited outside the cities.
Our top Desert & dunes Vacation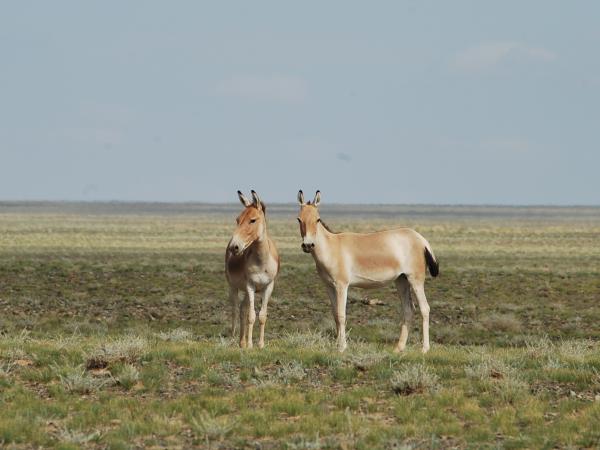 Wildlife research & conservation in Mongolia's Gobi Desert
From
US $

1385

to

US $

2250
11 days
ex flights
Small group travel:

If you'd like to chat about Desert & dunes or need help finding a vacation to suit you we're very happy to help.
When to go to the Gobi Desert
Mongolia is often called the 'Land of the Blue Sky' for its gloriously sunny weather, but don't make the mistake of thinking that means it's always warm. During the winter months the temperature has been known to drop as low as -40°C, and between November and March most of the country is below zero. Ulaanbaatar is the world's coldest capital city, with average annual temperatures of just -1.3°C. Crikey.

Summer, by contrast, can get uncomfortably hot. In July and August the temperature can frequently climb as high as 50°C. The best time to visit the Gobi Desert then is when the climate is milder, either in late spring, or in autumn, September and October. Small group tours tend to operate between May and September, so if you want to travel outside of those times a tailor made tour is a better option.
Gobi Gurvan Saikhan National Park
The mountains rise out of the plains in Mongolia's largest national park, a landscape that was created by the same powerful tectonic activity as the Himalayas. Wildlife here includes Gobi camels and even the elusive snow leopard so keep those eyes peeled. Yolyn Am, a deep gorge notable for having an ice field most of the year, is great for hiking. It's known as the Valley of the Vultures, and eagles are often seen too.
Stay in a Mongolian ger camp
A highlight of many trips into the Gobi Desert is staying with a herder family, part of a community that has worked the land for generations, in their traditional ger. In contrast to more tourist-focused offerings, your observations and activities fit around them as they go about their daily lives. Note that it's considered impolite to wait in the doorway of a ger, as it implies uncertainty about your hosts' welcome.
Flaming Cliffs
Nicknamed the 'Flaming Cliffs' for the way its red sandstone cliffs glow dramatically at sunset, Bayanzag has revealed some of Mongolia's most significant dinosaur fossils. The very first dinosaur eggs were excavated here, and specimens of velociraptor. This area is known for its saxaul plants, one of the few species that can survive in this environment. As well as being used for firewood and as a source of drinking water, saxaul is a vital tool against increasing desertification.
Khongoryn Els Dunes
The dunes of Khongoryn Els in Gobi Gurvansaikhan Nat Park are famed for the unusual noise they make as sand shifts in the wind. This phenomenon is known as 'singing sand' but it's not especially melodic – in fact it's been compared to the sound of a fighter jet taking off. Even if the dunes aren't performing, they are a popular location for hiking and camel trekking, with stunning mountain views.
More about Desert & dunes
Back to the top
Convert currencies