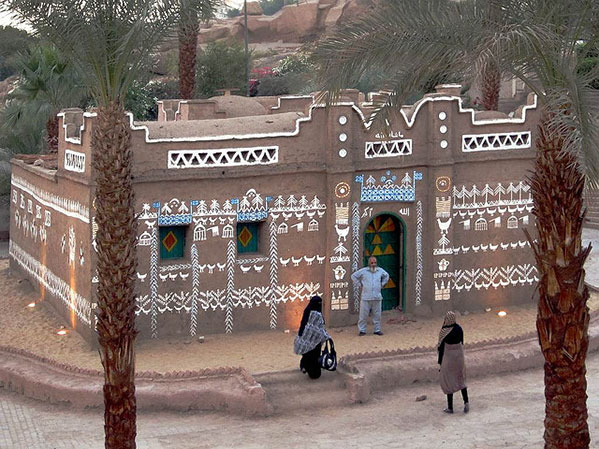 An indigenous group, 300,000 strong*, their ancient villages and fertile lands were destroyed when the Aswan High Dam was built in the 1960s and the newly created reservoir, Lake Nasser, submerged places of great historic significance. As well as being physical and spiritual homes to 120,000 Nubian people who were displaced to planted towns in Egypt or to Sudan. Some also set up home on Nile islands such as Seheil or Heisa. Ironically, the people requested that the new lake be named Nubia, but the president chose to name it after himself. Since that time, Nubian people have struggled for recognition in Egyptian society and government. You can visit the Nubian Museum in Aswan which, when it opened, wasn't even going to have the word 'Nubian' in title. The UN stepped in and threatened to pull funding, and officials changed their mind. It is only since the Egyptian Uprising of 2011 that Nubians have started to find a voice, however, fight for their land rights, protection of their language, one of the oldest on the African continent, and create tourism businesses.
What you can do
Seek out trips that include visits to Nubian villages and support them well. Visit the
Nubian Museum in Aswan
, and buy souvenirs from artisan businesses in the region. Read up more about the history and struggle of Nubian people on
Minority Rights
website. And for a poignant photographic study of the Nubian people, see the stunning work of photographer
Nour el Refai
.
*Source: National Geographic magazine