Best time to visit Europe
There is no right or wrong time to travel through Europe. The summer months, peak season, tend to see the nicest weather, but also the biggest crowds and the highest prices. Some cities including Dubrovnik, Barcelona and Venice have been experiencing severe problems with overtourism during the peak season, which can naturally have an impact on your enjoyment. But other parts of Europe, the Baltics, Scandinavia or the UK for instance, are best seen in peak season when the weather is warmest and most reliable.

Conversely, the off-peak season, which normally lasts between November and March, involves much more unpredictable weather, with rain, snow and cold temperatures likely in many parts of Europe, and shorter days. But at the same time, visitor numbers drop off sharply in most places, slashing queues at even the most popular landmarks.

The shoulder seasons of late spring and early autumn are a good time to visit Euroope. Through April, May and early June, and late September through to October and November, you should enjoy smaller crowds, but still pleasant weather, and plenty of daylight. The countryside is normally at its most beautiful in these months as well.
Visiting Europe, month by month guide
August really is peak of peaks across the Mediterranean countries, and so if you are going to some of the popular spots – particularly on the coast – be prepared for crowds. It will also be searingly hot for inland sightseeing, hiking or cycling, although more mountainous regions, such as Spain's Picos de Europa and Sierra Nevada, will be refreshingly cool. December to mid January may seem like an idyllically festive time to be in Lapland – but with the sun nudging above the horizon for just a few twilit hours each day, you'll be limited as to how much you can actually do. February and March are still snowy – but with much longer days. You're also more likely to spot the Northern Lights around the equinox (21st March). Don't go to the Pyrenees in April for spring hiking – many paths are inaccessible due to avalanche risk or existing snow; 'spring' hiking in the mountain means during June. November-March tends to be cold and wet in much of Italy and France– apart from the mountains, when this is the time for winter sports. Italy's historic cities can also be moodily atmospheric – especially a twilit Venice without the crowds. Foodies will love October in Scotland. Seafood is superb from lobster to langoustines, monkfish to mussels. And the game is on, with wild duck, grouse and pheasant very much 'flight to fork'. Midwinter can be pleasant in southern Spain and Italy – on a sunny day temperatures can be in the low 20s, and rain is rare. Even in Montenegro, weather can be ideal for hiking right up until November. Don't assume southern Europe is all hot and sunny in winter, though. Inland climates are continental, with snowfall common in central Spain and Turkey.
Our top trip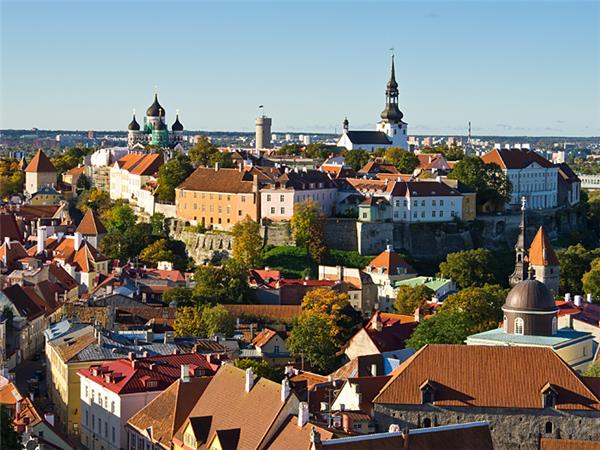 Journey through Estonia, Latvia and Lithuania in 12 days
From US $2380 to US $2660 12 days ex flights
Small group travel:
2024: 5 May, 15 May, 23 May, 6 Jun, 12 Jun, 26 Jun, 10 Jul, 17 Jul, 24 Jul, 4 Aug, 7 Aug, 1 Sep, 4 Sep, 18 Sep
2025: 16 Apr, 4 May, 14 May, 22 May, 29 May, 5 Jun, 11 Jun, 25 Jun, 29 Jun, 9 Jul, 16 Jul, 23 Jul, 27 Jul, 3 Aug, 6 Aug, 17 Aug, 20 Aug, 31 Aug, 3 Sep, 17 Sep
If you'd like to chat about Europe tour or need help finding a vacation to suit you we're very happy to help.

Changing climate
Generally speaking, Europe gets colder the further east and north you go. In the far south, the climate is Mediterranean, sunny and warm even into late autumn, while to the east it's far more continental, with seasons that are clearly defined. Northern and Western Europe have an oceanic, milder climate.
Some countries, such as Spain and Portugal, can get seriously hot during July and August, while parts of Europe frequently see bouts of heavy snow between December, January and February. Spring and autumn are often marked by torrential downpours in parts of Europe, overcast skies adding to the atmosphere.
More Europe tour articles