Guide to the Everest base camp trek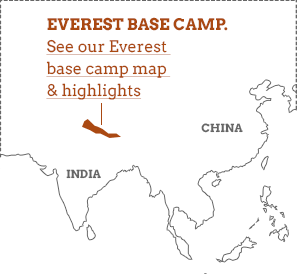 Trekking anywhere in the Nepalese Himalayas brings you closer to breathtakingly beautiful landscapes, but the route up to Everest Base Camp includes a dollop of history, too. This small rocky campsite is the hopping off point for serious summit attempts, and trekkers and mountaineers alike share the same path to reach it. After a short but sometimes white-knuckle plane ride to Lukla, it takes an average of eight days to hike up to Everest Base Camp South, spending time acclimatising along the way. (Everest Base Camp North, by the way, is in Tibet).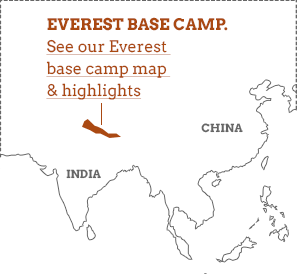 CLIMBERS ATTEMPTING THE SUMMIT TREAT IT AS A TEMPORARY HOME, BUT FOR MERE MORTALS, EVEREST BASE CAMP IS THE HIGH, ROCKY HIGHLIGHT OF A 12-DAY TREK

Few trips involve a night here, but it's fascinating to visit this key location, particularly if it coincides with climbing parties preparing for the epic ascent in April and May. It's also no mean achievement. At 5,364m, Base Camp is over half the height of Everest, as the mighty mountain measures an enormous 8,848m. The thrill of reaching this historic location is huge – this is your chance to bag your very own moment of 'I've done it!'
Find out how in our Everest Base Camp travel guide.
Is a trek to Everest base camp for you?
Trek to Everest Base Camp if…


… you're not in a hurry. With the altitude you're gaining, this is a trek you mustn't rush; so beware of any itineraries that get you from Kathmandu to Base Camp and back in less than 12 days.
… you don't mind roughing it. Shared dorms, shared toilets and a lack of hot water for washing – but then what were you expecting, the Ritz?
… you're happy to tip. Tip your Sherpa when you finish and consider donating some much needed cash to support local schools or regional projects. (Your guide or tour operator will be able to advise on reputable organisations and tipping etiquette – plus see the Responsible Tourism page of this guide.)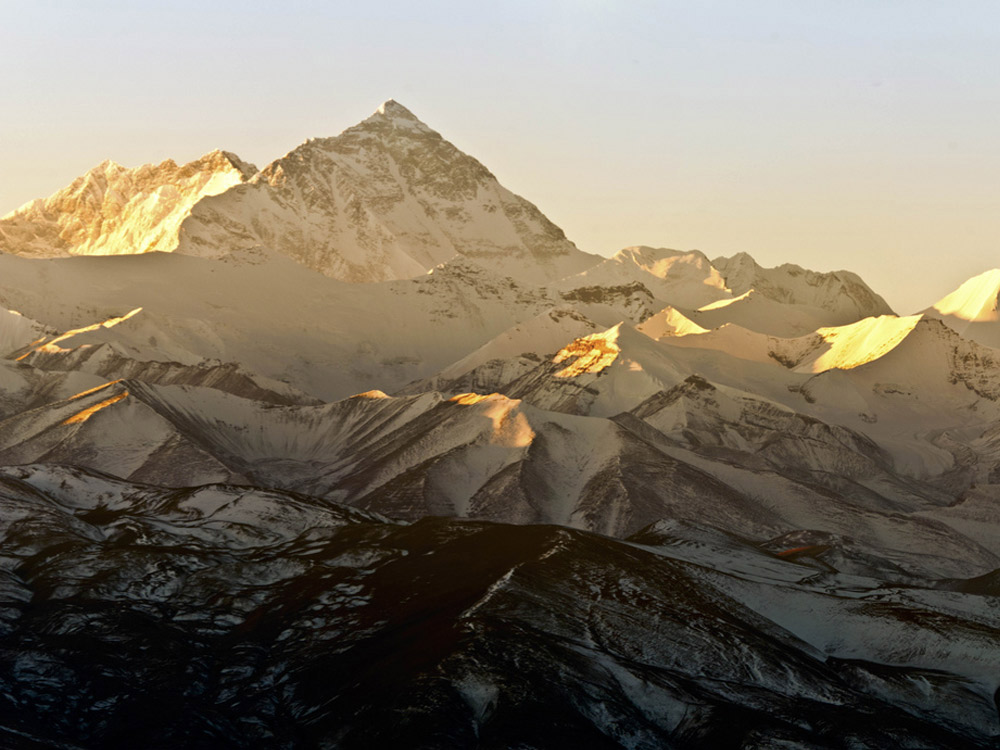 Don't trek to Everest Base Camp if…


… you don't want to get sick. Altitude sickness, breathlessness, mild headaches and impaired judgment are all to be expected and if you have respiratory problems, consult your doctor before signing up.
… a repetitive menu gets you down. Expect hearty dal bhat (rice and lentil curry, with veggie variations) is served everywhere, everyday, with more variety in Lukla and Namche Bazaar. It's good fuel for trekking though. As the saying goes: Dal Bhat power, 24 hour!
… your exercise routine involves walking to the pub and back. While you don't need to be super-fit, the more fitness training and hiking you do before you go the more you'll enjoy it.
If you'd like to chat about Everest Base Camp or need help finding a vacation to suit you we're very happy to help.

a brief history of everest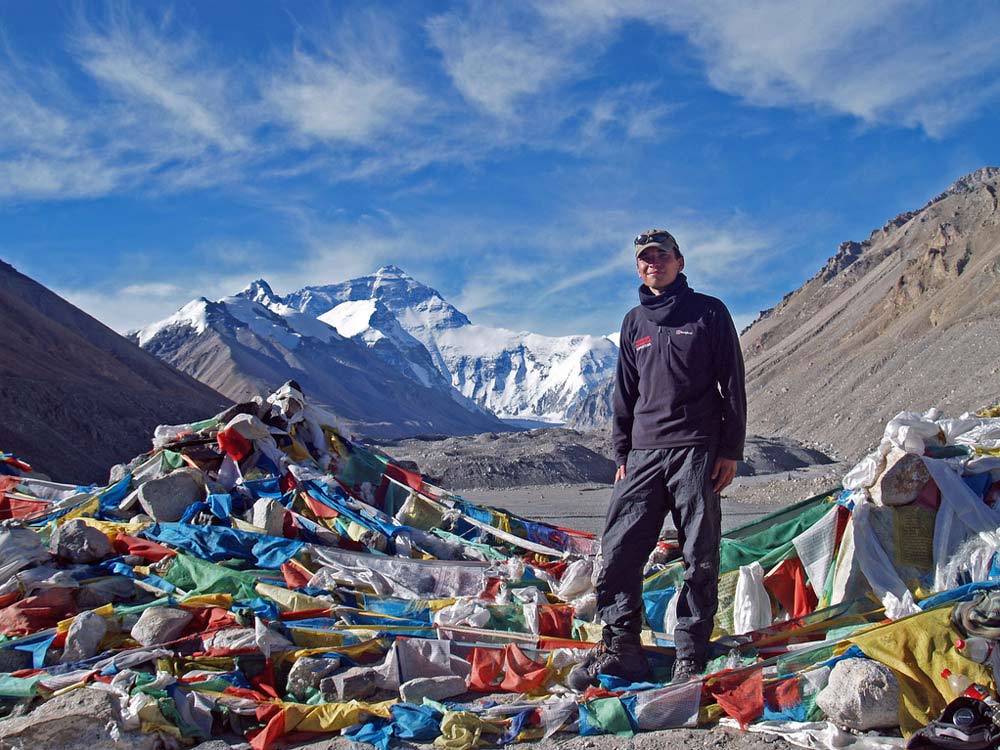 Known as Sagarmatha in Nepal and Chomolungma in Tibet, the world's highest mountain has been around for over 60 million years. Calling it Everest, though, has only been the norm since 1856, when the Great Trigonometrical Survey of India established its first published height as 8,840m (in fact, it's 8,848m, but they weren't far off). Andrew Waugh, the British Surveyor General of India, decided its then name of Peak XV was a bit ho-hum and renamed it after his predecessor, Sir George Everest. Far from being flattered, Everest opposed this, explaining that the name couldn't be pronounced by locals. Ironically, it can't be pronounced by anyone else, either. Sir George's surname sounds more like Eve-rest.
Read more
More Everest Base Camp articles