Falkland Islands travel guide
The Falkland Islands are another world. This Atlantic archipelago has some of the earth's wildest and most far out landscapes, with white beaches, hidden beaches and empty beaches. Empty, that is except for the sea lions, penguins, dolphins, whales, elephant seals and over 200 species of birds. In fact, all conflict aside, the real rulers here are actually penguins. Kings, even. King penguins are just one of five species living here, the others being rockhopper, Magellanic, gentoo and macaroni penguins, and here are nearly half a million breeding pairs. Observe them hanging out in their white, sandy kingdoms and keeping their beautiful beady eyes open for resident dolphins and whales, and the particularly vicious leopard seal.

The Islanders celebrate Margaret Thatcher Day every January. It was more my bag to celebrate the killer whales and delight at the colonising penguins to be honest.

Stanley is the capital, on East Falkland Island, and welcome land for many for whom this is a stopover en route to or from Antarctica. After which you'll need a pint. Even the Falkland Islands have their own craft beer now.

See our Falkland Islands travel guide for more details.
Our Falkland Islands Vacations
Falkland Islands are/aren't
Falkland Islands are…
definitely unique. British phone boxes, endemic birds, killer whales, and thousands upon thousands of penguins.
Falkland Islands aren't…
just a political minefield. For landscape and wildlife lovers they are deliciously diversified. Leave 'divisive' to the politicians.
Serving mainly traditional British fare, the meat is generally organic and homely.

Fresh fish, especially sea trout is everywhere, as are mussels, oysters and magnificent squid.

A visit to the fish and chip shop in Stanley, called Woodbine Café, is a must. And check out the town's craft brewery, Falkland Beerworks.

Smoking is a theme here, smoko being the local word for afternoon tea and biscuits, named after the smoke break taken by British soldiers.
English is the language spoken on the Falkland Islands, and you will detect an accent which resembles the UK's West Country although there are some Scottish influences going on there too. The majority of the population call themselves either 'Falkland Islanders' or 'British', with a smaller number coming from either Chile or tiny St Helena.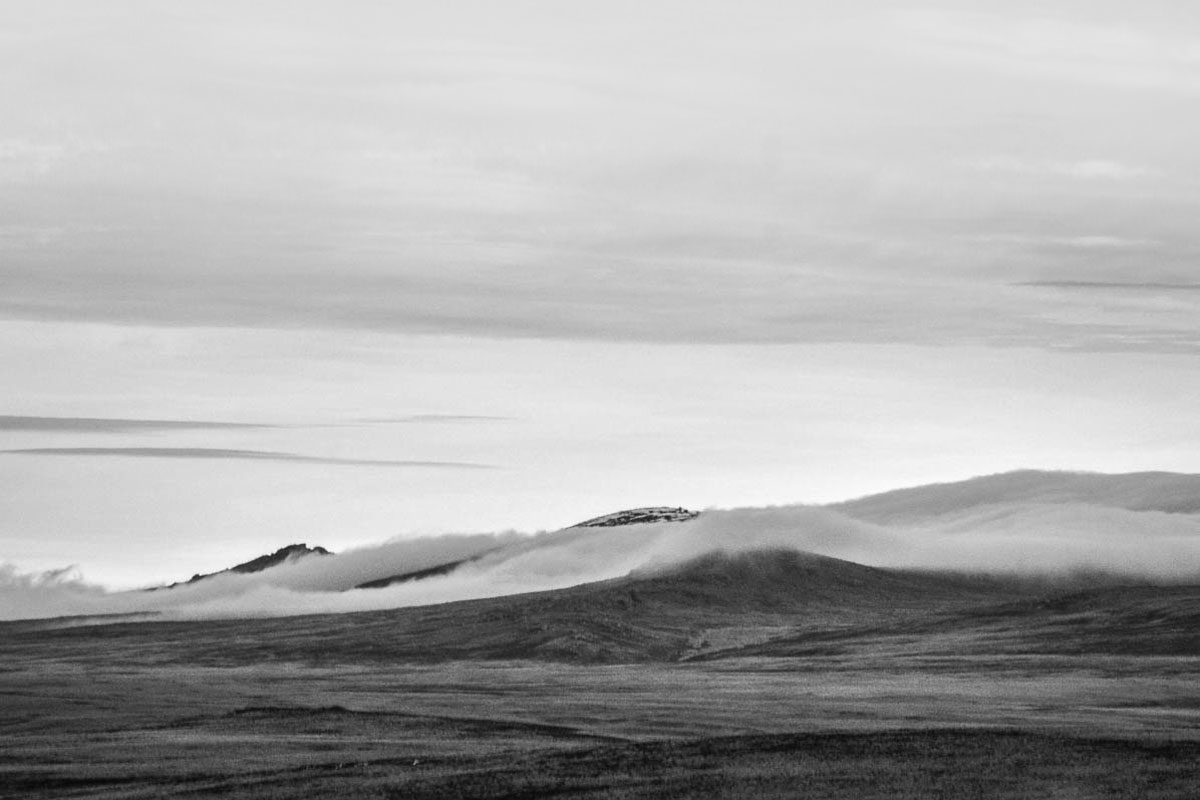 The main language on the Falkland Islands is English, although the word for 'countryside' is 'camp', which comes from the Spanish
'campo'
.

Our top Falkland Islands Vacation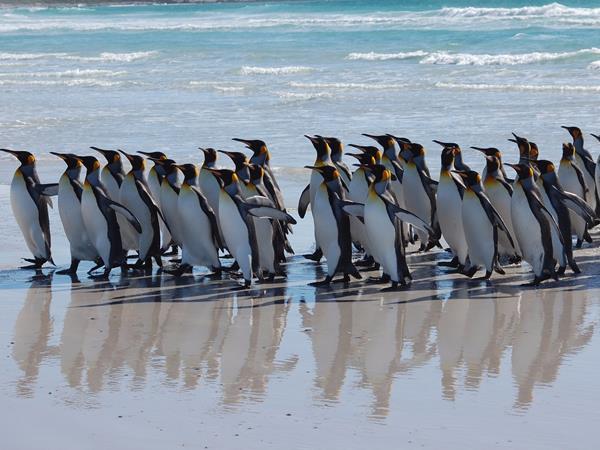 10 day Falklands birds and wildlife adventure
From
£

3382

to

£

4133
10 days
ex flights
Tailor made:
This trip can be tailor made and runs between October - March
If you'd like to chat about Falkland Islands or need help finding a vacation to suit you we're very happy to help.

Falkland Island wool is magnificent quality and was once the mainstay of the local economy. Felted products are very popular.

Diddle Dee Jam is a real thing, made from the Diddle Dee berry no less, which looks a bit like a redcurrant.

There are several painters and artists on the island. Just ask. Everyone knows everyone.

Bring home a copy of the Penguin News, the island's weekly paper. Grab it quick, it comes out Fridays. They do actually fly off the shelves.

Check out the Falklands Conservation shop in Stanley. THE place to pppppick up a penguin.

Penguins far outnumber humans in the Falklands and in some spots they both live so close to each other, it feels like they could almost share a beer and a bit of banter.

Falkland craft beer in bar: £3.55 pint

Main course meal in restaurant: £15-22

Airport shuttle to Stanley: £17 one way

Round Robin flight over all the islands: £50-75

Fruit is expensive. One banana: £1 approx

Fish and chips in restaurant: £12
A brief history of the Falkland Islands
With years of territorial disputes, the Falkland Islands are a British Overseas Territory. The first person to set foot here was an English navigator in 1690, but the first settlement was founded by the French in 1764, at Port St. Louis, not too far from today's capital, Stanley. Interestingly, the French named the islands Îles Malouines, which is a derivative of Saint Malo in Brittany. The name Islas Malvinas was later given by the Spanish, a name that became general knowledge during the 1982 Falklands War.
Read more
More about Falkland Islands